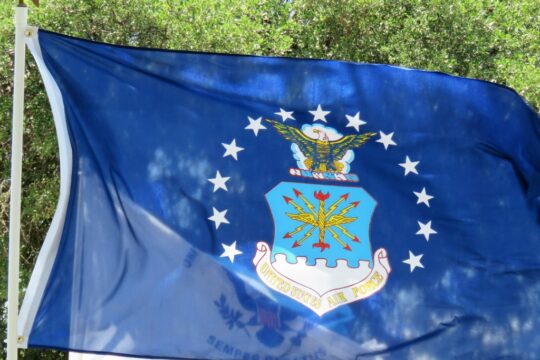 In 1947, 30 top-ranking Air Force officers came together to collaborate on the makings of the Air Force Seal. The consideration of colors and symbols commenced, from green versus blue background, the Wright Brothers' airplane, stars, eagles, and other insignia. Sketches later, the seal of the Air Force came to be and the official Air Force flag was established in 1951.
As the other military branches have significant symbolism, so does the Air Force flag:
Blue and gold colors, representative of the sky and golden sun.
13 stars, representing the 13 original colonies of the United States
The American bald eagle crest and clouds, symbolizing strength – air striking power from the sky and the creation of a new firmament; the wreath incorporates the colors of the shield in 6 alternate folds of blue and silver
The shield divided with a nebuly line formation and Jupiter's thunderbolt depicts the defense and power from the air and the heavens
MCMXLVII – 1947, the anniversary of the United States Air Force
Scroll containing the words "United States Air Force"
It is significant to point out the 3 stars above the gold eagle, which represent the cooperation between the Army, Navy, and Air Force.
---
As part of the FVOP initiative, we look to honor and recognize the members and Veterans of all branches of service. This June, the FVOP collaborators took the initiative to start a quarterly newsletter. Our Pilot Veteran Outreach Journal newsletter is an informative flashback of everything we covered in Q1 and Q2 that focuses on the FVOP mission and objectives. The June 7th FVOP Collaborator Meeting was productive in identifying areas to continue to improve on and how to build out our vision and mission to ensure success for our Veteran community.
---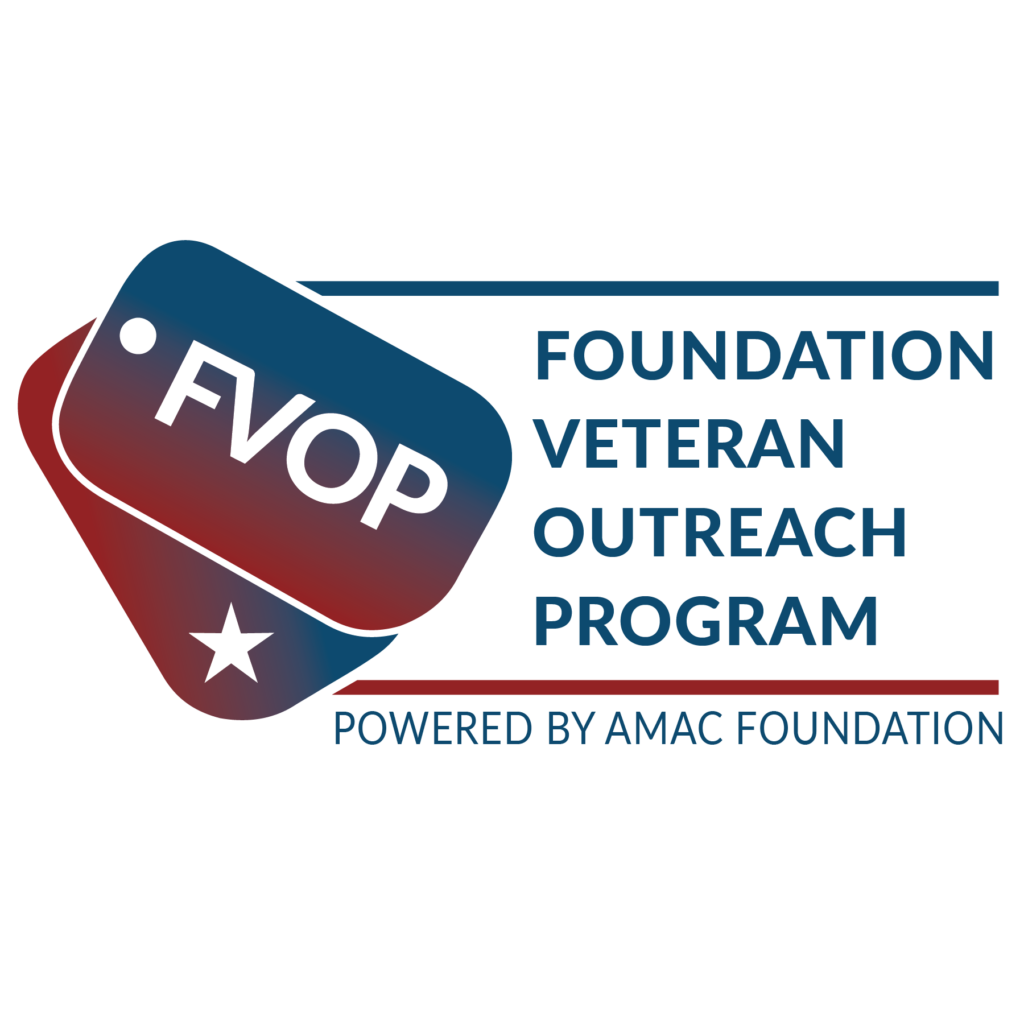 We hope you enjoyed this article. Our 501(c)(3) AMAC Foundation powers FVOP and its mission to support the American Veteran community.
For more about FVOP, or to submit a story, please visit our For Veterans page.