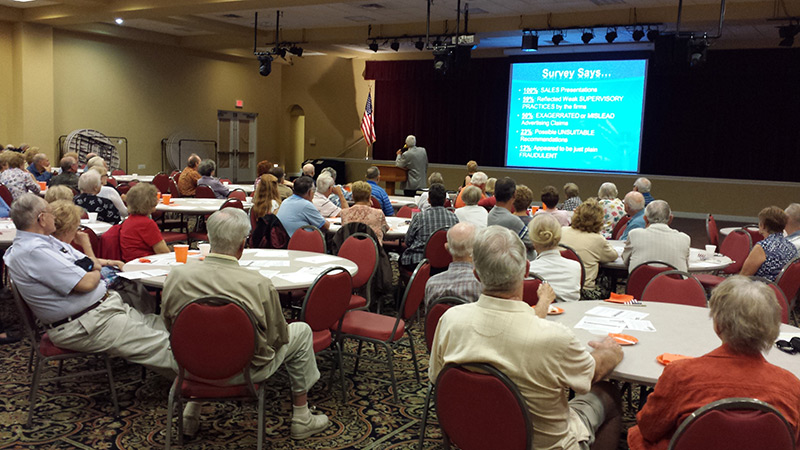 The AMAC Foundation was launched in July, 2013 in response to interest expressed by Association of Mature Americans (AMAC) members for a nonprofit organization focused totally on the needs of America's older citizenry. These interests coincided with the stated mission of the AMAC organization: to serve as the voice of Americans 50 years of age and older, and to sponsor initiatives that keep America strong.
Internal Revenue Service approval for the creation of a tax exempt nonprofit [501(c)(3)] Foundation had been granted at that point, paving the way for the development of a charitable organization dedicated to serving seniors in a variety of ways, including provision of credible and reliable guidance intended to improve their understanding of areas affecting older Americans. The Board of Directors met for the first time on August 9, 2013, with Dan Weber (AMAC founder and CEO) serving as President.
Since its 2013 launch, the Foundation has focused on progressively building its brand in small, manageable increments. From the launch of two daily websites focused on Social Security and Medicare, to the operation of a seminar series dedicated to topics critical to our constituency, our efforts have aligned with the basic mission of educating and supporting America's seniors. The Foundation has also undertaken several major initiatives in its early life, most notably the 2014 Health Care Symposium in Washington, D.C., the publication of "Who's Who in Social Security" in 2015, and the 2016 establishment of a trained and NSSA-certified Social Security Advisory Service.
The AMAC Foundation is blessed with a passionate and enthusiastic oversight team consisting of professionals well-seasoned in the world of business and philanthropic activities. Our Foundation Board of Directors and our Foundation Staff members collectively possess hundreds of years of applied experience in a variety of business enterprises, from service industries to manufacturing and industrial enterprises, and from administrative vocations to the nonprofit world. They all have one thing in common—they are focused on the Foundation's mission of service to its constituency and to enhancing the lives of America's older citizens.
Our leadership team is well-equipped to meet the challenges of operating a successful organization, and the projects we've undertaken so far in our history are evidence of this. We stand ready to be a major source of guidance for Americans, from those on the threshold of retirement, to those either already in their retirement years or those taking a long-range look at future retirement. This guidance will take the form of valuable information on Social Security and its many parts, tracking and reporting on legislative developments affecting retirement issues, and the dissemination of individualized advice through publications, workshops, and a variety of communication approaches.
Philosophically, the Foundation embraces the principles of the American free enterprise system and its role in achieving prosperity for this country. The Foundation is based in no small part on the principle that education is the key to Americans making informed choices for self-sustainability.