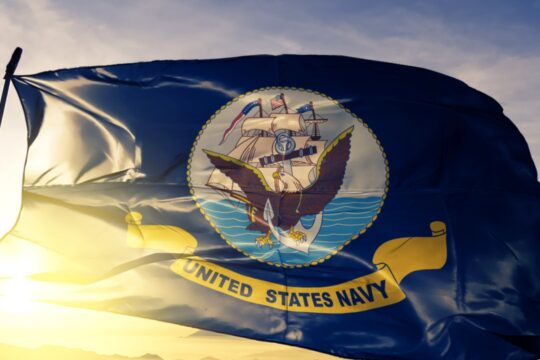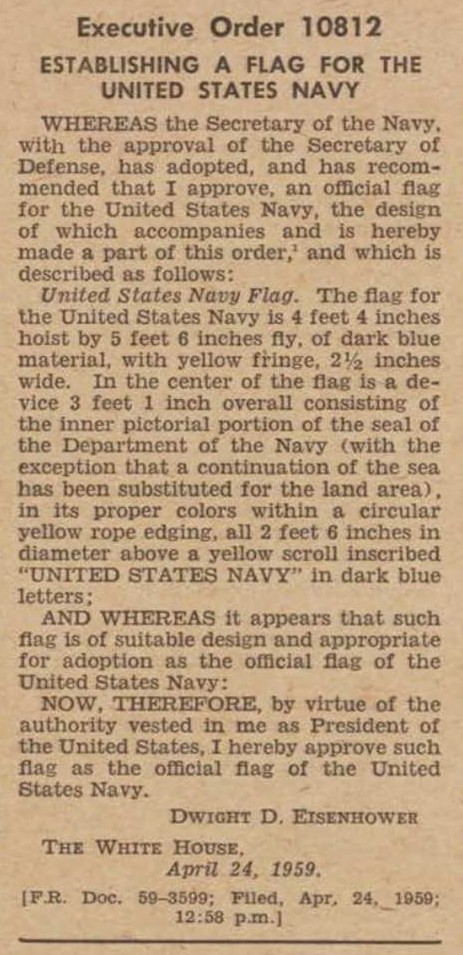 Editor note: The following article has been provided to AMAC Foundation and our readers by our Foundation Veteran Outreach Program (FVOP) team member Michael Teninty.
The United States Navy flag, emblazoned with a modified version of the Seal of the United States Navy stands only in ceremony or carried by a proud honor guard. Authorized by an Executive Order (EO) that is couched in the Federal Register between a Presidential proclamation for the 1959 World Trade Week and an entry on Title 50 regarding wildlife in Alaska, the U.S. Navy flag was described and made official by President Dwight Eisenhower on 24 April 1959 in a minimal set of four paragraphs promulgated as EO 10812.
The United States Navy flag is described with a blue background upon which the pictorial portion of Seal of the U.S. Navy is centered above a yellow scroll stating, "United States Navy", with a gold fringe on its outer borders. The seal itself is also modified for the flag by removing the "land" portion depicted in the seal at the bottom right side and replacing it with continuous water to the horizon.
US Navy Service
I served for 20 years behind this banner. For me it represents my oath, my dedication to the Navy Core Values of Honor, Courage, and Commitment, and a reminder of service to this great nation.
---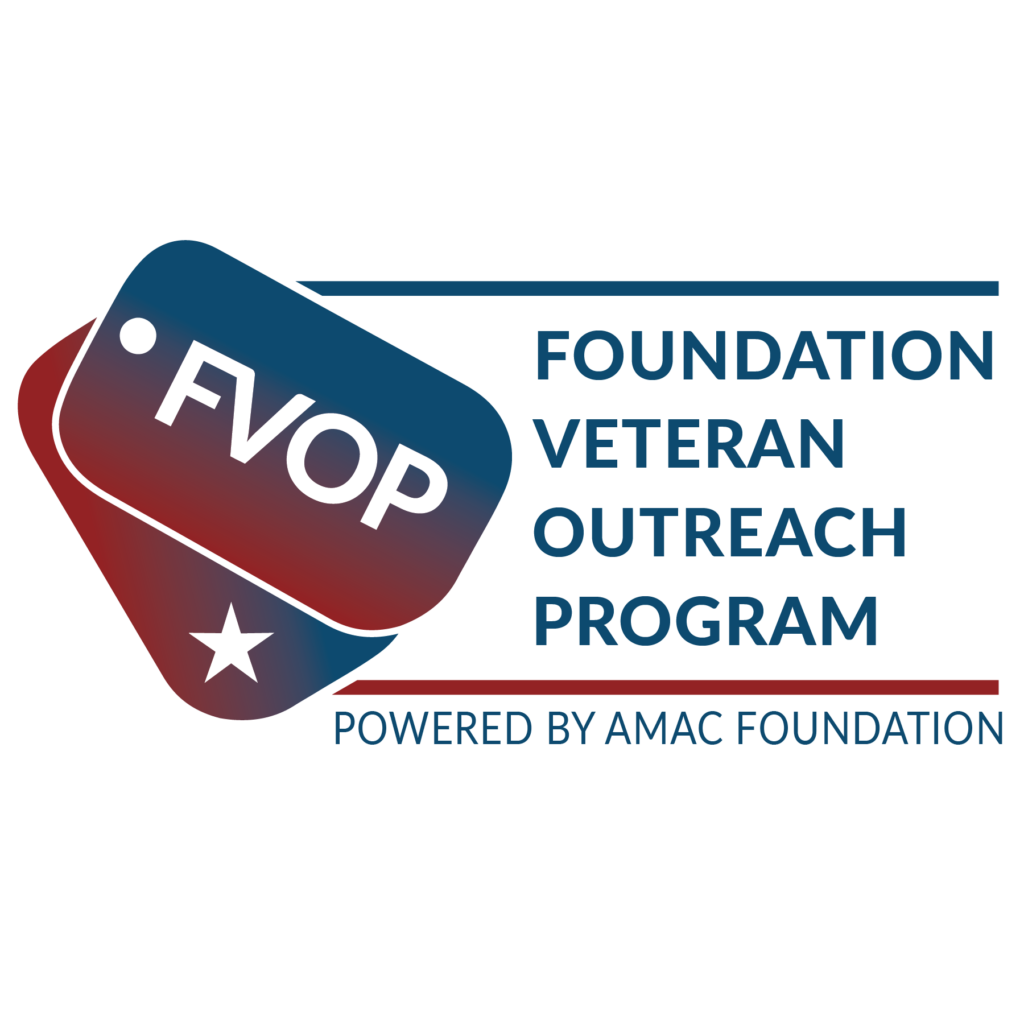 We hope you enjoyed this article.
For more about FVOP, or to submit a story, please visit our For Veterans page.
---
While you're here, we have a small favor to ask…
Support the AMAC Foundation. Our 501(c)(3) powers the AMAC Foundation's Social Security Advisory Services. This team of nationally accredited advisors offers on-time, on-the-mark guidance for those approaching or receiving Social Security – at no cost.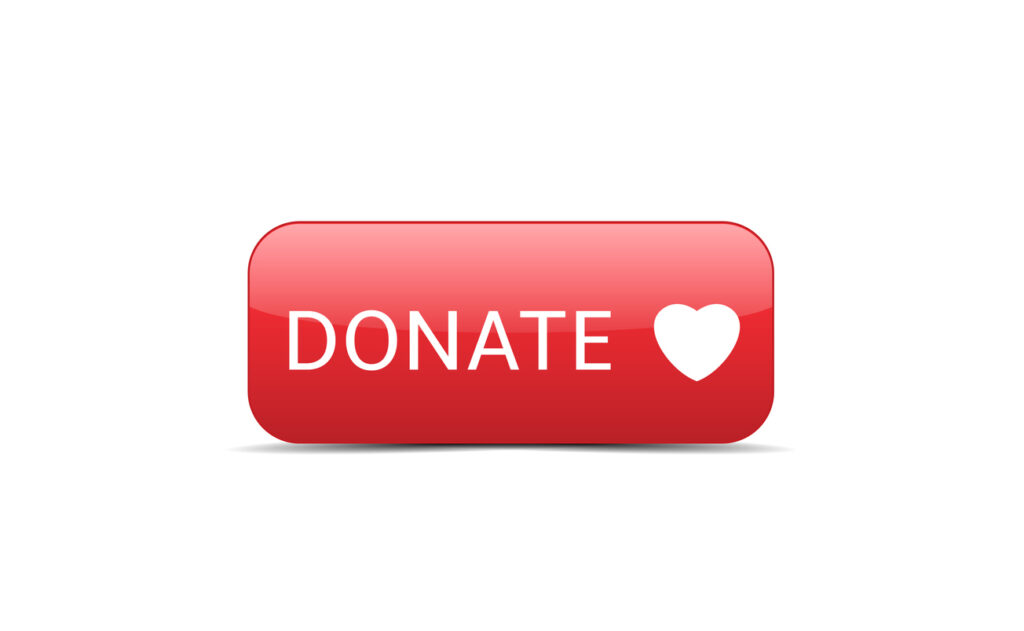 Notice: The links provided above connect readers to the full content of the referenced information. The URLs (internet addresses) for these links are valid on the posted date; AmacFoundation.org cannot guarantee the duration of the links' validity. Also, the opinions expressed in these postings are the viewpoints of the original source and are not explicitly endorsed by AMAC, Inc. or the AMAC Foundation, Inc. Providing linkage to external websites does not constitute endorsement of products or services advertised thereon.