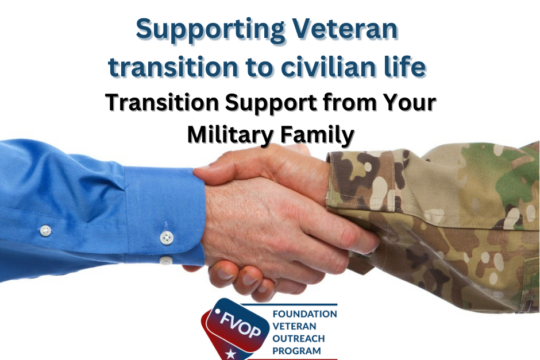 Transitioning From There to Here
Editor note: The following article has been provided to AMAC Foundation and our readers by our Foundation Veteran Outreach Program (FVOP) team member Michael Teninty.
There is truly no shortage of diversity in the military. I mean this in the demographic sense. There are so many different people, personalities, perspectives, and purposes among those serving our great nation; and them more the merrier.
Leaving my home state when I did I went from a place of belonging, with my circle of friends and family, to a place of stark loneliness when I showed up for "boot camp." That feeling was short lived however when I made friends with a young man from Puerto Rico. I grew up in Alaska, and had never meet a person from Puerto Rico, and we (for the most part) could not understand each other. He spoke Spanish, and I English; and there were other cultural differences; and we looked nothing alike; but we had a common mission, we had to get through recruit training together.
Sense of Family
Expanding the concepts to the entire division of recruits, we all had to get through the training together and that fact, like a magnet, drew everyone together regardless of our differences. It created a sense of family, of belonging. An old toast, "here's to nights I'll never remember with the friends I'll never forget!" I haven't seen or spoken to many of my fellow recruits in decades, but I'll never forget them, or that we fell into a sense of belonging, of family, and the loneliness abated.
That sense of family continued throughout my military service. As with any family, there were hard times, disagreements, celebrations, and yes, love. Over time in the service, for those who stay especially, that adopted family becomes critical for your daily life and mental health. It seems counterintuitive, but you tend to be closer to your fellow service members than your biological family; not only because you are closer, but because your common mission and daily experience draw you closer.
Coping with Military Transition
But when you transition out of the service, that daily family structure that you had depended on so much does, for some people, evaporate; and you are left with the memory of belonging, and again, stark loneliness.
So, how do prior servicemembers cope?
Some (but certainly not all) turn to alcohol. Let's not "sugar coat" this. Some who do not have a good transition to the civilian sector have sharp difficulty in finding new employment and suffer high stress because of it, again some self medicate with alcohol or illicit drugs. Some have such a difficult time finding a new community to belong to that they fall into a bad one, or they commiserate with others choosing destructive behaviors rather than finding good ones.
For those who fall into these categories, it can be difficult to find a way out. But there are people who are there to try and help, those there to shine a light toward a healthier life and show the way to a better transition. There are those who can help you get help, and get care, like they helped me.
FVOP's Role in Military Transition Support
The AMAC Foundation Veteran Outreach Program literally exists to help American servicemembers from all the diverse walks of life, from all origins, connect with programs that can help with mental health and suicide prevention; transitioning to the civil sector; continuance in patriotic service, which is such a central feeling for the military family; and to find or establish their own employment after their last day of service.
Reach out to your new family of those who have gone before you in service, we are here, and we want to help.
---
To combat the typical challenges and provide resources, AMAC Foundation established collaborative partnerships with Veteran-related organizations through the Foundation Veteran Outreach Program (FVOP). One of the objectives is centered on Veteran transition to civilian life.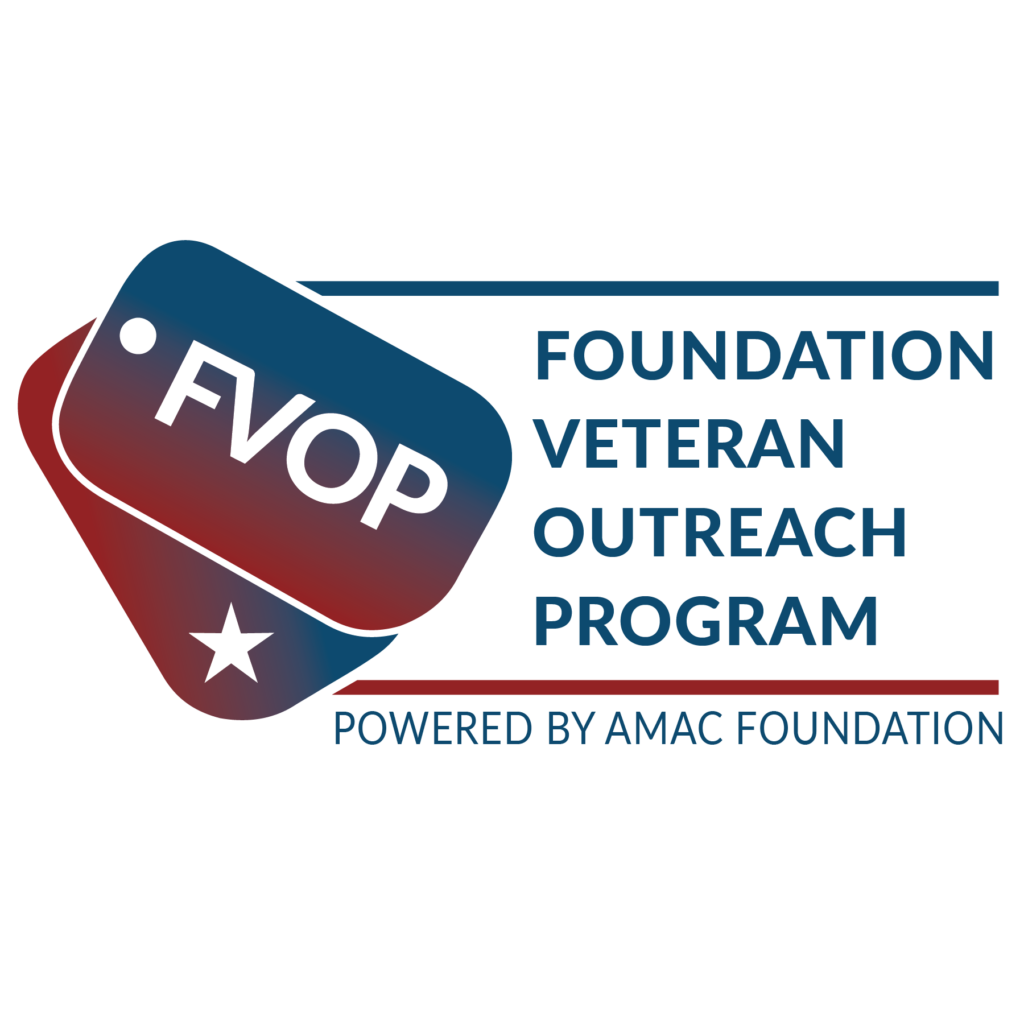 ---
We hope you enjoyed this article. For more about FVOP, or to submit a story,
please visit our For Veterans page.
Notice: The links provided above connect readers to the full content of the referenced information. The URLs (internet addresses) for these links are valid on the posted date; AmacFoundation.org cannot guarantee the duration of the links' validity. Also, the opinions expressed in these postings are the viewpoints of the original source and are not explicitly endorsed by AMAC, Inc. or the AMAC Foundation, Inc. Providing linkage to external websites does not constitute endorsement of products or services advertised thereon.