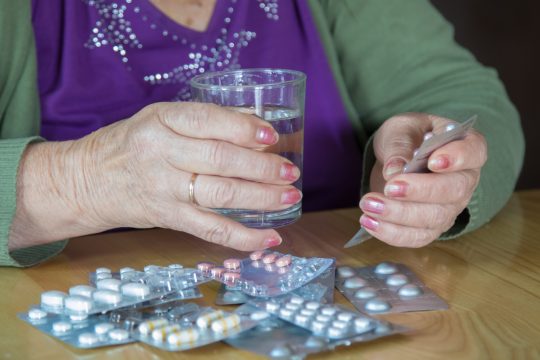 Guest Post by Corey Doane, Outreach Specialist at siegemedia.
As we age, staying on top of our medication intake is important to ensure the drugs we're taking are being used effectively and aren't causing any potentially dangerous side effects. When taking multiple medications, it can sometimes be hard to track and keep up with them all. With most medications, timing is important. Making sure you're taking your pills at the same time every day not only helps the effectiveness of the drugs but will help you remember to take them since they're a part of your routine.
Unfortunately for some, staying on track with medication isn't always the easiest. Luckily there are many medication tracker apps that can not only help you stay on track and make sure you take your pills on time, but can be used to track your overall health, warn you of potentially dangerous drug interactions, notify you when it's time for a prescription refill and more.
For more details on the best medication tracker apps, check out the infographic below.
If you're not the tech-savvy type, here are a few tips to help you to remember to take your pills:
1. Stick to a routine
When managing multiple medications, a routine is essential. To make taking each dose a habit, try pairing the time you take your pills with an activity you do each day. For example, after you brush your teeth in the morning take your morning dose, or before you sit down for dinner, take your evening dose. This is a simple and effective way to get you to remember to take your medication each day.
2. Set an alarm
Setting a recurring alarm on your phone or your watch is an easy way to receive a reminder and can come in handy if you're out and about when it's time to take your medication. If needed, set a few alarms to give you the extra nudge you need.
3. Use a pillbox
Pillboxes are a great way to keep your daily medications and vitamins organized. Most pillboxes are organized by the day of the week and by morning or night. Get one that works best for the medication you're taking. This is a great way to set yourself up for a successful week so you don't miss a dose.
4. Record your side effects
Keep track of any new medications you're taking by recording your doses as well as any side effects you may have while taking them. Not only is this helpful for you to see, but it can also be valuable information to provide to your doctor.
Staying on top of daily medication can be easy if you're organized and have a routine. Whether you're using one of the medication tracker apps or prefer to keep it simple by setting an alarm or using a pillbox, staying on track should be a breeze. Always consult your doctor to discuss the best ways you can effectively manage your medication.
Notice: The links provided above connect readers to the full content of the posted articles. The URLs (internet addresses) for these links are valid on the posted date; socialsecurityreport.org cannot guarantee the duration of the links' validity. Also, the opinions expressed in these postings are the viewpoints of the original source and are not explicitly endorsed by the AMAC Foundation, Inc.