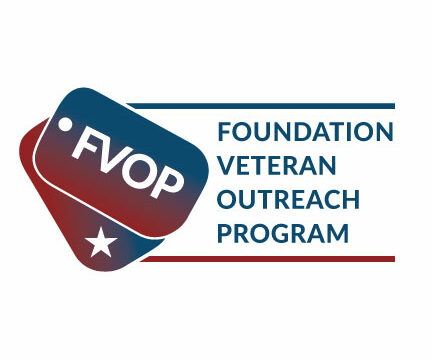 The AMAC organization has a long-standing history of priority support for the Veteran community. With roughly 75% of the families in AMAC's membership rolls having direct Veteran connection, and 31% of our more than two million members having served in the armed forces, this support is evidenced by a common theme of honoring those who defended our freedoms and our way of life.
Veteran Outreach
Last year, AMAC launched its "Veterans 2021 Project," a multifaceted blueprint for expanding support to the Veteran community. As part of the "Veterans 2021 Project," we began exploring opportunities for interaction with a variety of Veteran support groups. The Foundation created a substantial reference database on programs and services available to Veterans across the country. This database is housed on the Foundation's website, with thousands of programs and vital information sources identified and categorized for keyword search.
The "Veterans 2021 Project" represented significant progress in the AMAC organization's Veteran support mission and launched with the intent to continue building it in the years ahead. One facet of this evolving effort was the creation of a collaboration platform for similarly-dedicated organizations to facilitate a stronger, more focused voice for the Veteran community. Labeled AMAC Foundation Veteran Outreach Program (FVOP), this platform will promote synergism between and among organizations sharing our objective of further enhancing the lives of our cherished Veterans and their families.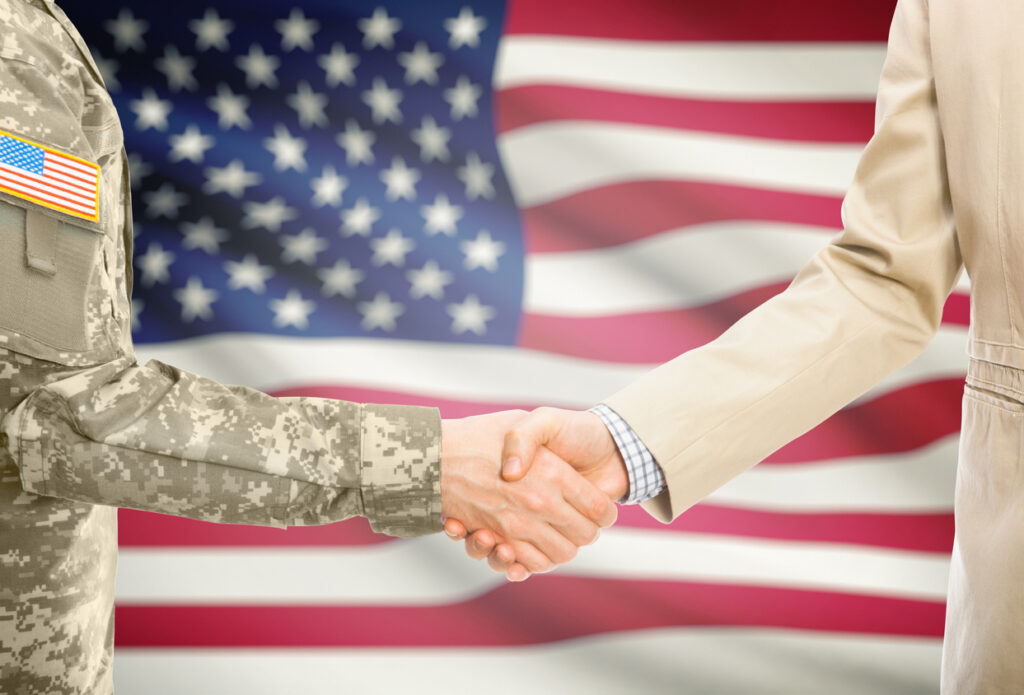 Building Partnerships
Our initial FVOP venture took place in early November, with these entities joining us in a spirited and productive exchange of ideas: American Oath Initiative (AOI); Hiring Our Heroes (HoH); Military-Veterans Advocacy; National Association of Atomic Veterans (NAAV); National Guard Association of the U.S. (NAGUS); Non Commissioned Officers Association (NCOA); One More Day Veterans (OMD), and American Constitutional Rights Union (ACRU). In addition, Jason Beardsley, 22-year military service Veteran and former Joint Special Operations and Army Special Operations affiliate, is invited to share his expertise and experience with the collaboration effort.
Participant activities in the FVOP collaboration initiative will focus initially on four clear priorities:
Veteran suicide prevention

Veteran transition to civilian life

Veterans in small business (training and opportunities)
Encouragement of continued patriotic service
This priority focus will likely expand as FVOP grows and as our reach into Veteran issues continues to evolve.
An approach to Congress
One of the immediate priorities for the collaboration initiative is the development of a slate of topics critical to Veteran support for presentation to the 118th Congress shortly after it convenes in January 2023. This list will represent the thoughts of all entities involved in the FVOP collaboration process, and will be positioned as a guideline for Congress to demonstrate meaningful support for the Veteran Community. It will also serve as an agenda for a briefing to be arranged with Veterans serving in Congressional positions, both newly elected and previously serving. Our intent will be to engage with influential congressional representatives on items most important to Veterans.
Additional information on AMAC Foundation Veteran Outreach Program (FVOP) and invited participants will be posted via updates to the Foundation website's "For Veterans" page, which you can access here.
Notice: The links provided above connect readers to the full content of the referenced information. The URLs (internet addresses) for these links are valid on the posted date; AmacFoundation.org cannot guarantee the duration of the links' validity. Also, the opinions expressed in these postings are the viewpoints of the original source and are not explicitly endorsed by AMAC, Inc. or the AMAC Foundation, Inc. Providing linkage to external websites does not constitute endorsement of products or services advertised thereon.