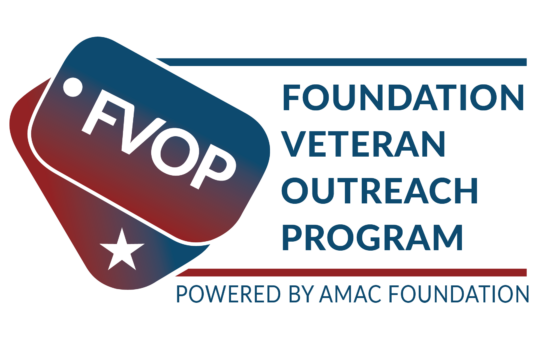 History
The Foundation Veteran Outreach Program (FVOP), launched in 2022 as a coordinated effort from AMAC Foundation, AMAC Action, and AMAC Inc., is steadily expanding to be a diverse movement in support of America's cherished Veterans and their families. At its core, FVOP features the free exchange of ideas and information about specific Veteran needs and the projects built to support these needs, and serves as a forum for Veteran support organizations to collaborate on initiatives to educate and inform American Veterans on programs and policies that will improve their lives in honor of their service to our Nation.
To date, fifteen key organizations and selected individuals have been invited to join the FVOP collaboration partnership, and the group's monthly one-hour discussion sessions have produced a growing list of actions on key issues. Among them are joint support letters on Veteran-related legislation, as well as promotion of events occurring across the country in support of initiatives like suicide prevention and military award ceremonies.
A critical objective of FVOP is the building of alliances with organizations similarly dedicated to support of the Veteran community, and the team is dedicated to expanding this network as widely as possible.
On FVOP
FVOP team member and Veteran, Michael Teninty, notes that there is a divide between the last day of service in the military, and the vast, confusing support network available, but camouflaged, by obscure access points and poor awareness programs. A Veteran in crisis is less likely to look for an email that can lead to help, and so they don't get the help they need.
The FVOP program serves to create awareness of government and non-government programs by bringing organizations to the same table to share their programs, needs, and opportunities; and to look for the same in other Veteran support organizations.
It is a rallying point for a battalion of those willing to assist our Veterans to improve their lives and wellbeing. The FVOP is a collaborative forum for reaching Americans who have answered the call for us, by answering the call from them.
Newsletter
With the monthly FVOP collaboration discussions now happening regularly, the team developed a compact newsletter designed to serve as the outreach program's primary source of routine communication with partners. You can read our first published quarterly newsletter below.
---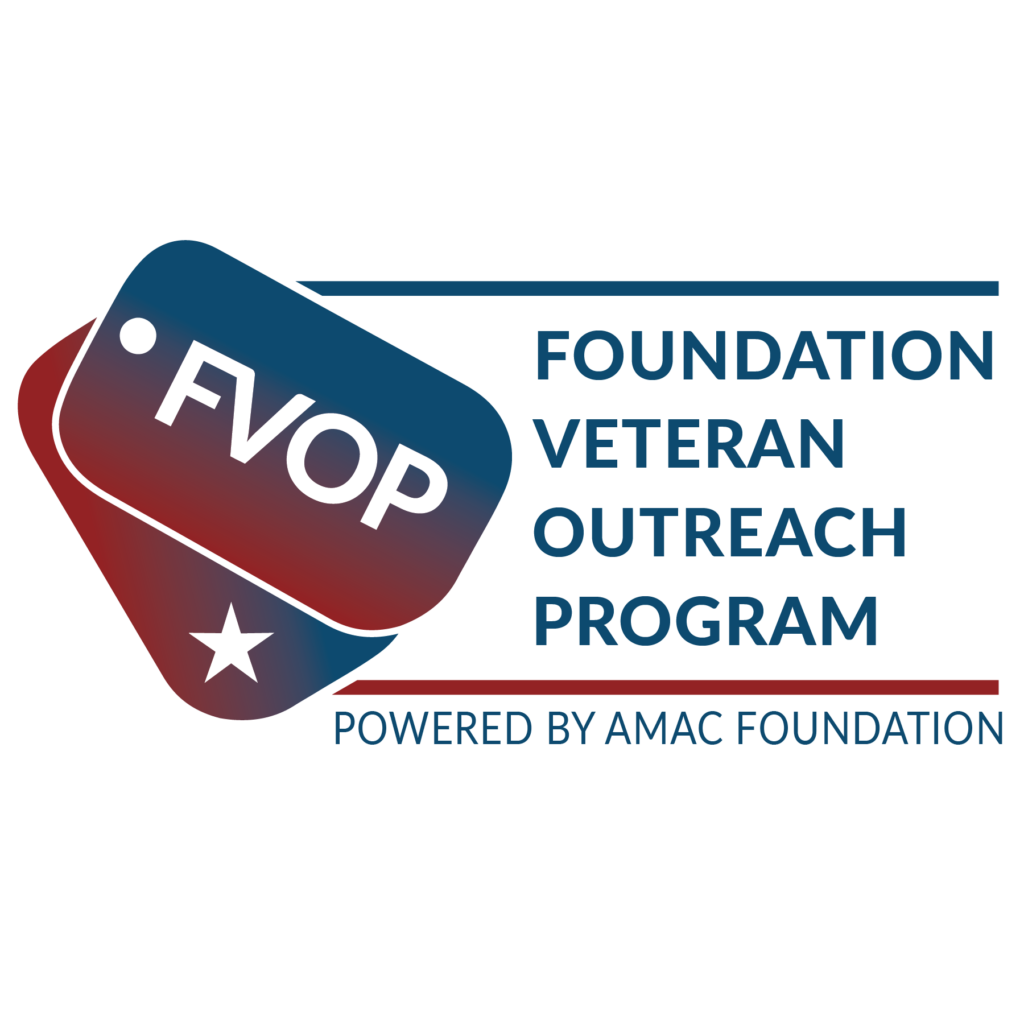 To combat the typical challenges and provide resources, AMAC Foundation established collaborative partnerships with Veteran-related organizations through the Foundation Veteran Outreach Program (FVOP). One of the objectives is centered on Veteran transition to civilian life.
We hope you enjoyed this article. For more about FVOP, or to submit a story,
please visit our For Veterans page.
Notice: The links provided above connect readers to the full content of the referenced information. The URLs (internet addresses) for these links are valid on the posted date; AmacFoundation.org cannot guarantee the duration of the links' validity. Also, the opinions expressed in these postings are the viewpoints of the original source and are not explicitly endorsed by AMAC, Inc. or the AMAC Foundation, Inc. Providing linkage to external websites does not constitute endorsement of products or services advertised thereon.