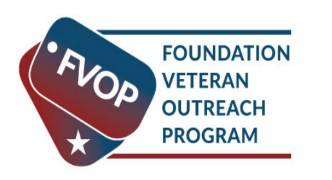 FVOP Honors Francis Lincoln Grahlfs
Earlier this month, Keith Kiefer–one of the founding members of our AMAC Foundation Veteran Outreach Program (FVOP)–had the opportunity to participate in a 100th birthday celebration for a six-year U.S. Navy Veteran and affiliate of the National Association of Atomic Veterans (NAAV). Francis Lincoln Grahlfs was honored in a centennial celebration surrounded by family and friends in Madison, Wisconsin on December 4, 2022.
An Impressive Record of Service
Lincoln (as he prefers to be called) was born December 4th, 1922 in New Haven, CT, and served in the Navy from 1942 to 1948, earning the rank of Quartermaster First Class prior to his honorable discharge.
During his tour of duty in the U.S. Navy, Lincoln participated in Operation Crossroads in the Pacific Ocean, an exercise comprising a pair of nuclear weapon tests in the Marshall Islands' Bikini Atoll in 1946. He is recognized as an "Atomic Veteran," and is a life member and current board member of NAAV, and is a life member of Veterans for Peace and Disabled American Veterans.
Veteran Life
Following his military duty, Lincoln entered the field of academics, earning a BA in Sociology from Hofstra University and an MA in Sociology from Columbia University, as well as a Ph.D. In Sociology from the University of Michigan. For the next four decades, he taught sociology and anthropology at several colleges and was affiliated with the National Science Foundation on a three-year assignment.
As a published author, Lincoln is recognized for two significant works, Voices from Ground Zero: Recollections and Feelings of Nuclear Test Veterans and Undaunted: The Story of a United States Navy Tug and Her Crew in World War II as well as many articles based on his extensive military and educational ventures.
Celebrating 100 Years
Lincoln's December birthday was pre-celebrated on June 7, 2022, when he was invited to Washington to witness President Biden signing the RECA (Radiation Exposure Compensation Act) two-year extension into law along with other Veteran-related bills. Another founding FVOP member—John Wells (Military-Veterans Advocacy)—accompanied Keith and Lincoln on this occasion. As part of this visit, the President presented Lincoln with a Presidential Challenge Coin, commemorating the life milestone of an exceptional individual.
As part of the festivities recognizing Lincoln on this important day, a USA flag was flown over Washington DC on his Birthday is being sent to him. He has already received a USA Flag and a Wisconsin State flag flown over Madison State Capital on his Birthday–fitting recognition for one of our cherished Veterans.
AMAC Foundation and its Veteran Outreach Program salute Lincoln Grahlfs on achieving this milestone, and wish him the best in the years ahead!