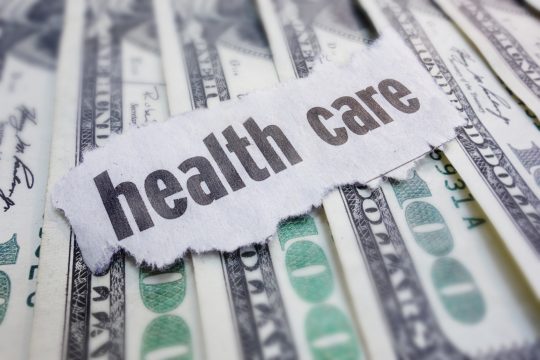 For many years in the United States there has been a persistent problem of seniors being unable to easily manage healthcare costs. Just a few years ago in fact, an article on HealthDay pointed out that despite access to Medicare for seniors over 65 years old, American seniors have a harder time affording medicine and care than those in comparably affluent nations.

This can be attributed to any number of factors. The generally unhealthy lifestyle and diet of many Americans leads to more demands on the healthcare industry; Medicare in an ideal world would be more generous; and the costs of prescription drugs and certain treatments are out of control. Despite these issues making it difficult to afford proper medical care though, there are some steps seniors can take to cut costs and make it all a bit more affordable.

1. Go Over Medicare Options

Medicare is often discussed as a universal option, when in reality it is more of a foundation for senior plans. Seniors can sometimes set themselves up to cut costs and save in certain areas, however, by going over different Medicare options and choosing one that's particularly beneficial under given circumstances. Primarily, this will mean checking on the availability of Medicare Advantage plans. Options may vary according to location, but every senior on Medicare should explore options so as not to miss out on available savings.

2. Use Preventive Care

Sticking with Medicare tactics, it's also vital for seniors looking to cut medical costs to make sure they have a firm grasp on available preventive services. U.S. News & World Report summarizes the primary services of this nature offered within Medicare, including (but not limited to) annual wellness exams, flu shots, mammograms, and even screening for cardiovascular problems, diabetes, and depression. With a clear understanding of these types of benefits, seniors can take full advantage of plans and avoid accidental or unnecessary expenses.

3. Hire Home Care Specifically

Home care can be a significant expense for a lot of seniors. So, if and when the need for home care arises, it's important to make specific, strategic hires. This is something that was explored indirectly in a previous guest post here titled '4 Considerations When Hiring an In-Home Caregiver', in that the piece mentioned types of caregivers. There are different professionals equipped to handle different needs, from basic care, to procedure recovery, to the management of a specific condition. Hiring specifically for needs ensures that you're paying for what you need — no more, no less.

4. Focus on Fitness & Nutrition

Finally, seniors can also avoid a lot of unnecessary costs simply by staying healthy! That's not to say that all health issues can be prevented, particularly as we grow older. But fitter and healthier individuals will generally need less frequent care, and are less likely to see certain serious health issues arise. Maintaining a proper diet and exercise routine is ultimately a form of preventive care, and is essentially a cost-free way of making burdensome costs less likely down the road.

We hope this has been eye opening for seniors who are looking to cut medical costs! Sometimes, of course, the expenses are unavoidable. But with steps and strategies like those outlined above, you can go a long way toward making healthcare more manageable. In the meantime, please feel free to explore the AMAC Foundation for additional news and tips that can make life a little easier for seniors! In fact, the Foundation's annual "New to Medicare" webinar will be held Thursday, August 26…check the details out on the Foundation website's "Events" page!
Article specially written for amacfoundation.org by Fiona Fowler
Notice: The links provided above connect readers to the full content of any posted material. The URLs (internet addresses) for these link are valid on the posted date; AmacFoundation.org cannot guarantee the duration of the links' validity. Also, the opinions expressed in these postings are the viewpoints of the original source and are not explicitly endorsed by AMAC, Inc. or the AMAC Foundation, Inc.