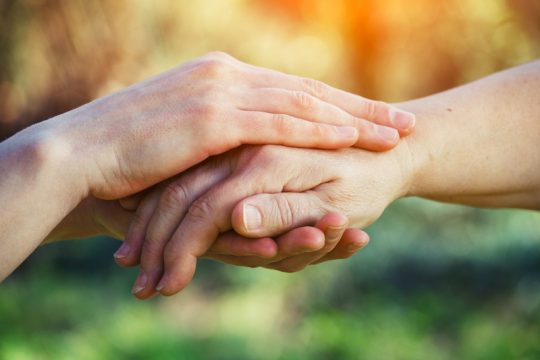 By: Fiona Fowler, Guest Contributor
If your loved one or relative has a medical condition that makes it harder to perform daily tasks, home healthcare may be a more convenient, less expensive option compared to a retirement home or nursing home. Home care services can help them stay at home longer, reduce the risk of accidents, and improve their overall quality of life. But while there are plenty of caregivers available for hire, there are factors you need to consider when it comes to selecting the one that can accommodate your relative's needs. Here's how to get started:

Consider the type of caregiver

Not all caregivers have the same set of skillset, qualifications, and purposes. When selecting a caregiver for your loved one, you need to look into the different skillsets so you can determine which ones best serve their needs at home. The most common type of home care worker is the Personal Care Aide (PCA), and they're often hired to offer assistance with the day-to-day living activities like housekeeping, personal care, and sometimes, transportation. Similar to PCAs are Home Health Aides (HHA), but the only difference is that they have advanced state-approved training and licensing, making them capable of recognizing most symptoms in patients and getting them the help they need.

Meanwhile, there are also Registered Nurses (RNs) that work as professional caregivers, and they often cater to seniors who have undergone any major surgery or are recovering from any kind of debilitating medical condition. They are trained to assist with rehabilitation and post-treatment care needs, including diet, exercise, nutrition, and medication. Whichever type of caregiver you choose to hire, ensure that they can provide the specific needs of your relative.

Use an agency

While hiring an in-home caregiver through an agency costs more, many families prefer this route as they handle all the required paperwork—including payroll taxes and conducting background checks—involved in employing a home health caregiver. But even if this is the case, it's still important to do due diligence to ensure that they can provide the best care for your loved one.

When hiring through an agency, look into factors like locations nationwide, assisted living costs, availability of different levels of care, and the method by which they guarantee that the caregiver they will be assigning to take care of your relative is the best choice. On top of that, it's also worth checking if they have frequent caregiver turnover and the standards between franchises, so you can see to it if the agency is indeed reputable.

Consider expertise

Since everyone's health needs are unique, you need to take that into consideration when it comes to hiring an in-home caregiver. Sometimes, even when they're experienced and highly recommended, they may not have the expertise to accommodate what the patient needs. You should hire a professional with the correct skillset and licenses.

There are many nursing careers available that specialize in helping the elderly with specific age-related issues like Alzheimer's or osteoporosis. Their training is centered around preventative care, as well as helping patients rehabilitate from injury and assist those with mental health issues. If your relative requires special care like urinary catheterization or the handling of feeding tubes, you must ensure that the caregiver has the right qualifications and experience.

Set expectations

Of course, soft skills are just as important as expertise. Just as you would look at the professional qualifications of a caregiver, there are also qualities and traits that they should possess if you want the in-home arrangement to work the way you and your loved one imagine it to. The care worker must be patient, as there will be inevitable frustrating moments for both the patient and the caregiver. Punctuality is also crucial, considering how most of the day will be planned around the care they provide.

Most importantly, the caregiver you ultimately hire should be a quick learner and someone willing to go the extra mile. You need someone who can learn your relative's needs and preferences quickly, and be ready to go beyond their job if required. If the caregiver ticks all these boxes then there is a good chance that they will be likely of caring for your loved one.
Article specially written for amacfoundation.org by Fiona Fowler
Notice: The links provided above connect readers to the full content of the posted articles. The URLs (internet addresses) for these links are valid on the posted date; socialsecurityreport.org cannot guarantee the duration of the links' validity. Also, the opinions expressed in these postings are the viewpoints of the original source and are not explicitly endorsed by the AMAC Foundation, Inc.