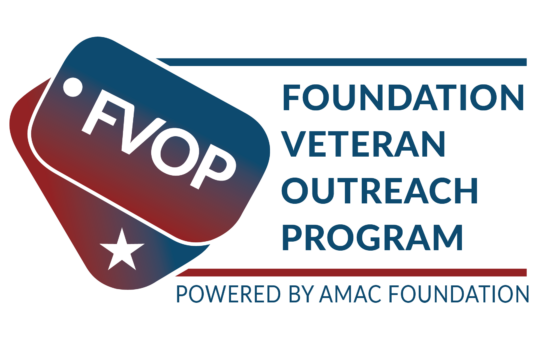 Supporting FVOP Goal, Encouraging Patriotic Service
As a Foundation Veteran Outreach Program (FVOP) goal, we are encouraging patriotic service and aim to provide informational pieces and resources on how Veterans, their families, and our citizens can engage in patriotism to America. FVOP – Continued patriotic service falls within this goal to support America's Veterans.
AMAC Foundation and the FVOP Team are glad to have the opportunity to get to know Veteran Douglas J. Ross through his military story and continued patriotic service. He volunteers his time through various organizations and community involvement over the years.
Here is his story…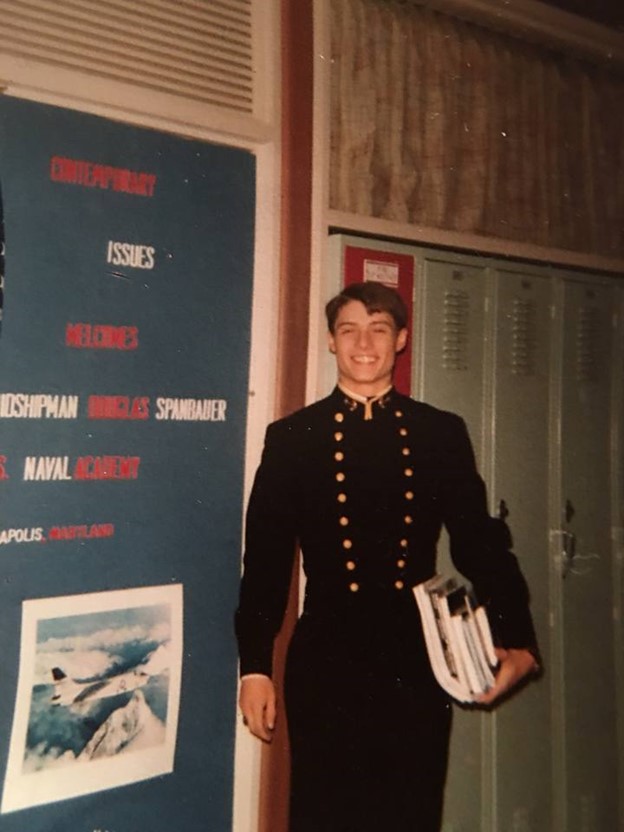 Veteran, Patriot – Douglas J. Ross
The Early Years
During 1977, at age 17, I joined the military as a Navy Midshipman. I searched for higher education that led to a career as a pilot and elected the Naval aviation program, receiving appointments to both the United States Naval Academy and The US Military Academy. Blessed with a solid midwestern education in Oshkosh, Wisconsin, I attribute my success to the greatness of the Holy Spirit in my life.
My time at the United States Naval Academy was the most inspiring thing to have ever occurred in my professional life. The history of sacrifice and the dedication represented by that institution has stuck with me for a lifetime. I was a history major at the Academy, graduating in the top 15% of my class and selected Navy Air as my warfare specialty. I remained a student of history and the social sciences.
Aviation Accomplishments
In 1982, I completed flight school and received my wings. I was assigned orders to the Navy Patrol Plane command with VP-56 in Jacksonville, FL, serving three deployments overseas in the US Atlantic Fleet Command and deployed to split Rota, Spain, and Lajes Air Force Base on Terceira Island in the Portuguese Azores. As a brand-new No P (non-qualified pilot), I remember our crew went on a mission where we lost 2 of 4 engines and all navigation a thousand miles from any land.
My next deployment was in the winter to Keflavik, Iceland. There I qualified for PPC, Patrol Plane Commander, with the Skipper sitting as an observer behind me. I remember trying to land in blizzard conditions exceeding the flight characteristics of the P-3C and not having enough fuel to divert to an alternate airfield. Luckily, the third approach was the charm! We had ropes tied between the BOQ and Mess Hall for blizzards like that, as men were lost simply trying to get in a meal.
Winding Down Deployments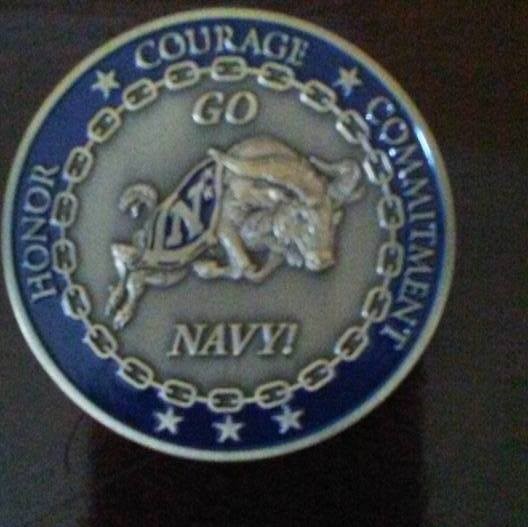 My last deployment was in the Mediterranean, based in Sigonella, Sicily, as a senior squadron instructor pilot. The best memory here was Muammar Gaddafi and his "line of death" across the Gulf of Sidra north in the Mediterranean Sea. My crew's mission was a cat-and-mouse game – we were the mouse, Libyan Migs were the cats, and F-14s off the USS Kennedy were the bulldogs. Lucky for us, there were a few clouds to dive into to confuse the Libyan radar and give the Carrier's cap time to react.
My farewell to the Navy Air country club, as the Carrier-based aviators knew the VP community (as P-3s are incapable of landing or taking off from a postage stamp bobbing in the ocean), was a raucous celebration akin to the movie Animal House. Crews consisted of five officers and seven enlisted, where each group would pool funds to get a beat-up jalopy good enough to make sure the Ready one could get airborne in 60 minutes or less. My old crew car ended up in the hands of a not-too-popular senior officer with a well-decomposed Mediterranean grouper in the trunk. In those days, JOPA (the junior officer protection association), was alive and well.
Lessons Learned
Lessons I learned on my active duty as a patrol plane commander and mission commander have stayed with me my entire adult life. I believe in defending our nation through readiness and training and making it clear to our enemies and adversaries that we are always ready. First-hand experience showed me that despite little attention, our service had a major impact on the fall of the Soviet Union and the spreading of democracy throughout the former Soviet bloc. The Cold War ended because the combined elements of the United States Navy put a check on Soviet expansionism, specifically, the anti-submarine forces put a check on the Soviet submarine "silent service."
New Orders & Change
Returning stateside, I received orders as an instructor pilot in Pensacola, FL, instructing new aviators at Whiting airfield in Milton, FL, and the T 34C. I was a primary on-wing instructor as well as a precision aerobatics instructor.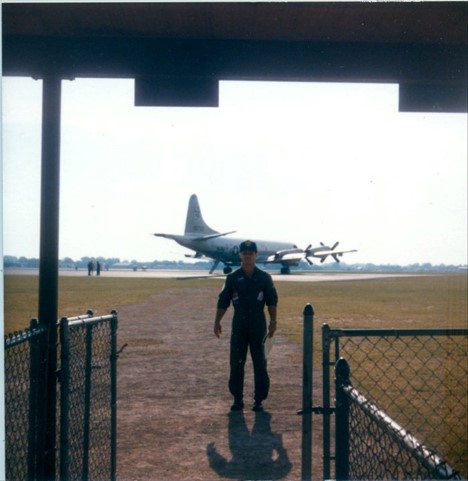 Completing my tour of duty in Pensacola, I joined the Navy reserve and started employment with Delta Airlines as a commercial airline pilot. As a military and commercial pilot, I accrued 10s of thousands of thousands of flight hours flying worldwide. Until 1993, I remained in the reserves and acted as a blue and gold officer recruiting new midshipmen for the United States Naval Academy until the early 2000s.
In addition, I had the honor of serving on Congressman Lincoln Diaz-Balart's Service Academy nomination committee, selecting nominees for all service academies.
On Transition
I believe as a citizen and a patriot serving our country is an oath and a lifelong promise. At age 17, I swore an oath to the constitution on my first day at the Naval Academy, and I have always considered that a lifelong commitment till death do us part. That said, I am a strong Navy supporter – president of my local Naval Academy Alumni Association chapter and active member of class of '81 at the Academy.
I admit, I never felt disconnected from the military service as my transition from active to entirely volunteer was gradual. Rejoining the civilian world can be traumatic, just like any other change, if not taken gradually and with forethought. I would say my only regret was that I could not return to active or active reserve service after 9/11, although I tried diligently.
Staying Connected
I made lifelong friends in the military that remain with me to this day and am a lifetime member of the VFW/American Legion. The connection and the bond that you establish in youth is long-lasting. The key, in my opinion, is to maintain these bonds and connections with buddies in the military.
It was a blessing not having life or death trauma in my military experience, as many have in the last decades. Death has touched me in my post-military, professional life, and as a commercial pilot, Delta has a program to deal with life and death trauma and ongoing counseling. It has been to the detriment of veterans returning home that they don't always get the long-term counseling needed as they transition to their new life.
Continued Patriotic Service
I currently maintain and continue my patriotic service as an activist and volunteer with AMAC, a delegate to my local Congressperson and co-chapter leader with my wife, serve as District Captain for Convention of States, and active in my local Republican Party. It is a strong belief that individuals must stay connected with their community and their values. The angst that today's culture creates can be countered by fighting for values you believe in in various ways. My fight translated into a run for State Representative in the 2022 election cycle.
Volunteerism
Patriotism is a core value for my service with AMAC, and I enjoy working with like-minded individuals from all areas of society. Our constitution and Bill of Rights are a unifier for all citizens, and we find that AMAC helps bring this into the forefront for us.
As we fight the current culture war between left and right, I found that AMAC was the first organization where I was actually making a difference. I sought out volunteering at the Red Cross, Project Rubicon, Americans Elect, and Represent Us. None of them were fulfilling until I connected with the membership and leadership of AMAC. At the most recent national conference, held in May 2022 in Orlando, we met true patriots from the entire country. They were brought together by AMAC for the express purpose of fellowship and patriotism.
Dedication To Country
I attribute AMAC National Convention 2022 and my follow-up research into the Convention of States for triggering my desire to run for office, supporting conservative, constitutional values. It was an experiment for citizenship and democracy in a personal way. My run for office was only five days before the deadline, and the entire experience was a fabulous learning laboratory. I have written a follow-up guideline on how to run for office for the everyday citizen (available here).
It is my hope others like myself will be inspired to run if good citizens contribute to their country. We need to balance the political power and rest it from the hands of those who only are hungry for office and wish to wield power over all of us.
Ongoing Commitment
Lifelong research in history and the social sciences guides me toward research and writing about our current political state of affairs, democracy, and the hybrid Republic that the United States of America is. It is often said that history repeats itself; however, my quote or this statement is that history rhymes and creates synonyms that we can all learn from to avoid the pitfalls of the past. There is an excellent comparison between the current Republic United States of America and the Roman Republic in its heyday of the 1st and 2nd centuries BC. I invite you to look for this in the future, as this is a work of patriotism and a perpetual work in progress.
Hopes & Vision
I hope that my work with AMAC, Convention of States, and the conservatives within the new Republican Party, composed of genuine patriots and America First supporters, will result in a renaissance of enlightened conservatism that reestablishes law and order and ethical morality in our country. Values that I feel are under constant attack and must be defended, updated, and restored.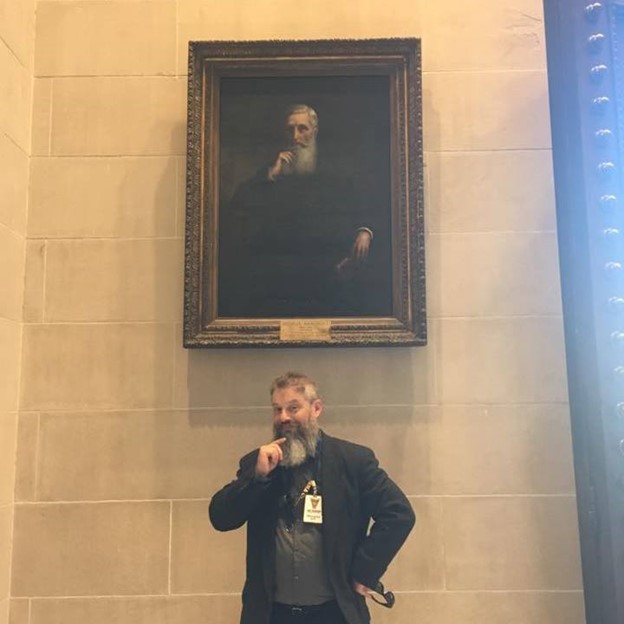 I hope that the "uni-party" that keeps people in political office for lifetimes not solving problems will be removed from power. Their constant search for more problems to use to their advantage needs to end!
Permanently removed from power through new constitutional amendments that add term limits to elected and bureaucratic elements of the national government
Impose a strict balanced budget and audits at the federal level, and
The extreme overreach of the swamp government in the nation's capital shrunk to size.
Going Forward
Veterans compose a vital element within the patriotic movement and are supported by AMAC and Convention of States. My hopes are that we can connect with them by reinvigorating the patriotic values they fought for while serving in the military. I hope this continues and helps the many currently disconnected and hopeless veterans.
In Liberty,
Douglas J Ross