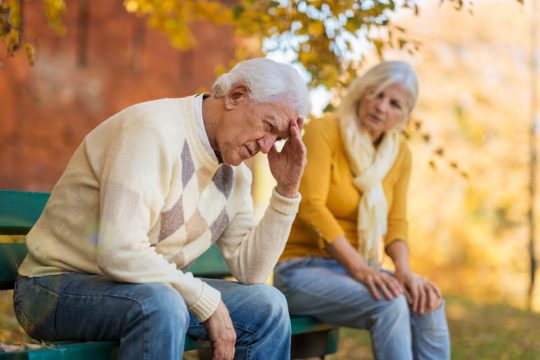 Our friends at Help.org have a mission "dedicated to wellness and consumer education." This excerpt from their website puts their organization's goals and objectives in focus, "Help.org exists to help individuals and families make safer and smarter choices. From finding an addiction center that is best for you to providing fact-based research and resources, Help.org provides everything you need to know in order to make the best decisions for your life."
We're pleased to be able to share their resource material with our readers, since addiction is a serious problem among our senior constituency. In fact, you may recall a recent blog article by AMAC Foundation staff member Eileen Cook highlighting the persistent opioid epidemic and its impact on the quality of life of older adults. Given this interest we mutually share with Help.org, we thought it would be beneficial to include a series of their reference sources in our regular blog.
Here are links to several important guides and reference documents addressing the general subject of addiction and providing specific guidance on topics like options to consider when choosing a rehab facility, understanding "alcohol use disorders," the basics of methamphetamine origin and addiction, and so on. Check them out…they're up-to-date and fact-checked.
For anyone seeking to better understand the nature of addiction and the availability of rehabilitation sources, this material can be of tremendous assistance. We sincerely appreciate the willingness of the folks at Help.org to share this information with us and will post these links as an item on our ever-growing "Resources" page.
Notice: The links provided above connect readers to the full content of the posted articles. The URL (internet addresses) for these links are valid on the posted date; socialsecurityreport.org cannot guarantee the duration of the links' validity. Also, the opinions expressed in these postings are the viewpoints of the original source and are not explicitly endorsed by AMAC, Inc. or the AMAC Foundation, Inc..