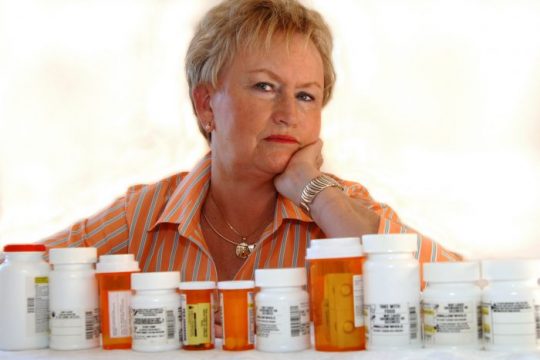 There is an untold story about how the nation's opioid epidemic is eroding the quality of life of older adults. According to Anna Maria Chavez, Executive Vice President and Chief Growth Officer for National Council on Aging (NCOA), "older Americans are being harmed by the opioid crisis on all sides. Some older adults are struggling with the personal tragedy of opioid addiction, while others are having to financially support their opioid-addicted children and even become caregivers for their grandchildren. This is hurting their health, draining their life savings, and destroying their financial security."[1]
NCOA surveyed more than 200 community-based organizations in 40 states and Puerto Rico and found among respondents 70 percent reported an increased effort spent addressing issues related to the opioid epidemic affecting their older adult clients or their caregivers compared to two years ago. According to the survey, respondents reported:
· 84 percent said their older clients have become more reliant on federal benefits.
· 81 percent said older adults do not understand safe, effective, and affordable alternatives to reducing pain without prescription opioid medications.
· 80 percent reported older adults facing challenges obtaining needed prescriptions or refills for opioid pain medication because of increased scrutiny and/or changing prescribing patterns.
· 80 percent said their older clients reported theft of pain medication by family members or others who use if for themselves to sell.[2]
Solutions
"The aging network, social services, and health care providers as well as behavioral health care systems all need to join forces now to advocate for a coordinated approach to solve the range of opioid issues affecting older adults and their families," Chavez. The public also needs to be educated about the appropriate opioid use, the risk of misusing opioids, and the importance of not sharing medications.
The most successful treatment programs incorporate age-specific treatment-especially for older adults who are not comfortable in group therapy sessions with young people.[3] Experts say treatment for older adults needs to be non-confrontational and supportive, re-establish social support systems and provide continuing care.[4]
Also, duplicating the organizations that have had success with treating older adults including Project Lazarus, Senior Hope Counseling, and the Hazelden Betty Ford Foundations.
The majority of people who use pain relievers do not misuse their prescriptions, but with so many adults, young and old, living with some form of pain, the health care system must find a balance between providing patients with safe and effective pain treatments and not overprescribing opioids.
[1]https://www.ncoa.org/news/press-releases/ncoa-survey-opioid-crisis-harming-aging-community/
[2] IBID
[3] www.asaging.org/blog/rural-older-adults-hit-hard-opioid-epidemic
[4] IBID
·