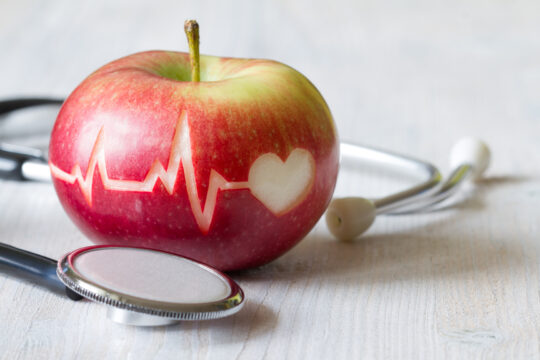 If you are worried about the upcoming flu season, there are many things you can start doing now to stay healthy. Medical News Today explores why the winter months are more common times for flu spreading and provides some insight as to the ways each flu virus can affect people and how. For a great informational piece by John Hopkins, see their Winter Illness Guide.
Reduce the worry by knowing the many ways to combat viruses and stay healthy – explore what options will work for you!
Editor note: The following article has been provided to AMAC Foundation and our readers as a general public service by author, Amanda Wilson.
Rough Flu Season Ahead: Seniors Need Revved-Up Vax
Influenza may soon come back after a two-year slump amid the COVID-19 pandemic. Recently, a nasty flu season just came to an end in Australia, hinting that the flu is back and countries could be as hard-hit.
Most people can recover from the flu within two weeks. However, certain groups like newborns, infants, and seniors can develop and suffer from mild to life-threatening flu-related complications, including catastrophic disability, hospitalization, and even death.

People aged 65 years and older bear the greatest burden of severe flu disease and flu-related complications. The latest figures show that approximately 54-70% of seasonal flu-related hospitalizations have occurred in people aged 65 years and older in recent years. Additionally, around 71-85% of seasonal flu-related deaths occurred in the same age group.
Why Seniors at Higher Risk of Flu Complications
The main reason for this high risk in seniors is that our immune defenses get weaker with age. Moreover, the inflammation caused by the flu can worsen any underlying health conditions, making it especially dangerous for older adults.

Apart from weak immune systems, another reason is that the presence of fluid in the alveoli (the lungs' air sacs that take up the oxygen you breathe in) caused by the flu makes it hard for their lungs to function properly. Two examples of these flu-related severe complications are bronchitis and pneumonia, which both affect the lungs.
Bronchitis happens when there's an inflammation in the bronchial tubes' linings. They're the tubes that carry air to the lungs. If left untreated, it can cause another inflammation in the air sacs in one or both lungs. This condition is called pneumonia, which may lead to lung abscess (fluid accumulation in the lungs) and multi-organ failure.
The inflammation caused by the flu can also worsen any underlying health conditions common to the elderly. For instance, having chronic conditions like asthma, osteoporosis, diabetes, lung disease, heart disease, or stroke and flu at the same time can be a deadly combination for seniors.
Statistics show that it increases the risk of heart attack (blockage in blood flow to the heart) by 3-5 times and stroke (blockage in blood flow) by 2-3 times, which may remain elevated for several months. Adding it all up, people 65 years and older are at a six-times higher risk of dying from flu and related complications.
Warning Signs of Flu Complications in Seniors
Listed below are emergency warning signs of flu-related complications in the elderly. If your older loved ones are experiencing the following, seek immediate medical care as soon as possible. However, this list isn't all-inclusive, so if there's any other severe or concerning symptom, consult your medical provider right away.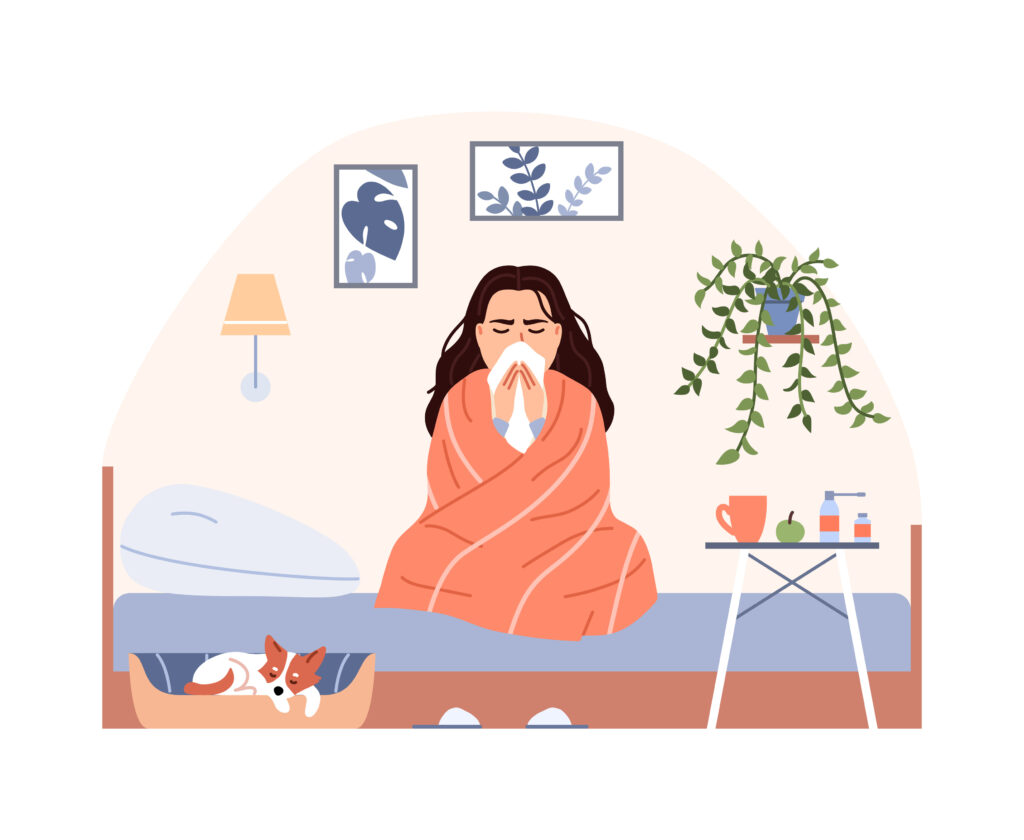 Persistent fever, especially if improved yet then returned or worsen
Persistent cough, especially if improved yet then returned or worsen
Severe muscle pain
Persistent dizziness, confusion, inability to arouse
Difficulty breathing, like dyspnea (shortness of breath)
Persistent chest or abdomen pressure or pain
Seizures
Urinary retention (unable to pee)
Severe weakness or unsteadiness
Worsening of chronic medical conditions
Flu Prevention
Maintaining a good health status to prevent flu is already a given and a must. Seniors, especially those vulnerable to flu-related complications, should have sufficient rest, exercise, and a healthy diet.
They should also exercise caution anytime, anywhere. For example, they're recommended to wear medical-grade facial masks when traveling, visiting grandchildren, or seeing medical professionals. They provide a layer of protection against harmful microbes.
They should also wash their hands regularly, regardless of the risk level. Take note that it's recommended for seniors and people of all ages. Additionally, keep your home's cleanliness as sanitary as possible at all times. Finally, ensure to get rid of dust, mold, or mildew that can contribute to any respiratory complication, leaving seniors even more susceptible to severe illnesses.
Lastly, get an annual flu vaccination. Everyone should do it. While it's not a cure for the flu and isn't 100% effective, it reduces flu risks, especially flu-related complications in seniors, by 40-60%.
Revved-Up Flu Shots for Seniors
The immune system of people aged 65 or older typically doesn't respond as strongly to standard flu vaccination. Hence, medical professionals urged them, especially the vaccine-weary ones, to not skip flu shots and opt for special extra-strength vaccines.
Here are three revved-up flu shots recommended for the seniors:
Fluzone High-Dose
Flublok
Fluad Adjuvanted
The first two ones have higher doses of the main anti-flu ingredients. If higher doses don't sound good, the third option has a regular dosage. The only difference is that it contains a special ingredient that can help boost the seniors' immune response. For a more in-depth explanation, better seek medical advice.
Final Thoughts
Vaccination is much safer for yourself and everyone else than doing nothing. However, if you have underlying medical conditions that the vaccine could negatively trigger, always consult your medical providers and seek professional advice.
Article author, Amanda Wilson, is a 30 years old fitness and health writer with an eye for all things lifestyle. Amanda is always been in love with the idea of living life to the fullest, which you can see in her writing. She spends her days reading up on the latest research about health, exercise, and nutrition—and when she's not doing that, she's cooking something delicious or trying out new recipes. She also loves spending time outdoors—hiking, biking, skiing…you name it!
Notice: The links provided above connect readers to the full content of the referenced information. The URLs (internet addresses) for these links are valid on the posted date; AmacFoundation.org cannot guarantee the duration of the links' validity. Also, the opinions expressed in these postings are the viewpoints of the original source and are not explicitly endorsed by AMAC, Inc. or the AMAC Foundation, Inc. Providing linkage to external websites does not constitute endorsement of products or services advertised thereon.