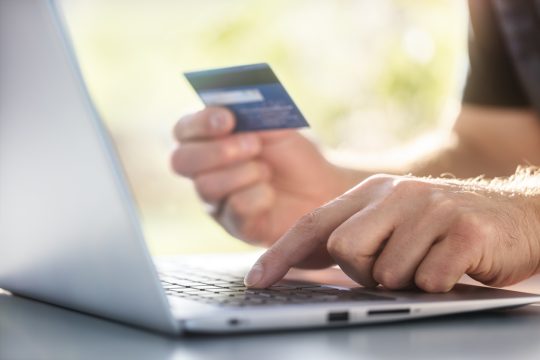 Courtesy of Travelers Insurance
If you've been scammed out of money online, it can be embarrassing to admit and scary to know what to do about it. However, becoming the victim of an online scam is all too common, with over 2.1 million people having reported fraud within the past year.[1] Scammers exploit vulnerabilities and take advantage of good-natured victims. Seniors are particularly attractive targets for scammers, as typically, many are financially secure, own a home, and have good credit.[2] The keys to recovering your dignity and your money from an online fraudster are knowing what to do when you get scammed and taking quick action.
Who to Contact if You've Been Scammed
Recovery begins with making the right contacts and knowing how you can report a scammer. Here are the organizations to contact if you've been scammed:
The Federal Trade Commission (FTC)
Typically, the FTC will create a custom recovery plan for you, to help you know what to do next. The FTC uses the information you provide in your report to build a case against online scammers, notice trends, and educate the public.[3] Depending on the facts of your case, you may also choose to file a report with your local police department.[4]
Your Financial Institutions
It is important to report fraudulent activity on your accounts to your financial institution as soon as possible so they can attempt to reverse the transaction and get your money back. If you paid a scammer by credit card, your credit card company will typically let you dispute the charge. Wire transfers may be more difficult to rescind, but you should contact the wire transfer company and try to get your money back.
Place a fraud alert on your credit report by contacting the three major credit reporting agencies: Experian, Equifax or TransUnion. Whichever one you contact typically will share the information with the other two.[5] A fraud alert will make it harder for someone to open a new credit account in your name. Also, review your credit report for items you are unfamiliar with and report them to the credit bureau as fraudulent.
Victims of financial crimes often may feel shame or a loss of confidence in themselves. It is important to understand that online scammers are typically devious and difficult to spot. They are practiced at the art of taking advantage of innocent people. Contact a victim support group to get the help you need to recover from this very upsetting incident. You can find support groups online, on social media and in your community.
How to Avoid Future Scams
Now that you know what to do after being scammed, you can take some precautions against future scams. Scammers are smart and tend to target people who display vulnerability. Learn more about avoiding scams, especially when using your smartphone. Continue to monitor news of online scams as new trends are recognized and reported by organizations like the FTC. Awareness can help you stay safe.
Protect Against Future Scams
Cyber crimes are prevalent, but there is a lot of information on the internet about how they are perpetrated and how to avoid them. Do your homework: read up on cyber crime and ask your insurance carrier if they review online scam reports and post up-to-date information. Take advantage of the resources available to you to help protect against online scams.
This content is brought to you by Travelers. AMAC members receive special discounts and competitive rates on auto and home insurance from Travelers.
To learn more about how you can save on Home, Renters and Auto Insurance, check out this special offer for AMAC members from Travelers or call 866-890-1786.
---
[1]https://www.ftc.gov/news-events/press-releases/2021/02/new-data-shows-ftc-received-2-2-million-fraud-reports-consumers
[2] https://www.fbi.gov/scams-and-safety/common-scams-and-crimes/elder-fraud
[3] https://www.fbi.gov/scams-and-safety/common-scams-and-crimes/elder-fraud
[4] https://www.identitytheft.gov/#/Steps
[5] https://www.equifax.com/personal/education/identity-theft/7-things-to-know-about-fraud-alerts/