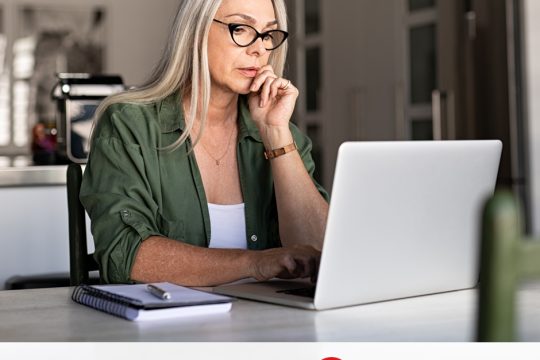 Courtesy of Travelers Insurance
Financial elder fraud has become a common concern for senior citizens and those who care for them. Fraudulent financial schemes aimed at older Americans have drawn the attention of many U.S. crime-fighting organizations on both a local and national level. Responding to a suspicious phone call or email can have devastating effects. So just what is elder financial abuse and how can it be prevented?
What Is Elder Fraud?
Elder fraud refers to the illegal schemes targeting an older demographic of Americans. Senior citizens are often singled out because criminals think that seniors have amassed significant financial resources in their retirement savings accounts.
In 2019, the FBI concluded a year-long effort to prosecute criminals targeting senior citizens.1 These crimes were estimated to have caused over $700 million in losses. Over the last seven years, the U.S. Senate's Special Committee on Aging has held 25 hearings to examine issues related to elder fraud.2 Efforts are focused on gaining an understanding of the types of schemes currently circulating, so that corrective action can be taken, and future crimes prevented.
Common Types of Elder Fraud
Elder fraud is a broad term, encompassing more than the online schemes perpetrated through spam emails. According to the U.S. Senate Special Committee on Aging, the most commonly reported types of elder fraud in 2019 were Social Security Office impersonation scams, sweepstakes schemes and unsolicited phone calls where fraudsters pose as callers from a legitimate business or government agency.3
Crimes against senior citizens sometimes are also committed by individuals who know the victim personally – caretakers, relatives or a trusted advisor.
Reporting Suspected Cases of Fraud
If you or someone you know has been targeted through an elder fraud or elder abuse scheme, it is imperative to report the suspicious activity. If someone knocks at your door posing as a utility worker or attempts to gain access into your home, call your local law enforcement agency.
There are also larger government organizations that manage the tracking and reporting of crimes against the elderly. The U.S. Department of Justice provides an online elder abuse road map that gathers information through a series of online questions and suggests resources to assist potential victims.4 If you believe your personal information has been compromised, you may also want to check out the resources available at the Federal Trade Commission's identity theft online resource.5
How to Help Avoid Becoming a Victim of Elder Financial Abuse
Once you're aware of how these schemes work, you're better equipped to help avoid becoming a victim of fraud. Everyone, not just older Americans, should understand the importance of protecting their personal information. Learn to recognize some of the signs of a fraudulent request for information, such as:
Unknown callers requesting bank account information or your Social Security number.
The use of intimidation tactics by a caretaker or advisor in order to pressure you into giving them your personal information.
An email that looks legitimate and may even include a company brand or logo, but the source is a non-company email address.
The false promise of a sweepstakes or lottery reward that will be delivered only after you pay the fraudster a certain sum of money.
How to Help Prevent Scams Against the Elderly
Taking steps to protect your assets will also help you avoid the devastating effects of scams that target the elderly. Here are some preventative actions you can take:
Monitor your financial accounts by setting up alerts through your bank and credit card company to flag suspicious activity.
Review your credit report for unusual activity and close out inactive accounts to reduce financial exposure.
Limit the access others may have to your financial and investment accounts.
How to Help Guard Against Theft from Your Home
While the elderly can be vulnerable to home theft, anyone can be targeted by would-be thieves who are looking to help themselves to the personal property of others. One way to help safeguard yourself and your home property against potential loss from theft is by documenting your belongings and protecting them with appropriate insurance. Here are a couple of suggestions:
Conduct a home inventory to account for all items in your home and review it periodically to make sure it's up to date.
Review your insurance coverage. A strong homeowners insurance policy that covers your most valuable possessions will help to limit your overall financial loss from theft.
Consider additional coverage for jewelry and other high-value items through an endorsement to your homeowners policy or a personal articles floater policy.
In cases where money, jewelry or other items are taken from your home, notify your local police department. You should also contact your insurance carrier to ask about reporting a theft claim under your homeowners insurance. Note that money and other items may have limited coverage.
This content is brought to you by Travelers. AMAC members receive special discounts and competitive rates on auto and home insurance from Travelers.
To learn more about how you can save on Home, Renters and Auto Insurance, check out this special offer for AMAC members from Travelers or call a licensed insurance representative at 1-800-349-9151.
Sources