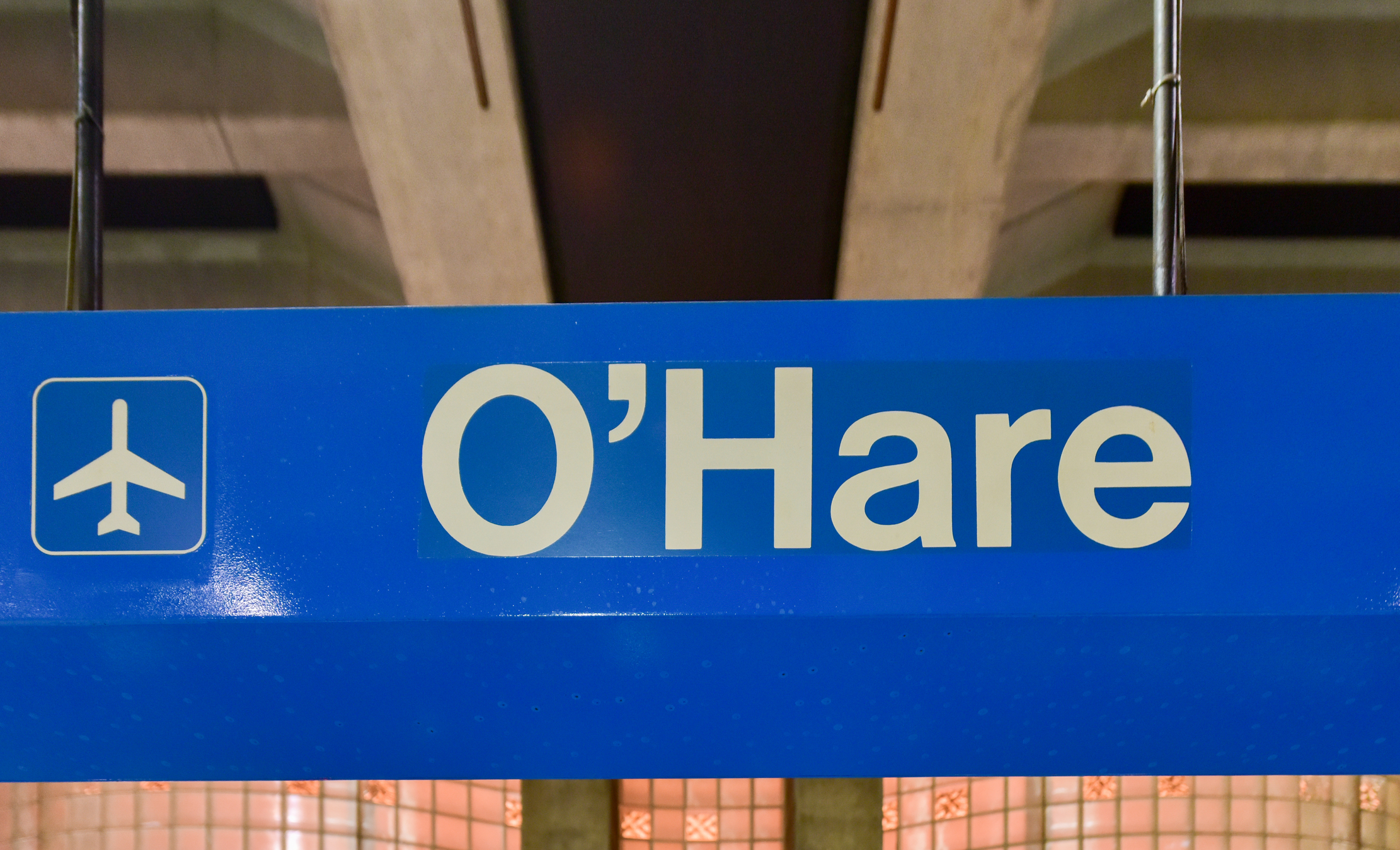 It's kind of funny sometimes how things are connected. There is a statue and a restored aircraft in one of the world's busiest airports—Chicago's O'Hare Airport—commemorating its namesake, WW II hero and Congressional Medal of Honor winner Eddie "Butch" O'Hare. If you happen to find yourself there with a bit of free time, take a moment to check it out. You can find it in the concourse between Terminals 1 & 2, and if you're lucky to find any airport officials close by, ask them to share with you the full story behind the O'Hare name and Chicago history.
You see, O'Hare International Airport was originally named Orchard Field Airport when it was constructed in the early 1940s to serve as the base for Douglas Company's (later McDonnell Douglas) C-54 military transport manufacturing facilities, taking the name from a nearby farming community called Orchard Place. In September 1949, though, this bustling airport—by then one of the busiest airfields in the world—was renamed O'Hare International Airport to memorialize the heroic WW II feats of one of Chicago's  sons…Lt. Cmdr. Edward Henry "Butch" O'Hare.
Butch O'Hare served as a naval aviator for the U.S. Navy during WW II, and earned the distinction of being the Navy's Congressional Medal of Honor winner, earning the medal for his actions on February 20, 1942. In what military records term "one of the most daring, if not the most daring, single action in the history of combat aviation," O'Hare single-handedly mounted a defensive attack on an enemy formation intent on bombing his aircraft carrier—Lexington—and was able to repel the assault in which he "repeatedly attacked this enemy formation, at close range in the face of intense combined machinegun and cannon fire." In November 1945, Lt. Cmdr. O'Hare lost his life when his fighter plane was shot down in action near the South Pacific's Gilbert Islands.
O'Hare's gallantry in 1942 saved his aircraft carrier and no doubt many lives, but it was not the only honor he received. He also earned the Navy Cross and the Distinguished Flying Cross with one gold star, making him one of Chicago's most decorated combat veterans and clearly one of the city's most distinguished citizens. When the City of Chicago moved four years later to commemorate this war hero's feats by renaming Orchard Field Airport, the other side of this connection to the name O'Hare came to light.
Lt. Cmdr. Butch O'Hare was the son of ill-famed Chicago gangster affiliate Edgar "Easy Eddie" O'Hare. Easy Eddie has been documented as a confidant of Al Capone, and was reputed to have strong and illicit mob connections in and around the "Windy City." In fact, some historical accounts of Easy Eddie's role in Chicago's underworld label him a partner with Capone in unethical and unscrupulous dealings during the City's gangster-ridden heydays, this despite his being a member of the professional legal community sworn to uphold the law. Easy Eddie eventually became an informant for federal prosecutors and was instrumental in Capone's conviction on tax evasion charges, and was assassinated in a hail of gunfire in Chicago in 1939 (some historical accounts label O'Hare's murder as direct retribution for his role in Capone's incarceration).
In the theme of "what goes around comes around," the end of Easy Eddie O'Hare's infamous life can be understood as a casualty of the career he led. But the connection to war hero Lt. Cmdr. Butch O'Hare has caused some historians to conclude that Easy Eddie's participation in Al Capone's conviction was in some way a gesture designed to assign at least some credibility to the O'Hare name. Other historians dispute this, speculating that Easy Eddie knew Capone's fall was inevitable and simply wanting to protect his own interests.
Either way, the legacy of the O'Hare name is destined to remain an enduring part of Chicago's history, both good and bad!  
Photo credit – ID 62714976 © Demerzel21 | Dreamstime.com