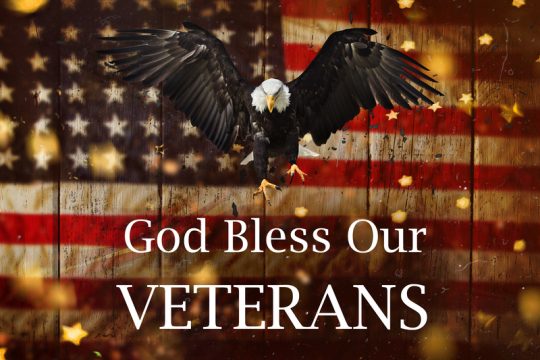 Recognizing the patriotism of those who have served in the military–preserving and defending our way of life–is a year-round duty shared by all citizens. But each November 11, this duty comes into national focus with the observance of Veterans Day, a federal holiday set aside for all of us to stand united in respect for those who have defended our freedoms.
Veterans Day gives us an opportunity to express sincere appreciation to our nearly 20 million living Veterans, and to remember those no longer with us. It really is a day of celebration and reflection on the lives of our military heroes, but it's also a day that calls attention to the serious fact that more than 6,000 Veterans commit suicide each year. In fact, the defense news site Military.com reports that in the 2008-2017 decade, the number of Veterans committing suicide topped 60,000, exceeding the total number of soldiers who lost their lives in the Vietnam War.
Without question, the rate of suicide among Veterans is viewed as a national emergency. The AMAC Foundation, working in partnership with the U.S. Department of Veterans Affairs, is pleased to have the opportunity to help call attention to this issue.
ENTER PREVENTS
The need for a concerted national effort to reverse the Veteran suicide trend became more and more evident in recent years, leading to President Trump's March 5, 2019 Executive Order 13861 establishing a three-year effort known as the President's Roadmap to Empower Veterans and End a National Tragedy of Suicide (PREVENTS). As reported by the Veterans Administration,
"PREVENTS created an inter-agency Task Force to lead the development and implementation of a national, comprehensive roadmap to change how our nation treats mental health and understands suicide prevention. The PREVENTS objective is to change the culture around mental health and prevent suicide — among not just Veterans but all Americans.
Executive Order 13861: President's Roadmap to Empower Veterans and End a National Tragedy of Suicide (PREVENTS), is a call to action to amplify and accelerate the progress in addressing the Veteran suicide epidemic in our nation. While there have been other efforts to address suicide prevention, this is a cabinet-level, inter-agency effort charged with developing the first federally coordinated national public health strategy to address suicide."[1]
PREVENTS has a single mission: to end a national tragedy of suicide. With this clear purpose in focus, the initiative focuses on research, strategies, and recommendations to inform both the public and private sectors in their efforts. The overall initiative is overseen by the PREVENTS Office, led by Executive Director Dr. Barbara Van Dahlen, and comprised of federal employees with the direct job responsibility to oversee and support the development, implementation, and evaluation of PREVENTS. In carrying out the overall mission, this Office will work side-by-side with partners from state, local, territorial, and tribal governments — as well as private and nonprofit entities — to provide our nation's Veterans, Service members, and all Americans with the resources they need.

REACHING OUT
This month, the PREVENTS Office is launching its Moments to REACH campaign, a program designed to inspire people from all across our Nation to REACH by sharing a story about a time they REACHED to provide support for a loved one or when they REACHED to find help for themselves. Moments to REACH is a multimedia opportunity for the general public to play a key role in achieving the PREVENTS mission by sharing personal stories about support they've either provided or sought while dealing with the suicide issue and its many facets. Moments to Reach is am=n important part of the PEVENTS toolkit, and you can learn more about the program and the opportunities for you to participate on the Reach.gov website.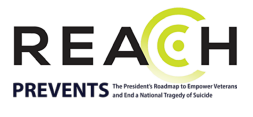 ---
[1] https://www.va.gov/PREVENTS/EO-13861.asp
Notice: The links provided above connect readers to the full content of the posted material. The URLs (internet addresses) for these links are valid on the posted date; socialsecurityreport.org cannot guarantee the duration of the links' validity. Also, the opinions expressed in these postings are the viewpoints of the original source and are not explicitly endorsed by AMAC Foundation, Inc.; or AmacFoundation.org.