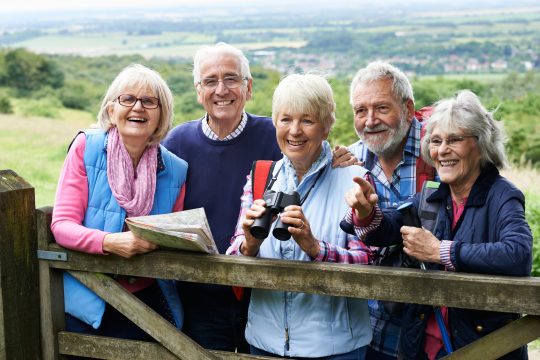 It's still early in the year, but many folks are actively looking ahead to where they'll be vacationing this year. Perhaps a cruise to the Caribbean, maybe a European vacation, possibly a steamboat cruise on a major river, perchance a laid back week or two at a beach resort…the opportunities seem endless. But beware…the scammers, thieves, and crooks are out on the airwaves in full force dead set on taking advantage of your plans and devising ways to bilk you out of your heard-earned cash and ruin your peaceful vacation dream.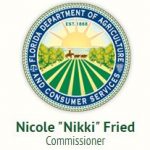 As the old proverb goes, to be forewarned is to be forearmed, and although it's an idiom that's been around for centuries, it applies universally in this time of cyber crime and rampant consumer abuse. Here, courtesy of Commissioner Nicole "Nikki" Fried and the Florida Department of Agriculture and Consumer Services, is some helpful information that can serve as guides to steer yourself clear of the pitfalls that face many travelers these days. Their advice covers two main categories: the use of lodging broker sites, a fairly common phishing scam called "Front Desk Scam," and a general alert pertaining to scammers making unsolicited approaches that typically sound too good to be true (and usually are!)
Here's the advice, again courtesy of the Florida Department of Agriculture and Consumer Services:
Using a Lodging Broker Site?
Services like Airbnb, HomeAway, FlipKey, and Vrbo offer consumers an alternative to the traditional hotel experience. In most cases, these companies act as brokers for private property owners, who offer lodging, homestays, or tourism experiences. Many travelers have utilized these services and had wonderful travel experiences. However, despite the best efforts to police the online sites, the potential for scams is real. Since an informed consumer is the best defense against fraud, here are a few things consumers should do when making reservations.
Verify the host. Check the host's profile to insure they have provided a genuine government ID and that they have maintained an overall high rating from guests. Consider running a reverse image search on the host's profile picture if one is available.
Reverse image search the property's photo. Scammers will often swipe photos of properties from other sites and set up fake profiles. Be wary if you find the same property listed on different sites with different contact information for the hosts.
Check the reviews. If a listing has few or no reviews, check to see if the host has reviews for other listings. You can also ask for referrals from past tenants and even the cleaning crew.
Verify the description of the location is accurate. Once you have the physical address for the listing, do a little research to verify the area, local attractions, and amenities are as listed in the description. Try using Google Street View to view the location and its surrounding area.
Know the cancellation policy. If a host must cancel a reservation, guests are usually notified and provided a refund or an account credit. Scan the listing for cancellation alerts, which should appear whenever a host cancels a booking. Some scams involve the host notifying the guest that the property has become unavailable and asking the guest to cancel the reservation. If the guest cancels as requested, they may be subject to the cancellation policy and probably will not receive a refund.
Don't book via private email or pay directly to the host. Don't communicate with the host outside of the booking services direct messaging system, especially regarding payment. Legitimate hosts should never ask potential guests to take their business off the official site. Customer support will rely on messages sent between you and your host through their system to help resolve any issues. You may lose some of the protections offered by the booking service if you go outside their system.
Book travel on a credit card. Never wire transfer money to pay for your reservation. Credit card companies often provide travel insurance or issue a chargeback in the event you are a victim of fraud. Verify that your credit card company offers these protections.
Be wary of phony links and phishing. There may be legitimate reasons for a host to contact you via email. Be careful about providing additional identifying information and be cautious about clicking on any links. Scammers may try to steal your information or money by sending you to a website that only looks like the legitimate booking service's site.
Take photos and video of a property when you arrive and when you leave. This may help prove any issues experienced at check in or refute any claims of damage while you were a guest.
When searching for lodging or booking your reservation, remember, as in most things, if it sounds too good to be true, it probably is. Every potential guest should conduct a little research on their potential rental. A few simple checks may be all that stands between you and becoming a victim of fraud.
---
Front Desk Scams
Travelers should be aware of a phishing scam called "Front Desk Scam" that targets hotel and motel guests.
The thieves call a hotel room from an untraceable number, pretending to be a front desk employee. They will tell you that there seems to be a problem with your credit card information, and they need to verify all your information again or obtain an alternate method of payment. Since the calls usually take place in the middle of the night when most people are sleeping, the thieves will have stolen your information and accessed your accounts before you realize what has happened.
If the hotel you are staying in has a problem with your credit card information, they will explain the situation to you at check-in. Should there be a problem, they will ask for another method of payment right then.
Here are a few tips to keep in mind when staying in a hotel or motel:
Make all payments face-to-face.
Always book your hotel with a credit card instead of a debit card. Many credit cards have fraud protection.
Don't share your location on social media.
Never give information over the phone if you receive a call in your hotel.
Go directly to the front desk if you receive a call about a problem with your credit card.
---
Know the Signs of a Travel Scam
Scammers may call or use mail, texts, faxes or ads promising free or low-cost vacations. In reality, those vacation offers may end up charging poorly disclosed fees or may be fake, plain and simple. Here are some tell-tell signs that a travel offer or prize might be a scam:
You "won a free vacation" — but you have to pay some fees first. A legitimate company won't ask you to pay for a prize. Any company trying to sell you on a "free" vacation will probably want something from you — taxes and fees, attendance at mandatory timeshare presentations, even pressure to buy "extras" or "add-ons" for the vacation, etc. Find out what your costs are before you agree to anything.
The prize company wants your credit card number. Especially if they say it's to "verify" your identity or your prize, don't give it to them.
They cold-call, cold-text, or email you out of the blue. Before you do business with any company you don't know, call the Attorney General and local consumer protection agencies in the company's home state to check on complaints; then, search online by entering the company name and the word "complaints" or "scam" and read what other people are saying.
They don't — or can't — give you specifics. They promise a stay at a "five-star" resort or a cruise on a "luxury" ship. The more vague the promises, the less likely they'll be true. Ask for specifics, and get them in writing. Check out the resort's address; look for photos of the ship.
You're pressured to sign up for a travel club for great deals on future vacations. The pressure to sign up or miss out is a signal to walk away. Travel clubs often have high membership fees and limited choice of destinations or travel dates.
You get a robocall about it. Robocalls from companies trying to sell you something are almost always illegal if you haven't given the company written permission to call you. That's true even if you haven't signed up for the national Do Not Call Registry.
Notice: The links provided above connect readers to the full content of the referenced websites. The URLs (internet addresses) for these links are valid on the posted date; AmacFoundation.org cannot guarantee the duration of the links' validity. Also, the opinions expressed in these postings are the viewpoints of the original source and are not explicitly endorsed by the AMAC Foundation, Inc.