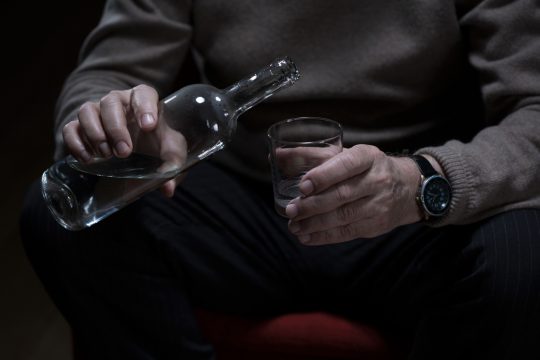 By: Carol Galbicsek, alcoholrehabguide.org
When you're struggling with an alcohol use disorder (AUD), you may feel as though there's no end in sight, but you don't have to suffer alone. There are many treatment options available today that will help you recover from alcoholism and get back to living a healthy and fulfilling life.
Various factors such as your medical history, support system and personal motivation can all play a role in the success of your recovery. Treatment should be supervised by a team of medical specialists at a rehab facility. Throughout the country, alcohol treatment centers are staffed with professionals who will guide you through each step of the recovery process – from detox to life after rehab. Think of them as your 24/7 support system who are there to celebrate your successes and work with you through any challenges.
Remember though, overcoming alcoholism is a process. Less than half of individuals relapse after achieving one year of sobriety. That number reduces to less than 15 percent who relapse after five years of sobriety. For the greatest chance of long-term sobriety after completing an inpatient or outpatient program, you should participate in local support groups and continue with counseling. Treating alcoholism is an investment in your future. It will not only make a huge difference in your life, but also the lives of those around you such as family members and friends.
Take the first step in recovery. Contact a dedicated treatment provider today to learn more about alcoholism treatment facilities nearby.
Continue reading the full "Alcohol Rehab Guide" here…
Notice: The links provided above connect readers to the full content of the posted articles. The URL (internet addresses) for these links are valid on the posted date; AmacFoundation.org cannot guarantee the duration of the links' validity. Also, the opinions expressed in these postings are the viewpoints of the original source and are not explicitly endorsed by AMAC, Inc. or the AMAC Foundation, Inc.