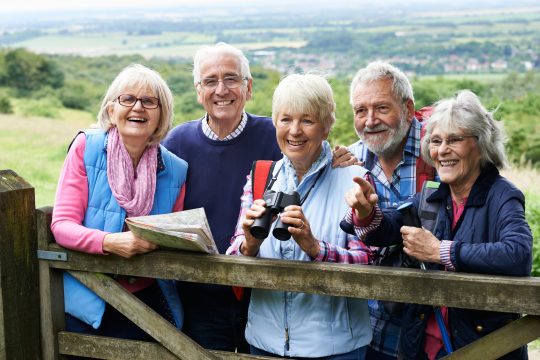 If you're age 65 or over, you are probably well aware that you aren't alone. In fact, you are a member of a rapidly growing segment of the U.S. population–a segment that at year-end 2015 had grown to include roughly 47.8 million people, or nearly 15% of the total population in this country. According to the Department of Health and Human Services' Administration on Aging (AoA), "(t)he number of older Americans increased by 11.1 million or 30% since 2005, compared to an increase of 5.7% for the under-65 population."  This demographic shift is significant, and it foreshadows a number of major areas where policy issues will arise, including the rising demands on our Social Security and Medicare resources, the implications of caregiving needs to be faced by families, and the continuing growth in job opportunities needed for workers in the 65+ category.
In its publication titled "A Profile of Older Americans: 2016" the AoA provides a comprehensive review of the statistical side of our aging population, and discusses what many of these trends portend for the future. If you're into examining the numbers, this report is a great tool to help understand the shifting landscape affecting long-term policy matters in the U.S. You can access the report via the AoA's website.
Notice: The link provided above connects readers to the full content of the posted article. The URL (internet address) for this link is valid on the posted date; amacfoundation.org.org cannot guarantee the duration of the link's validity. Also, the opinions expressed in these postings are the viewpoints of the original source and are not explicitly endorsed by AMAC, Inc. or the AMAC Foundation, Inc.