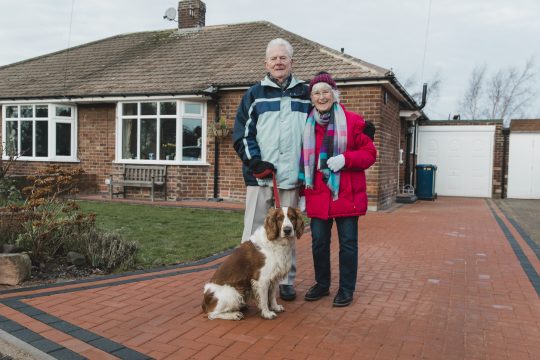 For a long time, locations in Florida dominated the charts of best places to retire in the U.S. Besides warm weather and sandy beaches, the homes are affordable.
Financial factors, like the cost of homes, are still significant determiners of preferred retirement locations in America. However, the COVID-19 pandemic brought about new dynamics. Factors such as quality of healthcare, vaccination rates, population density, and opportunities for outdoor recreation are influencing decisions.
As a service to AMAC Foundation readers, our friend Holly Klammer of MemoryCareFacilities.net combed the data and prepared a list of seven of the best places to retire in the U.S in 2022. Check out the list compiled by Holly and her associates and consider it while searching for your ideal retirement destination. We know it's not an easy decision, so gathering as much informative data as you can should help you make the best choice for you! (The list is in no particular order, by the way.)
.
Franklin, Tennessee
We all know Franklin's regular festivals and open-air parades like the Main Street Festival in Spring and the Fourth of July parade in Summer. Although the pandemic disrupted these traditions, there is more to explore and enjoy in this city.
Franklin is rich in history and culture, and it was a key site in the American Civil War. The town has several galleries, antique shops, and restored Victorian buildings. The town is home to several golf clubs, plenty of museums, and other historical sites. For those in the post-work life stage, the town is only a 30-minutes drive from Nashville. With more than 200 days of sunshine every year, you'll have plenty of opportunities to savor the epic town.
Lower Merion, Pennsylvania
Lower Merion is yet another historic town offering more than 12 nationally recognized historical landmarks in three unique districts. It is also just a short drive from sites rich in American independence histories like the Liberty Bell, Independence Hall, and the famous steps from "Rocky" (Philadelphia museum) in Philadelphia. Lower Merion also teems with culture and outdoor activities. You can explore more than 200 museums and 350 theaters within a 15-mile radius.
The Center for Positive Aging in Lower Merion (PALM) provides free medical screenings, an on-site nurse, and fitness instruction for residents aged 55 and above.
Salem, New Hampshire
From a small interstate town to a bustling metropolis, Salem, New Hampshire is one of the best places for retirees to find community. The location has several world-class golf courses where residents can hit the links. It is home to world-famous America's Stonehenge, a maze of rocks and stone that dates back 4000 years and has disputed origins. Salem also hosts several outdoor events like the famous classical music concerts by the New Hampshire Philharmonic orchestra. Salem Town Forest offers hiking and biking trails and is home to Canobie State Park, a 100-year old amusement park.
Eagle, Idaho
Although Eagle is one of the fastest-growing communities in the Treasure Valley, it still has that small-town feel. The homes may seem a bit pricey. But another look at the appreciation rate will convince you it is worth every dollar. Home values actually leaped 42.3% in 2020.
The town has a vibrant community, and you can spend your days at the Eagle Island State Park – a massive 545-acre park full of nature trails, fishing spots, and safe swimming areas.
If you prefer the indoors, you can enjoy meals, bingo nights, live performances, and more at the senior center.
Teaneck, New Jersey
If you love the look and feel of pre-colonial America, Teaneck New Jersey is the place to retire. The high ridge that runs north and south along Queen Anne Road has trails and campsites of the Lenape Indians.
The area has plenty of art and culture, and you can savor Teaneck finest in the art galleries, music halls, parks, and pottery studios. For seniors, the Teaneck is a great spot. The community center has a dedicated zone for seniors. It offers fitness classes, educational courses, a game room with billiards, ping pong, an on-site nurse to provide health consultations and do blood pressure checks, and many more.
Columbia, Maryland
Although Columbia, Maryland is a planned suburban town, it does not lack spontaneous activities you can indulge in all year round. Columbia has three lakes, 80 miles of trails, and a nature center that will keep you occupied and refreshed. If you are more of a people person, the town has several art galleries, its orchestra and several community centers (six of which are exclusively for residents aged 50 and older), hosts a list of year-round events, like regular trivia and bingo nights,
Saratosa, Florida
The white sandy beaches and supportive social and community make Saratosa, Florida perfect for retirees. Sarasota is also the cultural capital of West Central Florida, and it is home to the world-famous Ringling Museum of Art. You will find several excellent performing arts companies and a vibrant community of artists. But the magnet for retirees is affordable housing costs and a friendly tax regime. Florida does not impose a state income tax – a big plus for retirees who intend to continue working part-time.
The best places to retire in the USA, a final word
To put together the above list of retirement locations, we considered various factors in population and demographics, as well as wellbeing factors from the sharecare wellbeing index. COVID vaccination rates provided by the Mayo Clinic also influence retiree decisions – seniors prefer areas with higher vaccination rates.
Are you looking for a place to retire? Make sure to do some research and also read up on whether you are prepared and able to live alone. But don't make the decision alone. Reach out to reputable organizations that deal with seniors for help to find the best places to retire in the USA.
Notice: The links provided above connect readers to the full content of the referenced information. The URLs (internet addresses) for these links are valid on the posted date; AmacFoundation.org cannot guarantee the duration of the links' validity. Also, the opinions expressed in these postings are the viewpoints of the original source and are not explicitly endorsed by AMAC, Inc. or the AMAC Foundation, Inc. Providing linkage to external websites does not constitute endorsement of products or services advertised thereon.