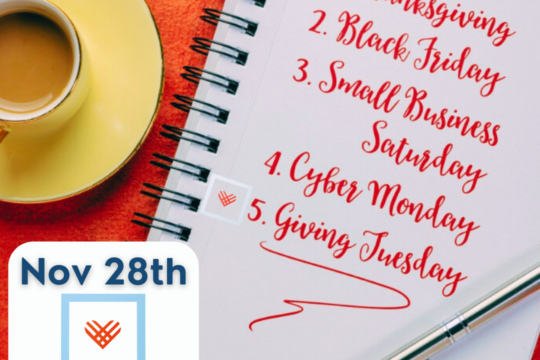 As the 2023 Thanksgiving rush is on, the AMAC Foundation team leads off by thanking their donors for thinking of them. You are what keeps us going! We are grateful this Thanksgiving for you!
Gratitude & Follow Through
Thanksgiving is a time of reflection, accounting for the blessings in our lives, big and small.
John F. Kennedy stated, "As we express our gratitude, we must never forget that the highest appreciation is not to utter words, but to live by them."
Here at AMAC Foundation, we do live by them. Every day AMAC Foundation receive inquiries from America's Seniors and Veterans. From needing resources, to asking for guidance on Social Security matters – our team is dedicated to serving them.
The Social Security Advisory Service connects with over 50 people per week – on some weeks it is over 125. Also, we assist Veterans and their families by providing searchable resources, articles, and networking through the Foundation Veteran Outreach Program (FVOP).
Of course, we cannot do all this without your help!
Meaning Of Thanksgiving
Thanksgiving is a time of gathering to celebrate the harvest and in the hustle and bustle of life is easy to forget to stop and be thankful. Although one day per year probably doesn't suffice, participating in the celebration of giving thanks is meaningful and rewarding. Being rated year after year as the busiest time for travel, it is a beautiful tradition to get together with loved ones and simple be present.
Giving Season
Thanksgiving is the kick off holiday for the giving season, when the height of shopping begins for the upcoming holidays. How satisfying to think that we as a country start our celebration being grateful!!
But, when we say the Thanksgiving rush is on, we mean it! As the kick off holiday, life only seems to get busier and move faster once dinner and dessert are done.
Swiftly, we move into Black Friday – sales, deals, chaos! Next up, is Small Business Saturday. This is a special Saturday shopping spree dedicated to supporting local businesses. These are usually the mom and pop stores, the family businesses of America. Many of these business have been around for decades, while others are new. Both hoping to be passed down to younger generations.
The Sunday after Thanksgiving is (or should be) a day of rest! Phew, a break! But, just when you thought it was slowing down, get ready to go again with Cyber Monday – some of the biggest online shopping deals of the year.
---
With all of this attention on rushing around for mere things,
how can any of this be rewarding or show gratitude?
Well, that is why this busy holiday season kick off winds down with Giving Tuesday. Although GivingTuesday occurs every Tuesday following Thanksgiving since 2012, this year it falls on Tuesday, November 28th.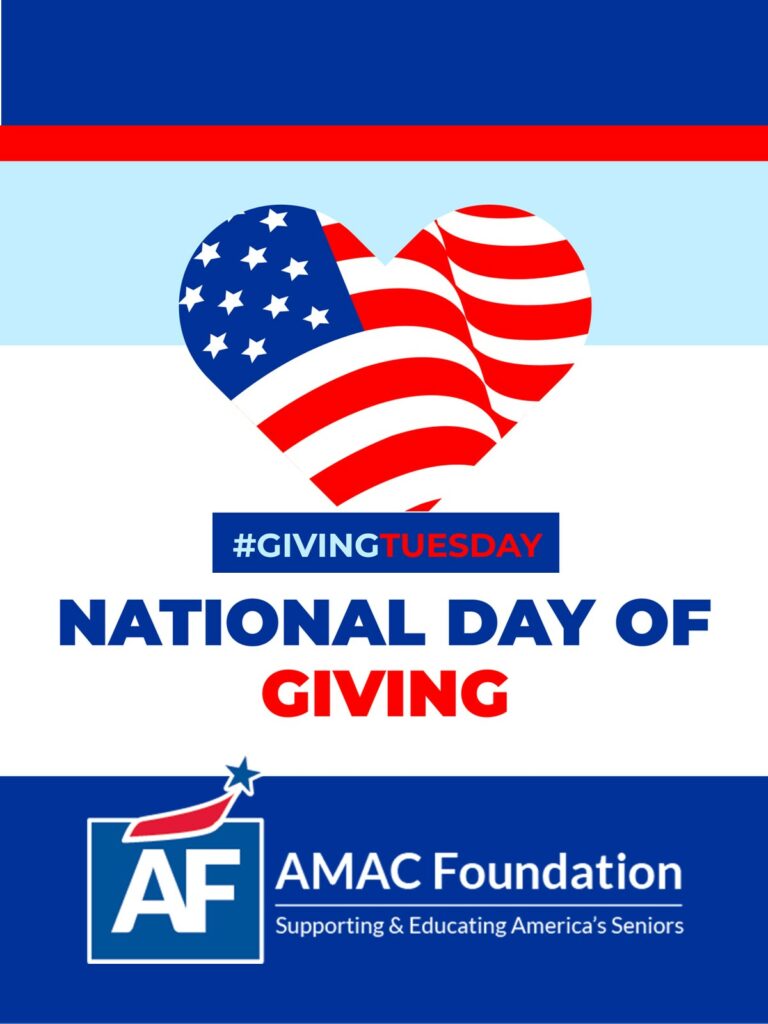 We need donors like you – and we appreciate you!
When you give back to the AMAC Foundation, you are:
Giving in honor of America's current and future Seniors– your family, friends, and neighbors – so we can provide the best-fit, individualized, free, Social Security guidance to America's current and future Seniors. Social Security is complex to understand and does more than just supplement retirement. Social Security can be there to protect only you and your family!
Giving in honor of the future of America's Seniors– your family, friends, and neighbors – so we can continue to tackle the pressing issues that affect America's Seniors every day.
Giving in honor of the future of America's Veterans– your family, friends, and neighbors, and maybe yourself – so we can continue to provide resources, networking, and assistance on the pressing issues that affect America's Veterans and their families every day.
---
In 2024, we want to continue to provide these valuable services, as well as expand and enhance them! Consider engaging in GivingTuesday this year, and give back to the AMAC Foundation by clicking the donate button below.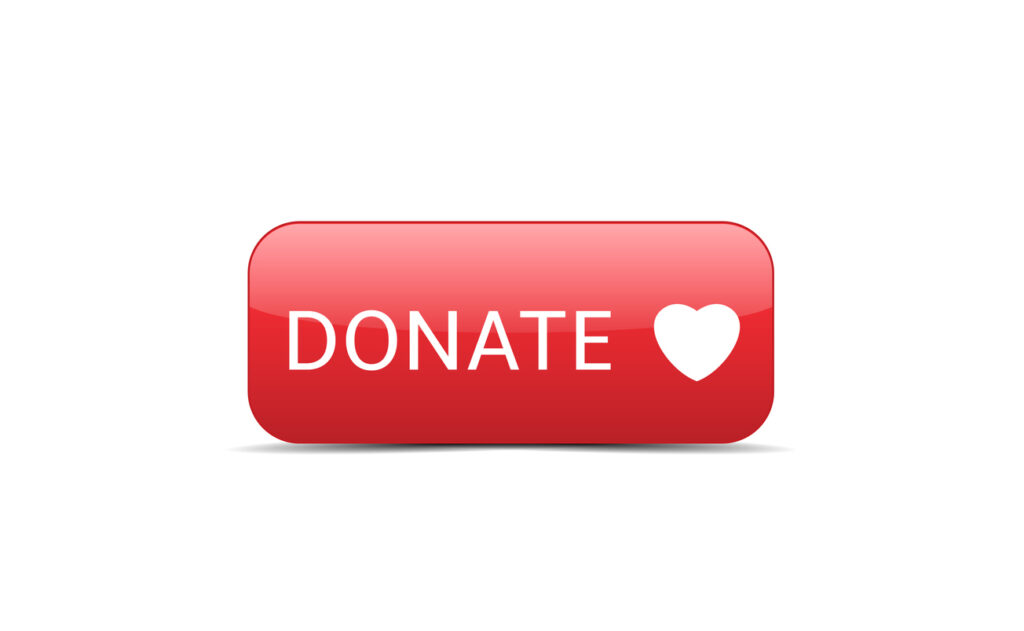 To donate by check, mail to: AMAC Foundation, 312 Teague Trail, Lady Lake, FL 32159
---
The AMAC Foundation – Registered 501(c)(3). EIN: 32-0312372
The AMAC Foundation is a 501(3)(c) non-profit organization, operating completely on financial contributions from the public. To learn more about the Foundation and the programs we provide, or to contribute to the Foundation's mission, visit our website: www.AmacFoundation.org.