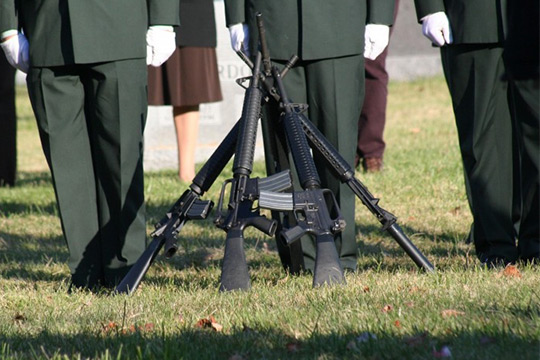 A few weeks ago, Reps. Julia Brownley (D-California) and Glenn Thompson (R-Pennsylvania) introduced into the 115th Congress H.R. 2123, also known as the Veterans E-Health & Telemedicine Support (VETS) Act of 2017. Short-titled the VETS Act of 2017, the proposed legislation would clear the way for Veterans Administration clinicians to treat veterans via telehealth technology, enabling long distance patient/clinician contact and care. Previously, clinicians were not permitted to take advantage of telehealth technology unless both the clinician and the patient were located in a federally-owned facility. Under the proposed legislation, Veterans would be able to receive medical care from virtually any location, most notably their own home.
Senators Joni Ernst (R-Iowa) and Mazie Hirono (D-Hawaii) have introduced a companion bill in the Senate with the same title. This statement from Senator Ernst's website provides a fairly complete context for these two bi-partisan legislative proposals:
Currently, VA may only perform at-home telehealth services when the patient and provider are located in the same state. Such requirements prevent veterans from seeking treatment from a provider in another state that may be closer to their home. In some cases, veterans also must travel great lengths to a federal facility instead of receiving telehealth services by camera or phone.
The VETS Act addresses these barriers by allowing qualified VA health professionals to operate across state lines and conduct telehealth services, including vital mental health care treatment, for veterans from the comfort and privacy of their own homes.
The VETS Act is endorsed by the American Legion, American Telemedicine Association, Coalition for Health IT Now, and Veterans of Foreign Wars.
VETS Act:
Allows VA health professionals to practice telemedicine across state lines if they are qualified and practice within the scope of their authorized federal duties.
Ensures the VA and Congress provide oversight of the VA's telehealth program by requiring the VA to measure program effectiveness.