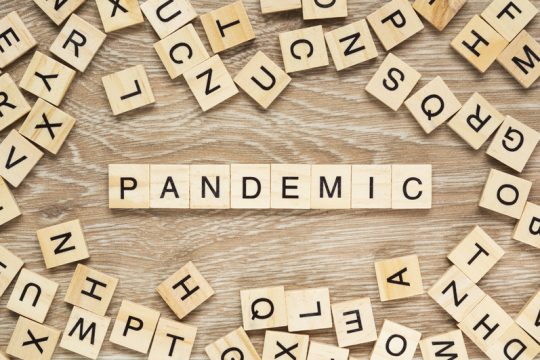 In these times of "social distancing," "sheltering in place," and general avoidance of contact with others, folks needing support and guidance in dealing with problems face an unprecedented challenge. In fact, a specific subset of society–those in need of help in dealing with the difficulties of substance abuse–are confronted with a huge obstacle brought about by the pandemic and its severe restrictions, namely the inability to easily find support and encouragement from peers and professionals.
But even though key mutual aid and fellowship organizations have necessarily suspended their face-to-face meetings and therapeutic discussion sessions during the pandemic, there are many online resources available to fill the gaps. Through our association with California-based Sunshine Behavioral Health, we are pleased to share a wealth of information describing these online resources and how to take advantage of the help they offer.
Sunshine Behavioral Health is accredited by the Joint Commission on the Accreditation of Healthcare Organizations (JCAHO) and LegitScript. Together, these two accreditations provide assurances that their services and resources been vetted and that their offerings and have been assessed to ensure a level of integrity for those who use them.
Helpful Information from Sunshine Behavioral Health
The attached document from Sunshine Behavioral Health provides an array of timely and helpful information about our nation's current state of affairs in the health crisis, including a definition of COVID-19 and continuing through a discussion of "social distancing" explaining why we have it, what the basic rules are, and how it applies to health care facilities. From there, the document takes a look at Telehealth and the concept's use in treating Substance Use Disorders, and then covers a variety of online groups designed to provide therapeutic assistance. The document concludes with an extensive list of website links offering additional information on support sources applicable to the pandemic.
The AMAC Foundation extends a note of thanks to the Sunshine Behavioral Health organization for sharing this information with us and our constituents.
Notice: The links provided above connect readers to the full content of the posted resources. The URLs (internet addresses) for these links are valid on the posted date; AMACFoundation.org cannot guarantee the duration of the links' validity. Also, the opinions expressed in these postings are the viewpoints of the original source and are not explicitly endorsed by the AMAC Foundation, Inc.