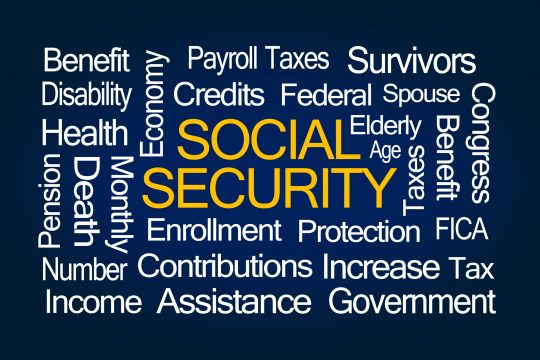 Social Security's progressively worsening financial picture is not news to many of us, especially to those depending on these benefits now and those expecting to rely on their earned benefit in the future. That's why many who pay close attention to the Social Security Trustees annual reports often focus on the portion of outgoing cash attributable to disability benefits: $143.7 billion in 2018. As part of this focus, a considerable amount of attention is usually focus on determining what the Social Security Administration (SSA) is doing to ensure that these disability payments (paid to more than 10 million recipients) are legitimate.
In its Fiscal Year 2020 Budget Overview, SSA pointed out that "Combatting fraud is an agency priority, and we take seriously our responsibility to prevent and detect fraud." The the Budget Overview contained a section explaining that the Administration, in FY 2019, is evaluating how social media could be used by disability adjudicators in assessing the consistency and supportability of evidence in a claimant's case file.
This use of Social Media to play a role in the decision-making process associated with the validity of disability claims might come as a surprise to some folks, but it shouldn't. After all, it is estimated that almost 70% of all adults maintain at least one Social Media account, uploading an estimated 350 million photos every day. So Social Security's use of Social Media as one of its tools in validating disability claims, since it brings into play what many refer to as a "highlights reel" of one's life. But it's controversial, especially since what appears in, say a Facebook post, appears often without context. As a result, the value of a post like that can be limited, and should only be a part of the overall validity evaluation process (and perhaps a small part, a that).
For more background on this subject, here are two articles worth taking a look at. The first is a brief video from an industry Social Security consultant that explains the approach being taken by SSA (access it here). The second a a link to the 2020 budget summary referenced above (access it here).
Notice: The links provided above connect readers to the full content of the referenced articles. The URL (internet address) for these links are valid on the posted date; socialsecurityreport.org cannot guarantee the duration of the links' validity. Also, the opinions expressed in these postings are the viewpoints of the original source and are not explicitly endorsed by AMAC, Inc.; the AMAC Foundation, Inc.; or socialsecurityreport.org.