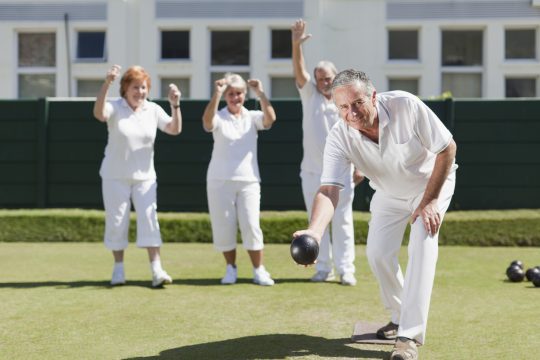 As our readers are aware, our simple mission here at the AMAC Foundation is to support and educate America's Seniors. With that mission top-of-mind, we are always on the lookout for information that allows us to do just that, and just this week I received a message from a teaching volunteer, Ms. Becca Jones, at Learning Haven that fits right in with what we strive to do.
In her message, Ms. Jones described Learning Haven's program to teach students about moral & social responsibility to our seniors and how we can keep seniors healthy mentally & physically. She went on to describe the efforts of a student–Jason–whose research produced a relevant link to an excellent article on the benefits of exercise programs for seniors, along with a variety of descriptions of many of the prominent sports-related activities for seniors.
So, at Ms. Jones' request, we're sharing this link with our readers. It fits well seasonally with the coming of Spring and the urge that so many of us have to get out there! Go ahead and check it out here…you'll find some fascinating information about sources of fun in the outdoors.
Notice: The links provided above connect readers to the full content of the referenced information. The URLs (internet addresses) for these links are valid on the posted date; AmacFoundation.org cannot guarantee the duration of the links' validity. Also, the opinions expressed in these postings are the viewpoints of the original source and are not explicitly endorsed by AMAC, Inc. or the AMAC Foundation, Inc. Providing linkage to external websites does not constitute endorsement of products or services advertised thereon.