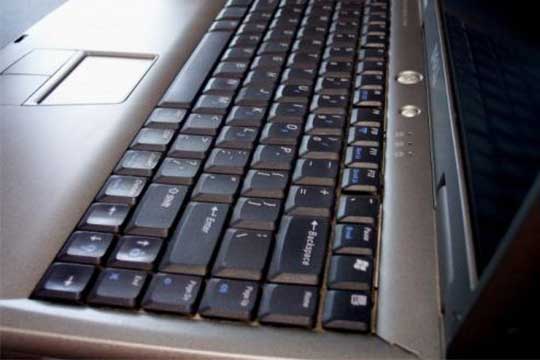 It's often referred to as the "age-related digital divide"–a concept that manifests itself in separation and loneliness for an aging segment of society unable to or unequipped to keep up with the world of computers, electronic communications, and the seemingly never-ending avalanche of new tools that impact life. Some of this avalanche is forced on us, like when we need to interact with a government service like Social Security or Medicare and we're confronted with the absolute requirement to use electronic messaging or have an electronic account, and sometimes it's suggested to us by family members who want to share information, photos, or videos. No matter how it occurs, the need to navigate the "digital divide" can present a challenge for seniors.
And it's a challenge that seniors are dealing with, as evidenced by a Pew Research Center study the portion of seniors venturing into the world of online access. It's now approaching the two-thirds level, with seniors using laptops, iPads, and even Smart Phones to have regular contact with the world around them. And this access rate is up from a mere 14% in 2000, giving rise to Pew's observation that "Younger, higher-income, and more highly educated seniors use the internet and broadband at rates approaching—or even exceeding—the general population…"
But it's not without some challenges, like physical limitations caused by arthritis, eyesight problems, etc., the skepticism that many older Americans have about the benefits of technology, and the difficulties of learning new things at an old age. Beyond that, though, it's clear that seniors also have somewhat of a fear of the unknown and an aversion to the risk of identity theft, extortion, and scams that can occur through technological avenues. There are many ways that seniors can mitigate their concerns in this latter area, including the AMAC Foundation's recurring seminar series on preventing and detecting elder fraud (the next edition of this series is scheduled for March 8, 2017.
If you're interested in learning more about how seniors are embracing technology–and managing the risks associated with it–here are a few articles you might want to check out:
Notice: The links provided above connect readers to the full content of the referenced articles. The URL (internet address) for these links are valid on the posted date; AmacFoundation.org cannot guarantee the duration of the link's validity. Also, the opinions expressed in these articles are the viewpoints of the original source and are not explicitly endorsed by AMAC, Inc. or the AMAC Foundation, Inc.