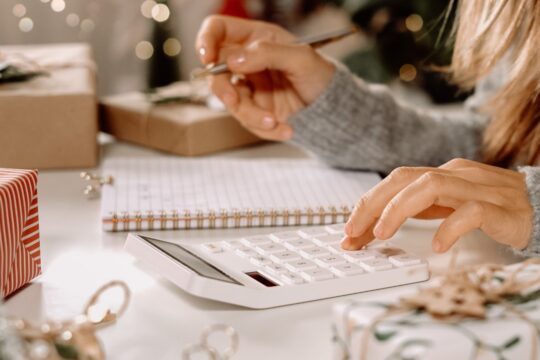 Even though Black Friday is known as one of the busiest shopping days of the year, an increase in seasonal shopping and spending is very common the week before Christmas. Since last minute shopping can put us over the spending limits, we are glad to have some info and tips from our guest post by Amanda Wilson.
Editor note: The following article has been provided to AMAC Foundation and our readers as a general public service by author, Amanda Wilson.
Budgeting Tips for the 2022 Holiday Season
Most people still need to set a limit for their Christmas spending. Much money is spent on presents, feasts, decorations, and trips during this time of year.
However, Christmas falls at the end of the year, so you'll need to be extra careful with your spending as we go closer to the new year. The good news is that there are realistic budgeting tips that apply to everyone, and we'll go over them in this article.
Is it Expensive to Celebrate Christmas?
According to Gallup, 37% of adults in the United States anticipate spending $1,000 or more. Nearly a third expect to spend between $250 and $999, while almost one-fifth will spend less than $250.
To meet the cost of Christmas, a significant number of people have plans to borrow money, even those with poor credit scores. Holiday loans, in fact, are the easiest type of loan to get with bad credit.
But if getting a loan isn't an option for you, here are some suggestions to help you stay within your budget this holiday season.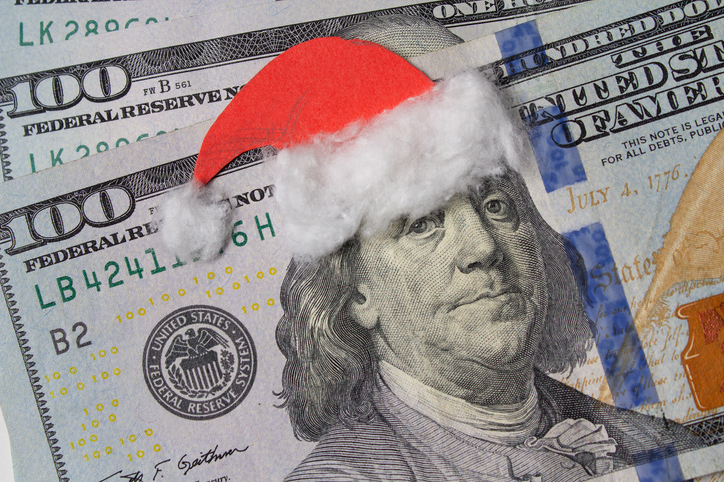 Make a List
Making a list of everyone you plan to buy presents for and how much you expect to spend on each individual will help you stick to your budget. It's possible that spending on immediate family and close friends will eat up most of your money, while acquaintances like neighbors and coworkers may cost less.
Be sure the sum is within your budgetary limits before proceeding. If it does not, you will need to adjust your calculations until you get a more realistic sum.
Due to the so-called "shopping momentum effect," consumers are more likely to go into debt around the holidays. So, to avoid giving in to impulse buys, shoppers should stick to their lists and step outside the store for a few minutes if they feel the need to do so.
Always Check the Prices
Holiday gift-giving may easily break the bank, even when you try to be frugal. Perhaps because people often get so immersed in their in-store purchases, they forget they may find the same things elsewhere.
When you shop online, it's much simpler to check the competition's prices. It's a painless method of saving money on possible presents, and you get the bonus of reading customer feedback.
If you're shopping for a present and find one that's too expensive, check your phone to see if you can find a better deal elsewhere.
Choose Discounted Items
Using coupons is a great method to save money on things you plan on buying, such as shipping costs or product prices. Simply searching for the store's name plus the word "coupons" should yield good results. Remember that certain stores may only have items for a short period of time, and not all stores will have them.
Make use of this strategy all year round, not only for holiday presents. You may also save some money on holiday food by using coupons in the newspaper.
Buy in Bulk
You can save money in the long run by purchasing in bulk, and you can be prepared for the future so that you won't have to pay full price for a grocery item.
In addition, if you buy a certain number of groceries at once, you can usually get a discount. The reduced cost of packaging allows some bulk goods to be sold at lower prices. Furthermore, you will save money on gas because you won't have to go shopping as frequently.
But before you walk into the store and buy in bulk, think about what you want to stock up on, if you have the space for it in your pantry or freezer, and then write a detailed list of the goods you intend to buy in bulk.
Recycle
The Environmental Protection Agency estimates that 80% of Christmas garbage can be reused or recycled. Between Thanksgiving and New Year's Day, the average American family produces over 1,000 pounds more garbage than usual due to parties, decor, gift-giving, and trips.
Thrift store finds, previously enjoyed literature, and homemade presents inspired by your interests are all great ways to cut costs without sacrificing originality or thoughtfulness, and the receiver will much appreciate them. With your wrapping, you can get creative as well. Wrappers may be made from recycled materials such as newspapers or any used paper bags.
"It's not how much we give but how much love we put into giving."

–Mother Theresa
Prepare Homemade Presents
Craft supplies can add up, making handcrafted presents more expensive than store-bought alternatives. But there are still situations in which a homemade present is more cost-effective. Making your own candle, for instance, can save you money over buying one from the store.
Further, while "it's the sentiment that counts," it can be disheartening to find your present lying on a shelf. As a result, it's a good idea to give individualized presents, such as those crafted by hand.
Unique and heartfelt, handmade presents are always appreciated. It looks like you put some thought into it. Consider the person's favorite color or pattern preferences, like you truly gave thought to what will make them happy.
Conclusion
The mere mention of the holiday season prompts visions of frantic holiday shopping. In this time of rising inflation, however, a budget should be at the top of everyone's priorities. Spending less money over the holidays does not have to mean less time with family and friends. Buying a present for someone you care about may be a wonderful, uncomplicated experience if you set a budget and stick to it.
Article author, Amanda Wilson, is a 30 years old fitness and health writer with an eye for all things lifestyle. Amanda is always been in love with the idea of living life to the fullest, which you can see in her writing. She spends her days reading up on the latest research about health, exercise, and nutrition—and when she's not doing that, she's cooking something delicious or trying out new recipes. She also loves spending time outdoors—hiking, biking, skiing…you name it!
Notice: The links provided above connect readers to the full content of the referenced information. The URLs (internet addresses) for these links are valid on the posted date; AmacFoundation.org cannot guarantee the duration of the links' validity. Also, the opinions expressed in these postings are the viewpoints of the original source and are not explicitly endorsed by AMAC, Inc. or the AMAC Foundation, Inc. Providing linkage to external websites does not constitute endorsement of products or services advertised thereon.