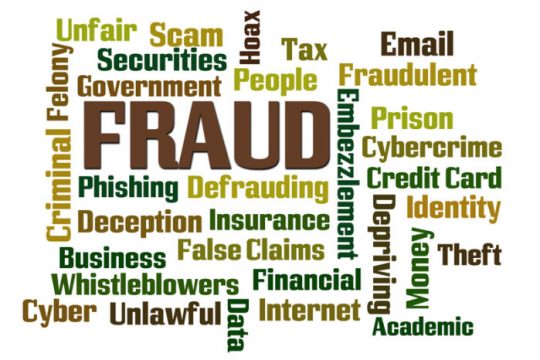 As part of its communication series on Elder Fraud, our Foundation presented a webinar covering a variety of ways that Seniors can protect themselves from becoming fraud victims. Representatives of the Florida Attorney General's Office participated in that insightful webinar, and have made available for re-distribution to our readers a resource guide containing a wealth of valuable information for all of us. The Guide is introduced by Attorney General Moody, and can be accessed via the link following her remarks.
Letter from Attorney General Ashley Moody
Dear Fellow Floridian:
Florida is the third most populated state in the union with over 21 million residents calling Florida home. In
2018, a record breaking 126.1 million people visited the Sunshine State, setting a tourism record for the eighth
consecutive year. Unfortunately, Florida is also number one in cases of fraud. With so many people living and
visiting our great state, many of them senior citizens, it is imperative that we, as a state, do better in educating,
preventing, and attacking fraudsters and scam artists who prey on the vulnerable.

As your Attorney General, I am tasked with enforcing our state laws and making sure we go after those who
defraud and exploit our seniors. Within the first two months of taking office, I put together a team of experts
within the Attorney General's Office and agents statewide to focus on protecting our senior citizens from
fraud, scams, and exploitation. I am committed to providing our seniors with the information and tips they
need to help them avoid becoming victims.

My office, along with its federal, state, and local agency partners, all work hard to combat fraud, but you have
a role in this effort as well. You can help stop the con-artists before they strike by learning to recognize scams
for what they are. To assist you, my office has created this resource guide. We hope it helps you avoid potential
scams. We also hope it generates discussion among you and your family, friends, co-workers, and neighbors
about ways to guard against consumer fraud. Helping spread the word and educate those around you will
help us eliminate fraud and could help prevent someone you know from becoming a victim. This guide offers
information on identity theft, imposter scams, debt collection, fraudulent contractors and much more.

I hope you will find this guide a helpful resource. I encourage you to contact my office at 1-866-9-NO-SCAM
(1-866-966-7226) or online at www.MyFloridaLegal.com if you have any questions about this guide or if you
have been the victim of unfair or deceptive business practices.
We are here to serve you.
All my best,
Ashley Moody
Access the Guide by clicking here…