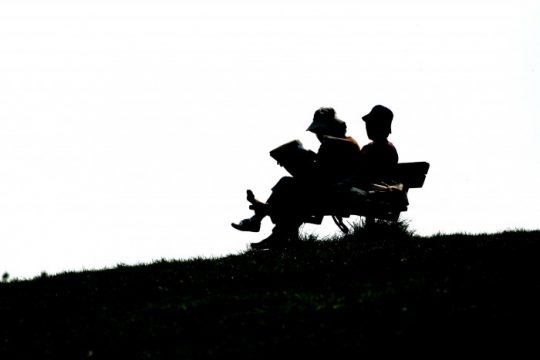 This quote from American Academy of Neurology puts a pretty fine point on the subject of this post: "More frequent cognitive activity across the life span has an association with slower late-life cognitive decline …." Said another way (and using a definition from Merriam-Webster), spending time "relating to, being, or involving conscious intellectual activity (such as thinking, reasoning, or remembering)" can have a marked impact on how one ages. And as we age, and as our ability to undertake physical activities begins to slow down, what better way to engage in thinking, reasoning, or remembering than to read a book, or a magazine, or a newspaper…or anything that can help keep your brain active.
Reading and the mental stimulation it provides have been found by many researchers to produce a variety of benefits, ranging from better sleep to relief from many sources of stress in everyday life. Reading is a source of education about the world around you or about specific topics of interest to you, and reading a good book can be a great source of entertainment. And here's a big one…reading can have a profound impact on one's vocabulary, something that can in turn improve your social interaction.
Having been an adjunct instructor at the college level, I can also tell you that reading good writing produces good writing. Absorbing the word choices, sentence structure, and paragraphing techniques of great writers, and becoming familiar with great writing styles and storytelling approaches, causes these attributes to become ingrained in one's mind and to end up as reflexes when it comes time to put pen to paper (or finger to keyboard). When teaching adults, I typically encourage them to read to their children, and support their interest in reading from an early age. And if you're a grandparent, there is no doubt in my mind that reading to grandkids is one of the most rewarding facets of the time you spend with them.
But back to the senior mind and what reading can do for it. Check out this article that appeared in the January 31 edition of AMAC's daily Top Stories website section … it describes sitting down with a book as "superfood for your brain." And for even more thoughts on the benefits of reading, take a look at this post by the Campbell County (Kentucky) Public Library titled "10 BENEFITS OF READING BOOKS."
If you've had great experiences reading, especially to children or grandchildren, I'd love to hear about them! Drop me a note at [email protected]…maybe your thoughts will be the subject of a future entry on this page!
Notice: The links provided above connect readers to the full content of the posted articles. The URL (internet address) for these links are valid on the posted date; socialsecurityreport.org cannot guarantee the duration of the links' validity. Also, the opinions expressed in these postings are the viewpoints of the original source and are not explicitly endorsed by AMAC, Inc.; the AMAC Foundation, Inc.; or AmacFoundation.org.