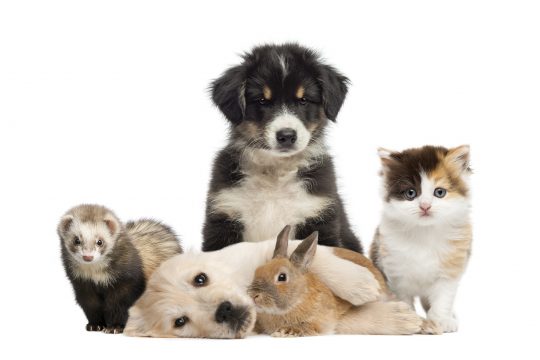 For most of this year, we've been negotiating the peculiar–some would say bizarre–facets of this thing known as the COVID-19 pandemic. It began with six-foot social distancing, graduated quickly to sheltering in place, then to a push to "flatten the curve," and from there to a full-blown lockdown that dramatically altered our everyday lives. Along the way, we've observed the impact of widespread coronavirus testing and watched the numbers go up and down, all the while dealing with the ever-changing edicts on face coverings. So much of what we've faced this year is the product of the unknowns accompanying this virus, and all of us have been trying to understand what's happening, why it's happening, and where the tunnel ends. It's stressful!
Those of us who live with pets have been able to mitigate alleviate at least some of the stress by turning to our pets. They're part of the family, after all, and the need to care for them gives us a point of focus that at times can distract us–in a good way–from what's happening in the outside world. This distraction helps lessen some of the anxieties, especially for housebound seniors and folks who live alone. That's a good thing, certainly, but it's something that can generate an unexpected and hard-to-detect problem–the transfer of stress and anxiety to the very source of comfort we turn to.
An article appearing recently on FoxNews.com by Chris Ciaccia opened with this summary assessment:
"The coronavirus pandemic isn't just affecting the mental health of humans — it could negatively impact pets as well, according to one expert. Veterinarian Dr. Chad Dodd said pets could begin to take on their owners' anxiety as the shutdown around the globe continues for the foreseeable future, British news agency SWNS reports."
The article develops the thought that pet owners being in the presence of their animals creates a "new normal" (and I detest that trending phrase!) for them as well, and it's something that animals and humans alike need to adjust to. While the article covers some of the benefits of this bonding situation, it also discusses some hazards, particularly resulting from feeding pattern changes and inattention when owners are concentrating on work-at-home duties.
Left unsaid in the article, though, and I think this is another substantial concern, is the question of what happens when the "new normal" returns to the "old normal?" This could result in an abrupt return to the pre-pandemic isolation many pets lived with, especially in families where both owners work outside the home. No real solutions, just something to be aware of.
The Comfort of a Pet
As I mentioned in the title line for this article, pets can be a source of comfort as we live through the consequences of a pandemic. These comforts can take the form of companionship, a motivator to get you out of the house on those early morning walks (when you'd be inclined to just sit), or even a partner in conversation–yes, most people, I believe, regularly carry on a dialog with their pets. I know my wife and I converse frequently with our two West Highland Terriers, and I'm convinced they actually follow much of the conversation!
But what if you don't have a pet that can bring you this comfort? CNBC reporter Sarah Whitten, in a post on cnbc.com, notes that "Americans looking for comfort during the lockdown have opened their homes to new pets and foster animals, but rescues are having a hard time meeting demand." Her article addresses the challenges of adding a pet to the family during the pandemic, and covers many of the issues those providing pets for adoption are juggling. It's an unusual time, but people seeking to realize the benefit of pet ownership are overcoming the obstacles, and the level of U.S. households owning a pet has now reached nearly 70%.
Adding a Pet
Our friends at AgingCare.com recently posted an article by author, speaker, columnist, and eldercare consultant Carol Bradley Bursack that offers some valuable guidance to folks considering addition of a pet to their family structure. Her article discusses the key factors that need to be addressed as part of the decision-making process, from breed selection to pet personality and assessing the cost of responsible pet ownership.
Click here to read the full article.https://www.agingcare.com/articles/pick-a-pet-for-senior-172923.htm
The article, " How to Pick a Pet for a Senior Citizen " by Ms. Bursack originally appeared on AgingCare.com.
AgingCare.com is an online resource that connects family caregivers, shares informative articles, provides answers and support through an interactive Caregiver Forum, and offers search capabilities for senior living options for elderly loved ones.