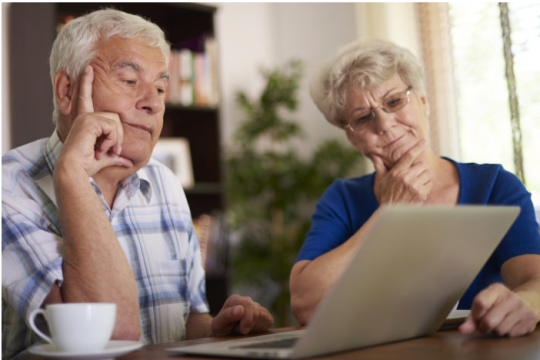 Health and wellness information for older adults from the National Institutes of Health.
Did you know there's a vast library of resources tailored specifically for folks age 60 and over, complete with nearly 150 documents and reports containing detailed information on common ailments, services that seniors need, and a host of preventive measures seniors can use to ward off many common problems. In addition to links to other sites providing extended details and additional resources, the library offers access to dozens of informative videos designed to answer many of the questions seniors have, including preventive and diagnostic tools vital to seniors. The videos are supplemented in many instances with a transcript that can be printed and saved for future reference.
To show you the quality of the material available from this site, here's a direct link to one of the documents on a topic of widespread significance…strokes, the warning signs of the fourth leading cause of death in the United States, and the importance of immediate detection and treatment.  A companion series of three videos on this critical subject can also be viewed here to give you a feel for the website's depth and quality.
This welcoming message from Richard J. Hodes, M.D. and Director, National Institute on Aging, summarizes the intent of the NIH Senior Health material: "This website will open the valuable resources of the NIH to great numbers of people over 60 who use the Internet to learn more about their health and aging." Donald A.B. Lindberg, M.D. (Former Director (1984-2015), National Library of Medicine) also adds this comment describing the website's objective: "Good information is the best medicine for older adults. NIHSeniorHealth can help seniors find answers to their medical questions from the comfort of their own homes thanks to this new and innovative online resource and the Internet."