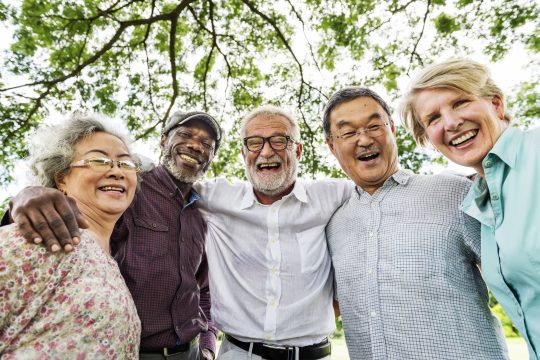 "Social distancing," "sheltering in place," "flattening the curve," "lockdown," "Great American Takeout," "curbside pick-up," "drive-through testing," and on and on… it seems we've begun a wholesale rewrite of our day-to-day conversational basics. These are clearly unprecedented times, and while Americans tread water waiting for a break in the upward trend of COVID-19's frightening statistical march, there's no question that the ability to adapt to a rapidly changing world has become a key survival skill.
Sure, we're on a "wartime footing," as President Trump has pointed out, but it doesn't necessarily mean that common courtesies and everyday pleasantries need to be sacrificed as we "hunker down." What's refreshing to me is that even though the occasional price-gouging report surfaces or the indiscriminate case of profiteering might raise its head, we're seeing a steady shift to cordiality at the neighborhood level (at least in the area where I live).
I was pleasantly surprised when a neighbor took the initiative to suggest that our block (I live in a retirement community) start "an evening walk" and that folks set up in their driveways to chat with walkers as they pass by. The result has been a pleasant change from the bunker mentality, and my wife and I have had enjoyable chats and catch-up conversations with folks who we've only been waving to for the past few weeks. And all of us have been carefully observing the six-foot separation rule!
We will get through this, and someday down the road we'll be looking back and reflecting whimsically on a situation most of us could not have envisioned just a month or two ago. But the trick, for now, is to stay positive and make the best of a difficult set of circumstances, offering help wherever we can, and keeping a watchful eye on the horizon for more positive signs.
And on that note, I just saw a post by Dividend Investing Weekly titled "Spring Equinox: Will the Season's Longer Days, Stronger Sunlight, Warmer Air Help Kill Coronavirus?" It was linked to an article posted by www.northjersey.com noting that "Increased sunlight and warmer temperatures have been shown to disrupt the transmission of some viruses." Although the science to link this definitively to a potential for positive COVID-19 results is not yet there, it can be viewed as at least one sign of encouragement among the negative headlines that seem to dominate the news these days.
So, on behalf of the AMAC Foundation staff, good luck and don't despair. Better days are ahead!