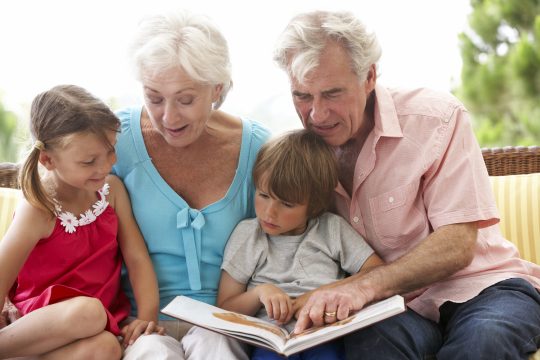 Mark this date on your calendar: September 9, 2018
Whether you are a grandparent or you have a grandparent, this is a date worth noting. It's the thirtieth anniversary of that special day on which we pause to celebrate or remember the parents of our parents…those who have held a special place in our lives. And unlike many "national" commemorative days (you know, like National Banana Split Day), National Grandparents Day has an official, presidential proclamation signed into law by President Jimmy Carter in 1978.
So, how is this great day celebrated? Well, there's often gift-giving and card-sending (an estimated four million greeting cards are mailed on Grandparents Day, according to timeanddate.com) and many school-age grandchildren invite their grandparents to join them at school, where they can be showcased. An invitation to dinner, either dining in or going out, is another way to commemorate the day. Where geography is an issue, the simple phone call represents a meaningful connection on the special day.
It is customary for each president to annually issue a proclamation designating the first Sunday in September after Labor Day as National Grandparents Day and, of course, the "forget-me-not" carries the designation of the official Grandparents Day flower. There's even an official song to recognize this important day…"A Song for Grandma and Grandpa."
Learn more about National Grandparents Day at these websiyes:
https://en.wikipedia.org/wiki/National_Grandparents_Day
https://www.timeanddate.com/holidays/us/national-grandparents-day
http://www.legacyproject.org/guides/gpdhistory.html
Notice: The links provided above connect readers to the referenced sites The URL (internet addresses) for these links are valid on the posted date; socialsecurityreport.org cannot guarantee the duration of the links' validity. Also, the information presented on these sites reflects the viewpoints of the original sources and are not explicitly endorsed by the AMAC Foundation, Inc.