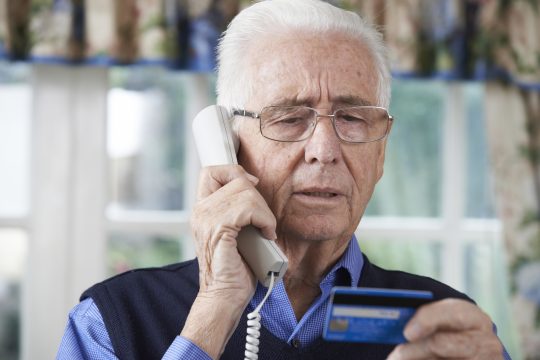 (Source: Florida Department of Agriculture and Consumer Services, July eNewsletter)
This article appeared in the July edition of the Florida Department of Agriculture and Consumer Services, and represents a common-sense approach to protecting yourself if you are invited to participate in a "mystery shopper" activity. The marketing literature is appealing, so much so that scammers use the concept as an approach to perpetrate a fraud that can harm unsuspecting seniors. Like so much in life, the age-old proverb "If it's too good to be true, it probably isn't" holds sway in this area. And here's another slogan: "To be Forewarned is to be Forearmed," and the good folks that produce this eNewsletter are helping us to be forewarned!
Here's the actual article:
Businesses may use "mystery shopping" as a research tool to determine online and in-store shopping trends to improve customer experiences.
Mystery shoppers are generally consumers who are contracted by a research firm to make a particular purchase in a store or restaurant and then report on the quality of the goods purchased, the services provided and the shopping experience as a whole. Consumers should be cautious of certain scams that target those interested in becoming a mystery shopper:
Be wary of unexpected checks in the mail. Scammers may ask you to deposit an unexpected check, withdraw cash from your personal account, and then wire that money back to them. Once a wire transaction is compete, it is nearly impossible to retrieve those funds.
Never pay to become a mystery shopper. Scammers have created websites where you can "register" as a mystery shopper, but they require you to pay a fee for a certification program, a directory of mystery shopping companies, or a guarantee of a mystery shopping job.
Be cautious of any jobs that offer "too good to be true" rewards or cash payments.
Be wary of unsolicited email offers if you did not sign up to receive them from a legitimate research firm.
Do your homework. Scammers often spoof popular mystery shopping company names. Research and contact companies directly through the Mystery Shopping Professionals Association website to verify the program.
Notice: The  opinions expressed in this posting reflects the viewpoints of the original source and are not explicitly endorsed by AMAC, Inc. or the AMAC Foundation, Inc.