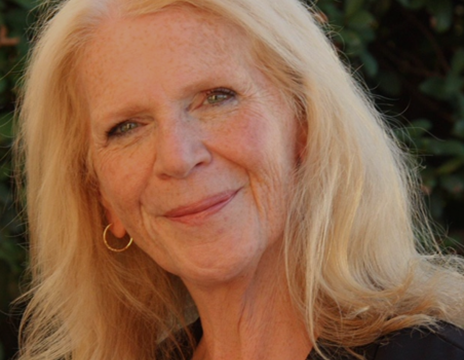 I will be an Elder Orphan (or perhaps a "Solo Ager") someday, so I'd better start planning for it. What is an "elder orphan"? Elder orphans are those older people without a spouse (widow or widower) or children (none living) on whom they can depend. As I prepare to retire in a few years, I not only need to plan for a solo retirement but to move through my later years without the safety net of a spouse or children who will step up to provide practical, physical, and emotional support during this phase of my life.
But my situation is certainly not unique. Statistically, about 25% of adults 65 years old can be defined as potential Elder Orphans; that statistic, however, does not tell the full story. We know that by 2034, people who are 65 or older will outnumber people under 18 for the first time in history,[1] and with the growing number of Elder Orphans comes a wave of seniors without family support during the aging process. As an example of what this means, Anthony Sahlender, an executive associate at the Maryland Department of Aging, says elder orphans are a growing concern, especially "when people don't have the ability to make medical decisions."[2] Equally important, Elder Orphans find themselves without family available to offer care during sickness or in carrying out day-to-day tasks, like bill paying, shopping, light housekeeping, and so on.
So how do you go about making aging easier on yourself? One word: Planning. You will need to have plans for your financial future, your healthcare, and your living arrangements. For example, one worrisome area for many seniors is appointing someone with Power of Attorney, both financial and medical. This should be done as part of your advanced directive planning, and considering America's high rate of elder abuse, it is critical to appoint the correct person(s) for these roles.
Where you will live is the next major step in your planning process. Of course, most of us want to age at home, but most houses are not equipped for this. Some simple home improvements, like grab bars in the bathroom, sturdy handrails at the front and back doors, improved or automatic lights, levers versus doorknobs, and removal of rugs that might become a tripping hazard, can help overcome this obstacle. These types of retrofits can be accomplished by hiring a home modification professional or local handyman to make your home more age-friendly.
And then there's the issue of actually living unaccompanied. Should you get a roommate or two? Or rent out a portion of your house? Or maybe move to a planned community where you can at first live independently and then as time passes, take advantage of on-site care if needed?
Transportation should also be a large part of your aging plan. There will come a time when you will no longer be able to drive yourself to the grocery store or doctor appointments, so you must consider other transportation options. And there are quite a few of these, many of them becoming commonplace via the COVID-19 pandemic, like meal delivery, grocery delivery, and concierge options. Most major supermarkets have a shopping and delivery service available, sometimes free and sometimes for a small fee. If you get tired of cooking, services like Grubhub, DoorDash, and Uber Eats, for example, deliver food from your favorite restaurant. If you need to go to doctor appointments there is always a taxi, public transportation, or Uber to get you there.
Socialization is another part of a successful aging plan. Just because you are alone does not mean you need to be lonely. It's essential to stay connected with friends, and the nurturing of friendships—new and pre-existing—is critical to avoid potential isolation. Building new relationships can be difficult in later years, but here are some suggestions to explore – literally: become a tour guide, take (or teach) a class, travel, volunteer, etc.; There are many more opportunities these days to get out there and make friends.
One final word…you may not be able to avoid the circumstances that come with aging alone, but being an elder orphan does not need to be a negative segment of your life. There is much more support available today for elder orphans than ever before, thanks to society's recognition of this life phase as being prevalent and since the "graying of America" is universally acknowledged as a demographic reality. There are more people than ever before dealing with the phenomenon of aging alone…you will not be going it alone.
Eileen Cook is a key member of the AMAC Foundation staff, serving as Chief Healthcare Research Analyst and Health Care Industry subject matter expert. In addition, she is Managing Content Editor and Contributing Content Editor of company websites on Healthcare, Social Security and other areas of interest to the elderly. She is an accredited Social Security Advisor for the Foundation.
---
[1] https://www.census.gov/content/dam/Census/library/publications/2020/demo/p25-1144.pdf
[2] https://www.seniorcarepartnersmi.org/elder-orphans-changing-their-world-this-holiday-season