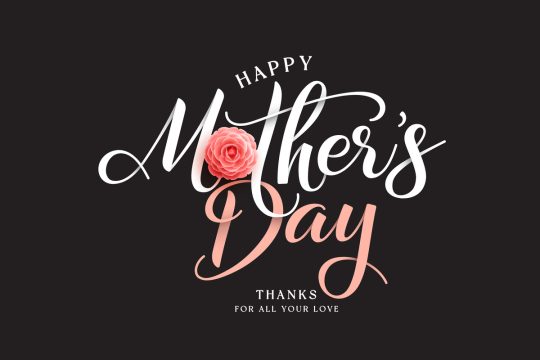 The AMAC Foundation staff extends a sincere and heartfelt wish for a Happy Mother's Day to the many, many wonderful mothers in our community! Our hope is that you realize peace, joy, and contentment during this day of celebration, and that the coming year brings you goodwill and promise as we look forward to whatever lies ahead.
This year, I'd like to share a personal perspective on how Mother's Day is commemorated in my family. My wife and I have a beautiful daughter and we've been blessed with two beautiful granddaughters. As life would have it, our daughter and one of our granddaughters live about a thousand miles from us, so we aren't able to enjoy frequent get-togethers with them (our second granddaughter lives a mere 18 miles away from us, so we see her often). Each year, just a few weeks after Mother's Day and the end of the school year, a "Girls' Trip" takes place, with all four of the girls taking off on a road trip of sorts. Last year's event featured a visit to Asheville, North Carolina touring the Blue Ridge Parkway area and, of course, a full-day tour of the Biltmore Estate. This year's trip will take in the mansions and attractions of the New England states, ending with a stopover in Lititz, Pennsylvania where my daughter and her family settled nearly 25 years ago.
This "Girls' Trip" is actually a continuation of something my wife and my daughter started back when she was in college and continued through the years to encompass destinations like a tour of Kentucky horse farm country, enrollment in the Disney Institute's ornamental horticulture program, and even a cruise to the Bahamas. The actual destinations are not the key point in this tradition…the opportunity for close time together is. And now, with the inclusion of the granddaughters, it has become a multi-generational way to remain connected and build memories for a lifetime.
The "Girls' Trip" has become a major part of our annual lives…something all four of the "girls" eagerly anticipate. In many ways, it's an extension of the Mother's Day season, at least for us! The event has the effect of extending Morther's Day well beyond that one day in May, since the planning is actually a year-round process!