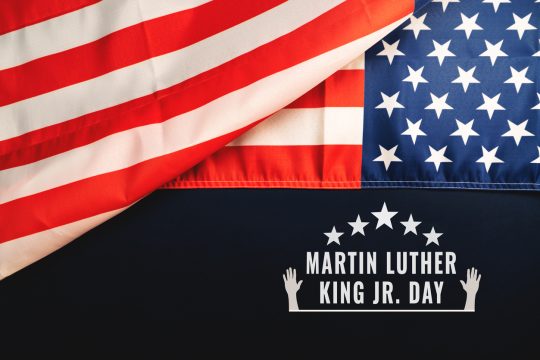 Today is the anniversary of the birth of Martin Luther King, Jr. More than that, it's the day that America pauses to focus on the work of this Baptist minister universally recognized as the most prominent voice in early civil rights movements.
Born Michael King Jr. on January 15, 1929, in Atlanta, Georgia, he went on to build a legacy of nonviolent activism in dealing with racial injustice, achieving broad recognition from countless sources during his brief lifetime. Among the honors bestowed on him are the Nobel Peace Prize, the American Liberties Medallion, the Spingarn Medal, the Margaret Sanger Award, to name just a few. He was designated a fellow of the American Academy of Arts and Sciences. and was awarded honorary degrees by at least fifty colleges and universities in recognition of his work.
Martin Luther King, Jr. was posthumously awarded the Presidential Medal of Freedom in 1977 by President Jimmy Carter. During the ceremony, President Carter offered the following character summation:
"Martin Luther King, Jr., was the conscience of his generation. He gazed upon the great wall of segregation and saw that the power of love could bring it down. From the pain and exhaustion of his fight to fulfill the promises of our founding fathers for our humblest citizens, he wrung his eloquent statement of his dream for America. He made our nation stronger because he made it better. His dream sustains us yet." (Source: https://www.presidency.ucsb.edu)
So, as you reflect on where we are as a nation in 2021, take a moment to reflect also on the legacy of Dr. King. On behalf of the AMAC Foundation, we wish you peace and tranquility today, and in the months and years ahead.