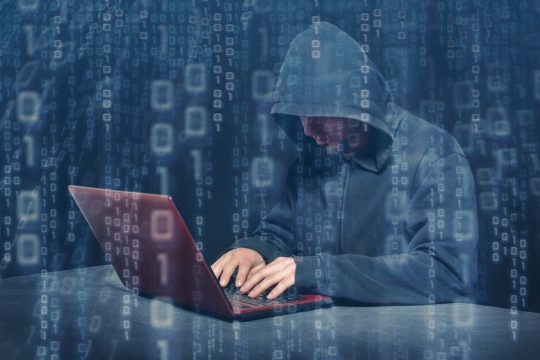 For most of us, the COVID-19 pandemic has radically changed the way we go about daily living. And one of the most broadly altered areas is the way we communicate and interact with the "outside world." In fact, that very term— "outside world"—has taken on a new meaning when it comes to staying in touch with friends, family, colleagues, and coworkers. Experiencing the "lockdown" phenomenon caught many of us by complete surprise, and forced us to quickly cozy up to technologies like webcams and phonecams and a quickly evolving spate of software like FaceTime and Zoom as we hunkered down in the safety of our homes.
As an understatement, you could say that the abrupt shift to using online communication was unsettling for many. In fact, it's likely that the use of built-in laptop cameras or attached webcams was a first-time experience for a lot of folks. As the technologists so often said, it was pretty much plug-and-play and oh, so easy to use. But therein lies the problem or, as many see it, the risk.
So, go ahead, they say… open the software and fire up the camera. Join the webinar crowd and take advantage of the "escape" from the COVID-imposed isolation. That's not a bad thing, I suppose, and it does open up opportunities for connecting with others in the same situation, and it does allow for resumption of collaboration with business colleagues, at least to some degree. But, again, back to that nagging concern: risk.
And while risk aversion is sometimes treated as an overblown concern, it's meaningful to note that several years ago, then-FBI Director James Comey cited the simple practice of putting a piece of tape over laptop webcams as " … a common sense one that most should take." In a 2016 article focused on Comey's webcam security practice, The Hill observed that "(t)he precaution is a common one among security advocates, given the relative ease of hacking laptop cameras."(1)
PixelPrivacy.com, a company dedicated to the production of online privacy guides to help people manage the risks they face in the often baffling world of cyberspace, puts the risk of this form of online communications in perspective with this comment: "Imagine that someone could be looking at you through your webcam right now. Isn't that a weird feeling? Awkward?" And then there's this quote from one of their newer guides—Webcam Security: How to Make Sure Nobody Spies on You—"Even the most talked-about business leader and Facebook CEO, Mark Zuckerberg, is taking webcam security precautions to protect his own privacy."
Without question, there is some degree of risk that all online users need to be aware of as they embrace visual communications across the information superhighway. That might be the bad news, but here's the good news…it can be managed, and fairly easily. For this reason, we've elected to work with PixelPrivacy.com to call your attention to steps you can take to protect yourself and your family from unwanted intruders.
Click here to view PixelPrivacy.com's Webcam Security guide…it will give you peace of mind!
Notice: The link provided above connects readers to the full content of the posted article. The URL (internet address) for this link is valid on the posted date; AmacFoundation.org cannot guarantee the duration of the link's validity. Also, the opinions expressed in these postings are the viewpoints of the original source and are not explicitly endorsed by AMAC, Inc. or the AMAC Foundation, Inc.
(1) https://thehill.com/policy/national-security/295933-fbi-director-cover-up-your-webcam