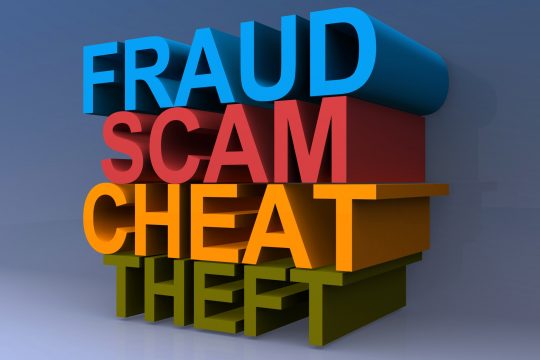 Protect Yourself from Becoming a Victim of Internet Scams
Over the last several years, the topic of internet scams and fraud gained speed.  That prompted many organizations and government committees to conduct studies and create resources that aim to look out for Americans, specifically our seniors.  We compiled information that can help you stay as safe as possible and hope you find this article informational. We may all always be targets, but there are many things we can do to reduce being scammed.
Scams in 2022
In September, Social Catfish released its State of Internet Scams 2022 information based off data from the FBI's Internet Crime Complaint Center and other resources. Their top takeaways showed the following.
"A Record $770 Million Lost to Social Media Scams"

Social Catfish
5 KEY FINDINGS FROM THE STATE OF INTERNET SCAMS 2022:
Money Lost to Online Scams Has Doubled Since COVID-19: A record $6.9 billion was lost in 2021, up from $3.5 billion in 2019 per the FBI IC3.  The amount lost has nearly doubled since the start of the global pandemic.
75% of Romance Scams Victims Are College Educated: There is a misconception victims must be unintelligent. However, 2,305 of the 3,074 victims polled (75%) have some college education and 13% earned graduate degrees.
Middle and Lower Class Americans Make up 84% of Romance Scam Victims:  The poll found 44% of romance scam victims make less than $100,000 and an additional 40% make less than $40,000 per year. In total, 84% earn less than $100,000.
Cryptocurrency Scams are Skyrocketing: Scammers hit the jackpotwith fake crypto investment scams. A record $1.6 billion was lost to Cryptocurrency scams in 2021, a nearly seven-fold increase from $246 million in 2020 per the FBI's IC3. Beware that scammers of all stripes often ask to be paid in crypto. Consider it a big red flag.
Shopping Scams
Shopping scams seem to take the cake, especially this time of the year.  Unfortunately, as holiday shoppers rush home with their treasures, those who took to social media and the internet can find themselves in a pickle.  From presents not showing up, companies overcharging, "click here" scams, recalled items sold through alternate websites, and stolen images (yes, they steal your images too!). While scammers increase their target audience and capabilities year after year, task forces are established and help you prevent becoming a victim.
Quick tips to avoid being a scam victim (courtesy of Social Catfish; Nadine @ Prism PR):
If you did not meet them in person, do not give them money or any personal information.
Use reverse search to verify people are who they say they are (use photos, emails, phone numbers, and addresses). 
Watch out for some typical stories and red flags. These may include poor grammar or not using video chat. It is common to hear they are in the military or work overseas. Often they ask to be paid in alternate ways (gift cards, cryptocurrency).
Create many passwords and use a password manager, so if one is compromised the other accounts are protected.
Resources
The following provide references, data, and tips on how to make this season one that is great and scam-less or at least less of a target!
Social Catfish – State of Internet Scams 2022
Florida Attorney General – 2022 Holiday Consumer Protection Guide
How to Protect Yourself: Online Security
We hope you've enjoyed this article. While you're here, we have a small favor to ask…
Support the AMAC Foundation. Our 501(c)(3) powers the AMAC Foundation's Social Security Advisory Services. This team of nationally accredited advisors offers on-time, on-the-mark guidance for those approaching or receiving Social Security – at no cost.
Notice: The links provided above connect readers to the full content of the referenced information. The URLs (internet addresses) for these links are valid on the posted date; AmacFoundation.org cannot guarantee the duration of the links' validity. Also, the opinions expressed in these postings are the viewpoints of the original source and are not explicitly endorsed by AMAC, Inc. or the AMAC Foundation, Inc. Providing linkage to external websites does not constitute endorsement of products or services advertised thereon.