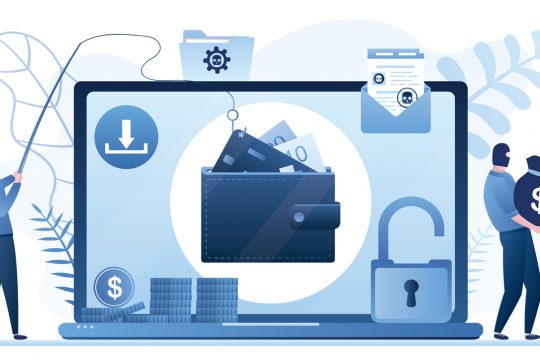 Today's post in the Elder Fraud series focuses on victim demographics, as reported in the FBI's Internet Crime Complaint Center (IC3) Annual Report, specifically the age groups targeted and the geographic distribution of the crime statistics. As you'll see, no group is immune, and no area of the country is spared by the criminals.
Every day throughout 2020, the FBI Internet Crime Complaint Center (IC3) logged well over 2,000 contacts concerning suspected internet-enabled fraud, up from 2019's level of 1,280 per day. As mentioned in yesterday's post, the higher volume is largely attributable to cyber criminals exploiting the COVID-19 pandemic…in fact, IC3 reported more than 28,500 pandemic-related complaints, illustrating the absolute depravity of the criminal element as they sought to take advantage of a struggling population.
As part of the criminals' exploitation of a distracted public, the FBI suggests that impersonation of government personnel using electronic channels to obtain personal information from unsuspecting or uninformed victims is one of the most prevalent problems. Using official-appearing messaging, the perpetrators pretend to represent a governmental agency, often couching the approach with threatening terminology. For example, the IC3 report includes this despicable scenario: "As the response to COVID-19 turned to vaccinations, scams emerged asking people to pay out of pocket to receive the vaccine, put their names on a vaccine waiting, or obtain early access. Fraudulent advertisements for vaccines popped up on social media platforms, or came via email, telephone calls, online, or from unsolicited/unknown sources."
Older Americans are a Frequent Target
The numbers tend to vary depending on the survey source and the time period used, but the impact is consistent…"Elderly individuals are more likely to be targeted by online financial fraud, and when they lose money, it's a higher amount than average, according to researchers" (this comment is an excerpt from a cnbc.com post highlighted the results of a study by The Aspen Institute Tech Policy Hub focused on technology use by seniors).
That may be somewhat of an understatement, and it's corroborated by statistics reported by IC3's 2020 Internet Crime Report. The IC3 report points out that for those complaint cases where a specific victim age could be determined, nearly a quarter (23%) of all cases involved victims age 60 or over, compared to less than 5% involving victims under age 20 and about 15% involving victims in their 20s.
While it's clear that older Americans are a popular target for scammers and fraudsters, let's look at why that target is so lucrative. First, older Americans often tend to be more trusting in their dealing with other, especially when the perpetrator has been schooled in the psychology of dealing with seniors and has perfected–through constant practice–an approach that instills confidence. A recent study by the Pew Research Center supports this theory, noting that less than 40% of those over age 65 felt "most people would try to take advantage of you if they got a chance" compared to 71% of those age 18-29.
Seniors are also targeted more frequently because they have more available financial resources, an unfortunate part of the equation because these very resources are their lifeline in retirement. Also, some studies note that seniors are often less likely to actively monitor the details of their financial picture and, further, are typically more reluctant to report fraud out of embarrassment, shame, or fear that their families may believe that they should no longer live alone.
Where are the Frauds Happening?
Within the continental United States, California ranks highest in terms of origin of fraud complaints, accounting for about 13% of reported cases where specific locations are defined. Florida is next in line, with 10% of the cases attributed to that state, while Texas (7%), New York (6%), and Illinois (4%) rounding out the top five. Surprisingly, the state of Arizona, with a substantial retiree population, is 14th in line with about 2% of the location-identifiable cases. The remaining 45 states, Puerto Rico, and the District of Columbia account for 60% of the total cases, with North Dakota the lowest at slightly over one-tenth of a percent.
The distribution of dollar losses pretty much follows this same pattern, with California tallying well over $600 million and Florida roughly $415 million.