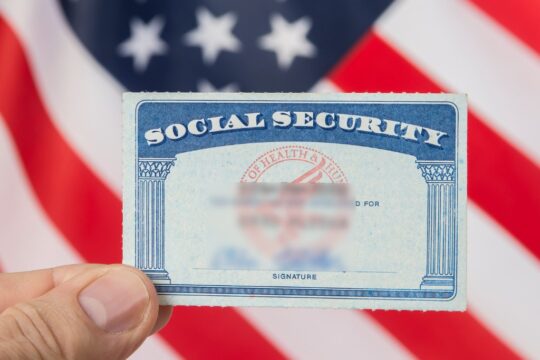 AMAC Foundation on the Social Security Administration (SSA) struggles leading to the need for the Foundation's free-to-the-public, Social Security Advisory Service (SSAS)
---
Have Social Security questions? Call or email us! 888-750-2622 or [email protected]
---
The Social Security Administration (SSA) has been a consistent and dependable fixture in many lives since it was created in 1950 to oversee our country's rapidly developing Social Security program. After successfully managing the program on behalf of its tens of millions of beneficiaries for most of its 80+-year history, SSA over the past decade has been struggling to meet the needs of a steadily—and rapidly—growing constituency. Customer service has suffered, as evidenced by extended processing time for claims, lengthened hold times for callers seeking answers to often simple questions, and cancellation and rescheduling of appointments over extended periods.
Customer Service
SSA's customer service problems have been developing for some time, with funding constraints leading to a 50% drop in hiring since 2010[1] and substantial turnover resulting from workers facing 'overwhelmingly large workloads" as the existing staff dealt with the swelling ranks of beneficiaries as America's population continued aging. Then, in 2020, the COVID pandemic and office closings that lasted more than two years led the agency to prioritize telephone access as the primary option for a frustrated public to interact with staff and field offices, only to see a series of technical issues causing disruptions[2] leading to lengthy hold times, unanswered calls, and dropped conversations.
In Times of Crisis
Amid the financial issues and pandemic-induced distractions, another subtle factor entered the picture, a rapid decline in bench strength within the SSA's ranks. Despite needing to serve the additional 10 million beneficiaries enrolled in the past decade, the agency's 2022 staffing level reached its lowest level in 25 years as overworked and stressed employees departed. In fact, the American Federation of Government Employees (AFGA) reports that SSA "is in the midst of the worst public service crisis in memory caused by historic levels of employee attrition due to uncompetitive pay and benefits, exceedingly low employee morale, and overwhelming workloads."[3] Compounding the problem is a loss of experience-based depth among incoming recruits facing a steep learning curve in order to respond effectively to complicated questions from the public, a situation often leading to incorrect answers being returned to already-frustrated callers.
Congress and Funding
For many years, SSA has faced challenges getting proper operational funding from Congress, and this appears to be worsening in the current economic climate facing the country. Despite the rapid growth in beneficiaries over the past decade, the agency's operating budget has fallen substantially since 2010,[4] and requested appropriations for the current were reduced in the current federal budget by about 5%. As noted in the annual Social Security Trustees Reports, SSA's administrative expenses are relatively conservative, at about one-half percent of collected revenue, with continued growth in demand and budget shortfalls combining to place SSA "in the midst of the worst public service crisis in memory."[5]
Steadfast Social Security Assistance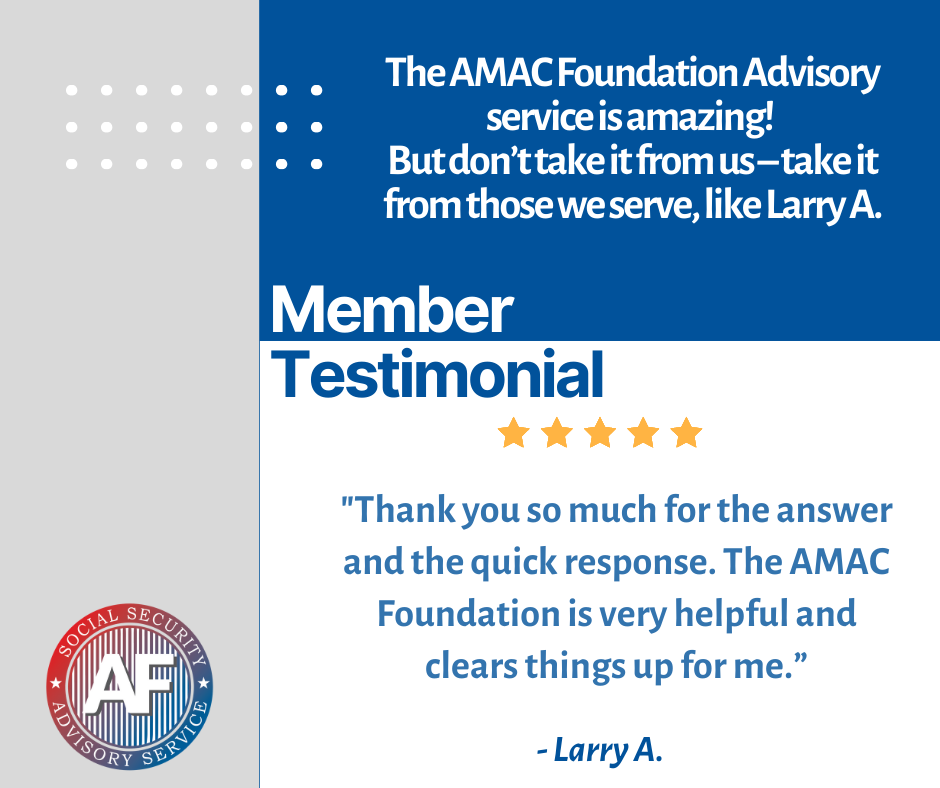 Given the SSA situation as described above, it is understandable that a confused and frustrated public is reaching for alternatives to obtain the answers they need to properly access their earned benefits. The AMAC Foundation offers just such an alternative via its Social Security Advisory Service, a support program offered free to the public through the nonprofit affiliate of the Association of Mature American Citizens (AMAC). The AMAC Foundation Advisors continue to answer phone calls without wait times and answer email questions and inquiries either immediately or at worst, within a day or two. The Foundation's Advisors are seasoned, educated, trained, and accurate, with an extensive understanding of virtually all Social Security issues, options, and benefit entitlement options.
Our Foundation receives countless emails thanking us for our service and explaining how it helped navigate the complexities of Social Security and how it paved the way to receiving the benefits that they deserve and would have never known about if it wasn't for our Advisors. We know that the final, official decision on benefits rests with SSA, but we firmly believe that being well informed on the available options and their impact on individual situations is the key to receiving the correct benefits, and leads to more effective interaction with SSA personnel. In this way, a major objective of the service is to help members of the public to be prepared when they make decisions that will affect their retirement years and that will help them obtain the benefits they've earned.
---
How much do you know about AMAC Foundation services?
AMAC Foundation routinely informs and educates America's seniors through articles posted on their News & Info page on the website, as well as facilitating or working with other organizations to promote helpful events and resources.
AMAC Foundation has a dedicated team of accredited professionals that provides free information and responses to those who inquire with Social Security Benefits questions. The Social Security Advisory Service (SSAS) team is engaged in staying up to date on current information and training. Information on services can be found at https://amacfoundation.org/services/.
Our accredited team receives an average of 500 inquiries per month. The responses are individualized for each inquiry, based on the topic in question. In addition to the inquiries, the SSAS team publish articles, blog posts, and audios that can be found on the AMAC Foundation website and the Foundation's Social Security Report site. Every day these professionals strive to engage with and help America's current and future seniors stay in-the-know on popular and important Social Security questions and topics!
---
While you're here, we have a small favor to ask…
Support the AMAC Foundation. Our 501(c)(3) powers the AMAC Foundation's Social Security Advisory Services. This team of nationally accredited advisors offers on-time, on-the-mark guidance for those approaching or receiving Social Security – at no cost.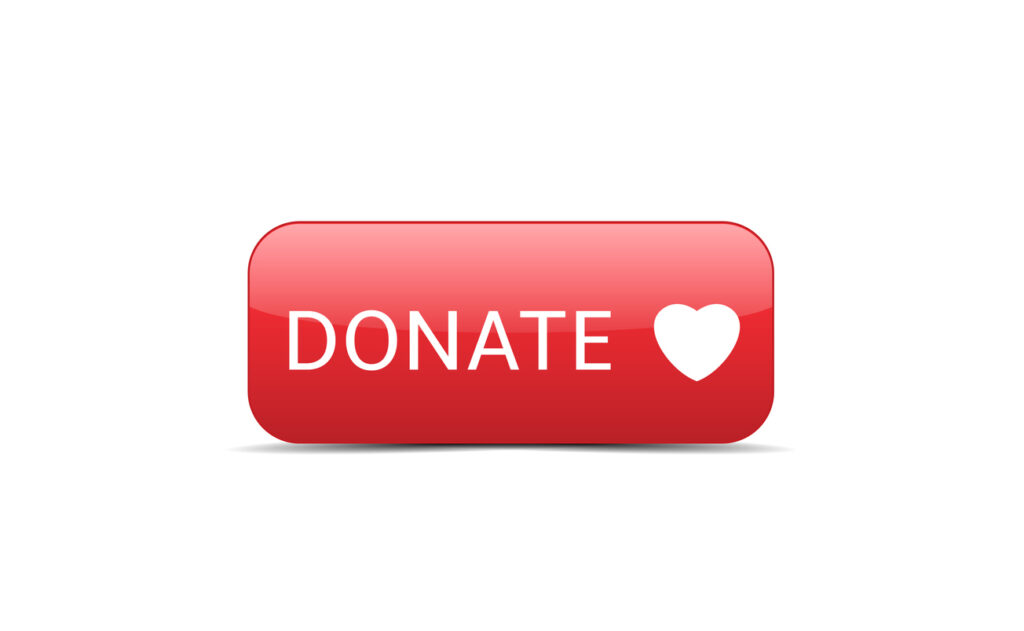 ---
[1] https://www.cnbc.com/2023/04/11/social-security-in-worst-public-service-crisis-in-memory-union-says.html
[2] https://www.cnbc.com/2023/06/28/social-security-phone-issues-led-to-dropped-calls-longer-wait-times.html
[3] https://www.cnbc.com/2023/04/11/social-security-in-worst-public-service-crisis-in-memory-union-says.html
[4] https://www.nasdaq.com/articles/underfunded-social-security-administration-dubbed-agency-in-crisis-as-ssa-warns-benefits
[5] https://www.nasdaq.com/articles/underfunded-social-security-administration-dubbed-agency-in-crisis-as-ssa-warns-benefits