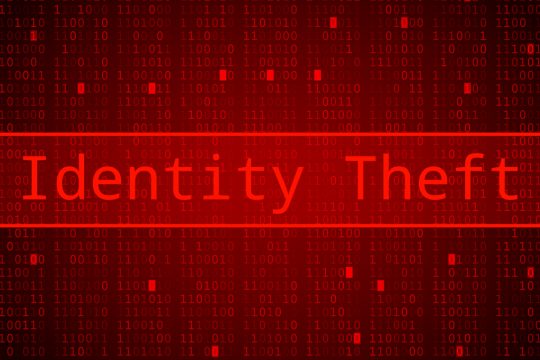 So far this is week, we've addressed a variety of elder Fraud issues, ranging from the scams spawned in the wake of the COVID-19 pandemic and the flow of economic impact payments ("stimulus payments") to most Americans to a more generic discussion on types of elder fraud not necessarily facilitated by internet access. We addressed the population and geigraphic demographics associated with internet crime and the specific types of internet-based crime Seniors face and how to report these crimes for follow-up by government agencies. To cap off this series, we'll take a look at the specific subject of "identity theft"–how the government agencies define it, what guidance they give on preveting it, and how they advise citizens to report it.
What is Identity Theft?
Let's begin with a review of actually what identity theft is, using an official definition available from the U.S. Government Services and Information website, USA.gov. It goes like this: "Identity (ID) theft happens when someone steals your personal information to commit fraud. The identity thief may use your information to apply for credit, file taxes, or get medical services. These acts can damage your credit status, and cost you time and money to restore your good name."
According to the website IdentityTheft.gov, operated by the U.S. Federal Trade Commission, "Once identity thieves have your personal information, they can drain your bank account, run up charges on your credit cards, open new utility accounts, or get medical treatment on your health insurance. An identity thief can file a tax refund in your name and get your refund. In some extreme cases, a thief might even give your name to the police during an arrest.
Preventing Identity Theft
The USA.gov website offers a fairly comprehensive set of steps you can take to keep identity theft from occurring and impacting your life. We've re-printed them here for your convenience:
Secure your Social Security number (SSN). Don't carry your Social Security card in your wallet. Only give out your SSN when necessary.
Don't share personal information (birthdate, Social Security number, or bank account number) because someone asks for it.
Collect mail every day. Place a hold on your mail when you are away from home for several days.
Pay attention to your billing cycles . If bills or financial statements are late, contact the sender.
Use the security features on your mobile phone.
Update sharing and firewall settings when you're on a public wi-fi network . Use a virtual private network (VPN) , if you use public wi-fi.
Review your credit card and bank account statements. Compare receipts with account statements. Watch for unauthorized transactions.
Shred receipts, credit offers, account statements, and expired credit cards. This can prevent "dumpster divers" from getting your personal information.
Store personal information in a safe place.
Install firewalls and virus-detection software on your home computer.
Create complex passwords that identity thieves cannot guess. Change your passwords if a company that you do business with has a breach of its databases
Review your credit reports once a year. Be certain that they don't include accounts that you have not opened. You can order it for free from Annualcreditreport.com.
Freeze your credit files with Equifax, Experian, Innovis, TransUnion, and the National Consumer Telecommunications and Utilities Exchange for free. Credit freezes prevent someone from applying for and getting approval for a credit account or utility services in your name.
How do you know if your identity has been stolen?
Here are some clues that someone has stolen your information, courtesy of IdentityTheft.gov:
You see withdrawals from your bank account that you can't explain.
You don't get your bills or other mail.
Merchants refuse your checks.
Debt collectors call you about debts that aren't yours.
You find unfamiliar accounts or charges on your credit report.
Medical providers bill you for services you didn't use.
Your health plan rejects your legitimate medical claim because the records show you've reached your benefits limit.
A health plan won't cover you because your medical records show a condition you don't have.
The IRS notifies you that more than one tax return was filed in your name, or that you have income from an employer you don't work for.
You get notice that your information was compromised by a data breach at a company where you do business or have an account.
If your wallet, Social Security number, or other personal information is lost or stolen, IdentityTheft.gov provides some helpful direction on how to proceed to help protect yourself from identity theft. Click here to review them.
Reporting Identity Theft
Report identity (ID) theft to the Federal Trade Commission (FTC) online at IdentityTheft.gov or by phone at 1-877-438-4338. The Federal Trade Commission (FTC) and the FBI strongly suggest timely reporting of identity theft situations. In fact, reporting it to the FTC can provide you with a personal recovery plan designed to help you through the steps to close accounts opened in your name, eliminate fraudulent charges on your accounts, correct entries on your credit report, enacting credit freezes, block debt collectors from taking action on fraudulent charges, address criminal charges associated with the theft, and so on. In addition, the guidance can help you correct a variety of complications that arise from identity theft, like utility account charges, student loans, investment activities undertaken in your name, and even the correction of bankruptcy actions undertaken fraudulently in your name. To learn more about executing a recovery plan, visit the IdentityTheft.gov website.