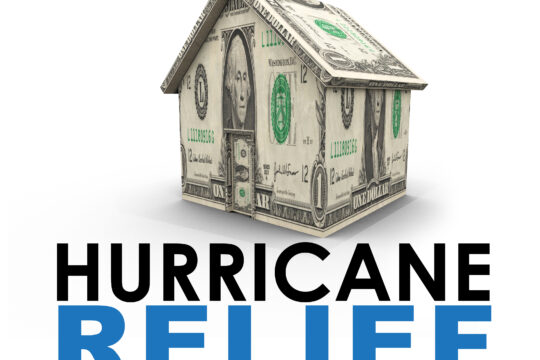 "As fellow Floridians who have experienced several active hurricane seasons, it is important to that we support the people in regions hit by the extreme weather in any way we can. On behalf of AMAC Foundation, our thoughts and prayers are with those directly affected, which includes one of our own teammates who resides in a hard-hit area. We are grateful to our staff and volunteers who make it possible to provide and promote aid to seniors, Veterans, and community members."

– Joleen Teninty, Executive Director @ AMAC Foundation
Post-hurricanes, emergencies, and other natural disasters, there are many programs, organizations, and government agencies that offer aid and relief. AMAC Foundation is engaged in due diligence to gather information and resources you, your neighbors, friends, or family find beneficial.
Florida Disaster Relief
AMAC Foundation received several inquiries on where to donate or how to support the post-Hurricane Ian relief efforts. We encourage community members to find up to date information and a reliable donation source. The Florida Disaster Fund will directly support disaster recovery and response efforts, at the state and local levels, including supplies, meals, shelter, and other emergency services.
Below are resources that may be applicable following Hurricane Ian, which made landfall the afternoon of September 28th on the south western side of Florida – the Cape Coral / Fort Meyers region.
Florida Info
General Info
The following are sites to seek advice, resources, or other information following the storm:
Department of Labor – Disaster Recovery
Benefits.gov – Newsletter article: Be Prepared this Hurricane Season
IRS – Tax Relief in Disaster Situations
Beware of Scams
It is not uncommon for some to take advantage of the situation, especially in emergency cases. Peruse the articles on AMAC Foundation for tips on identifying and avoiding fraud and scams.
How To Avoid IRS Text Message Scams English | Spanish – The IRS YouTube channels provide short, informative videos on various tax related topics in English, Spanish and ASL.
Miss the Coverage?
Here are some clips and interviews of FL and other areas affected by Hurricane Ian:
Salem News Channel – Charlie Kirk & Benny Johnson (in Tampa as Hurricane Ian approaches)
FL Gov – 9/30 Relief Efforts
Axios – Florida Hurricane Ian Recovery
Weather.com Ian Updates
Notice: The links provided above connect readers to the full content of the referenced information. The URLs (internet addresses) for these links are valid on the posted date; AmacFoundation.org cannot guarantee the duration of the links' validity. Also, the opinions expressed in these postings are the viewpoints of the original source and are not explicitly endorsed by AMAC, Inc. or the AMAC Foundation, Inc. Providing linkage to external websites does not constitute endorsement of products or services advertised thereon.