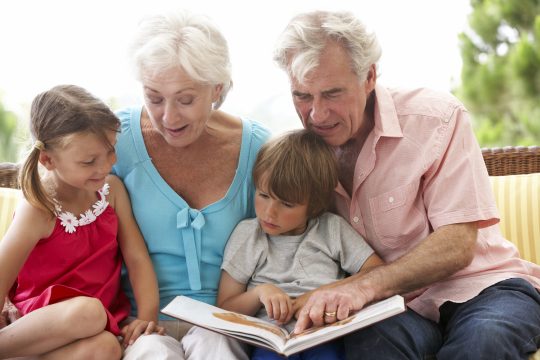 More than 2.6 million children in the U.S. are under the care of their grandparents, relatives, or family friends. Grandparents care for grandkids when their children cannot assume their responsibilities because of addiction, mental problems, death, or other reasons. Of course, raising children as a grandparent can be rewarding. But it is also challenging, especially if you don't have enough funds to cater to your grandchildren's needs. Apart from financial challenges, navigating through the welfare system and establishing legal guardianship can also be a problem for grandparents. You don't have to worry though. There are programs and institutions in the U.S. to help you with grants and support to care for your grandchildren. Keep reading this article for more.
Why Seek Grants to Raise Your Grandkids?
Obtaining child custody or guardianship involves a complex legal process that most grandparents find difficult to understand. Legal processes are also involved when admitting grandchildren to school and accessing Medicare. Grandparents may get involved in custody disputes with other grandparents or parents to their grandkids. They may need finance to cover all the costs of obtaining legal help. They also need funding to obtain adequate housing, clothing, and food for their grandchildren. Grandparents with no income can experience difficulty in meeting the child's needs. Raising children to become more challenging when grandparents are undergoing physical and mental health problems. Some grandparents end up neglecting their health because of lack of funding or because they have to care for their grandkids. It is therefore vital to have enough money to raise your grandchildren.
The general subject of grandparenting and the challenges that come along with it have long been an area of interest to us here at the AMAC Foundation. Recently, we were made aware of an organization–Grants for Seniors–that has developed a series of helpful guides on topics critical to the constituency we serve, and in examing their compiled material, we find a guide that we believe would be helpful for many of our readers. This guide, titled "Grants for Grandparents," is a compendium of reference material specifically covering these topics:
Temporary Assistance for Needy Families (TANF)
Family Assistance Program
Social Security Benefits (Survivor Benefits)
Social Security Disability Insurance (SSDI)
National Committee of Grandparents Grandparents for Children's Rights, Inc.
Supplemental Nutrition Assistance Program (SNAP)
Guardianship Assistance Program
Child Care Assistance Program (CCAP)
Supplemental Security Income (SSI)
The Kinship Navigator Program
Why Seek Grants to Raise Your Grandkids?
Each topic explains the nature of the benefit area and how it applies to the grandparent situation, and in most cases offers a direct link to an agency to help get started in pursuit of assistance. to Access the details supporting these topics, visit the Grants for Seniors website here…
Information made available for amacfoundation.org by Emily, one of the volunteers at the Grants for Seniors organization.
Notice: The links provided above connect readers to the full content of the referenced information. The URLs (internet addresses) for these links are valid on the posted date; AmacFoundation.org cannot guarantee the duration of the links' validity. Also, the opinions expressed in these postings are the viewpoints of the original source and are not explicitly endorsed by AMAC, Inc. or the AMAC Foundation, Inc. Providing linkage to external websites does not constitute endorsement of products or services advertised thereon.