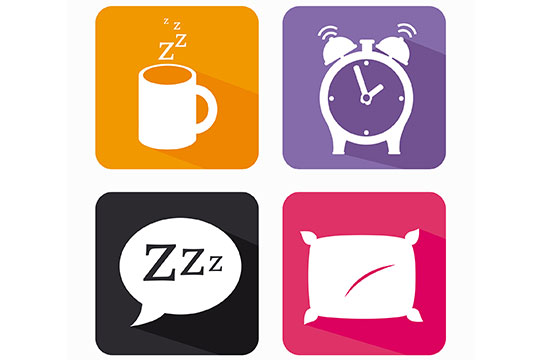 Our friends at Tuck.com have provided a compendium of material that we at the AMAC Foundation believe may be of considerable interest to our constituency. Tuck.com has aggregated well over a hundred individual articles on topics ranging from sleep disorders to sleep health and sleep medicine, with specific coverage given to subjects like selecting a mattress, Circadian Rhythm Disorders, understanding sleep issues affecting seniors and children, and even "Myths and Legends in Sleep." In fact, here's how they describe their mission: "Tuck aims to improve sleep hygiene, health, and wellness through the creation and dissemination of comprehensive, unbiased, free resources. Boasting the largest collection of aggregated data on sleep surfaces on the web (over 95,000 customer experiences from nearly 1,000 individual sources), Tuck aims to power consumers, sleep professionals, and the troubled sleeper looking for answers."
If you are experiencing any type of sleep disorder, there is of course no substitute for seeking care from a medical professional. That goes without saying. But taking a look at some of the Tuck.com articles and guides might answer the basic questions you have, and may help you prepare for consultation with a medical professional. In any event, check out what they have to offer by reviewing the links provided on our "Resources" page.
Notice: The links provided above connect readers to the full content of the posted articles. The URLs (internet addresses) for these links are valid on the posted date; socialsecurityreport.org cannot guarantee the duration of the links' validity. Also, the opinions expressed in these postings are the viewpoints of the original source and are not explicitly endorsed by AMAC, Inc.; the AMAC Foundation, Inc.; or socialsecurityreport.org.