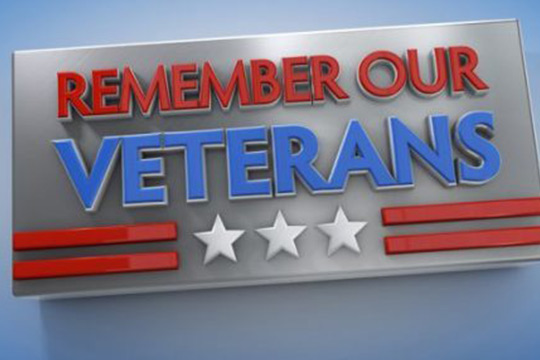 It's Veterans Day, and we thought it would be appropriate to share with you this short story about a World War II pilot who gave his life in 1944. Although the story has a peaceful ending, it is symbolic of the need to always recognize individuals in a manner that ensures they don't get "lost in the shuffle" of life moving on.
The Story of Billie Harris
"Everybody counts or nobody counts…this phrase was used by popular novelist Michael Connelly in "The Drop," a novel featuring the work of fictional Los Angeles detective Heironymous ("Harry") Bosch. While it served to explain the detective's belief that all victims needed to be treated with the same priority, the phrase applies equally to everyday life, and especially to the manner in which government bureaucrats sometimes treat our citizens.
This is the story of Peggy Seale Harris, a quiet Texan, and the 62-year ordeal she suffered through after her husband gave his life for his country in World War II.
Peggy and Billie were married in September 1943, six weeks before Billie's Fighter Squadron was dispatched to Southeast England to fly missions over Nazi-occupied Northern France. For the next nine months, he executed between 60 and 100 missions and earned two Air Medals with 11 oak leaf clusters as well as the Distinguished Flying Cross. By July of 1944, he had also earned the opportunity to come home to the United States, but fate intervened to prevent that.
Billie wrote to Peggy on July 8 telling her he was coming home as soon as he could arrange transport. As circumstance would have it, though, he was again pressed into duty on a mission that ended in tragedy when his plane crashed near the small French town of Les Ventes. Here's where the frustrating tale of miscommunication began, leading Peggy to more than 60 years of anxiety as she sought the truth.
First, she was told that he was missing in action, then she was told he was on leave and coming home, then she was told he was killed in action, then she was given conflicting accounts of where his remains were buried. Finally, she was told that there was uncertainty on exactly where Billie's remains were.
In the face of incredible confusion, Peggy began an exhaustive search for answers, first contacting the American Red Cross, then the International Red Cross, and then her Congressional Representatives seeking their assistance in unraveling the mystery. Her search continued for decades, with repeated contacts to her Representatives, most recently in 2005.
She was assured by her Congressman that the National Archives still listed Billie as missing in action, when, in fact, Billie was listed as killed in action in the National Archives.
Despite this continuing miscommunication, she continued her search, now aided by Billie's cousin Alton Harvey. Harvey began extensively researching Billie's whereabouts, and his efforts paid off. After requesting Billie's military records, he learned that there were some U.S. pilots buried in France, and that the files for these airmen had been released to the U.S. Department of the Army. Through these records, he finally tracked down Billie's burial place, in the Normandy region of France, in Les Ventes.
Despite the frustrations and anxiety, Peggy is not resentful, only satisfied that the mystery is solved. She is further consoled by learning that Billie is considered a hero to the townspeople of Les Ventes, since accounts of the 1944 crash reveal that he valiantly controlled his crippled plane long enough to miss the village, avoiding further casualties on the ground.
And that is why—should you ever drive through the main road in Les Ventes—you will find it is named "Place Billie D. Harris," a fitting tribute of the town's esteem for a fallen hero.
Everybody counts or nobody counts…a credo worth remembering.