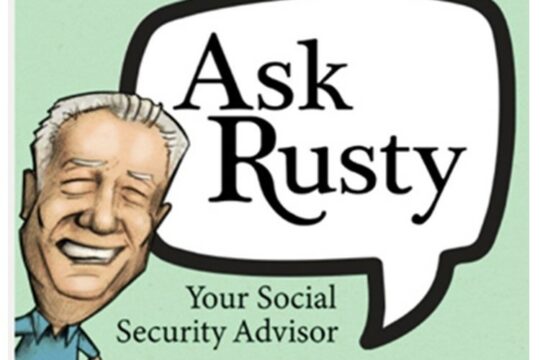 Missed a great Ask Rusty topic? Don't worry, we will help you catch up!
The first Friday of the month will feature Encore – Ask Rusty, with a select popular topic. Encore – Ask Rusty will often be accompanied by links to the original full-length article and/or audio, so please look for additional links in each post!
---
There's a fairly pervasive story going around among military veterans that, when they claim Social Security, they are entitled to get an extra bump in their monthly payment simply because they served in the U.S. military. That story originates from various sources, mostly those who like to write articles with titillating headlines which draw readers into the article which, in turn, leads them to believe more Social Security money is theirs for the asking. Well, getting "extra credit" for military service is a real thing, but how the credit is applied, and who is entitled to it, is widely misunderstood. Fact is, it is never in the form of a cash bump to a veteran's monthly Social Security benefit, as explained in this Encore edition of a previous Ask Rusty article.
---
The AMAC Foundation's Social Security Advisory Service stands ready to assist (without a fee, of course). Simply call 1.888.750.2622, or email [email protected] for fast, accurate answers to your Social Security questions.
For additional information about the services and resources AMAC Foundation provides, please visit our website www.amacfoundation.org
---
While you're here, we have a small favor to ask… Support the AMAC Foundation.
Our 501(c)(3) powers the AMAC Foundation's Senior Services, Senior and Veteran-related resources and needs, and our Social Security Advisory Services (SSAS). The SSAS team of nationally accredited advisors offers on-time, on-the-mark guidance for those approaching or receiving Social Security – at no cost.
The AMAC Foundation – Registered 501(c)(3). EIN: 32-0312372
Support us, so we can continue to support you!