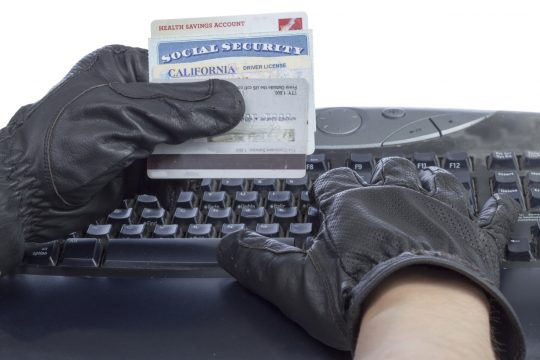 Many of our readers are aware that AMAC, Inc. and the AMAC Foundation consider Elder Fraud to be a major–and growing–problem for America's Seniors. It's a topic that has been featured in more than a half dozen of our weekly blog posts so far this year on the Foundation website, and we're now taking steps to position the issue center-stage in our public seminar series with a comprehensive event next month. This two-hour event will focus on key elements of the problem, with experts from law enforcement, the financial community, and state government offering valuable guidance. The seminar will be live-streamed for viewing via the internet, and a recording of the seminar will be made available for on-demand viewing on the AMAC Foundation website.
In preparing for the seminar next month, our Foundation staff has examined the 2020 Elder Fraud Report published by the FBI's Internet Crime Complaint Center (IC3), the agency assigned the task of tracking and analyzing thousands of complaints filed daily, searching for trends and assessing the rate of growth in this unsavory area. Their annual report is available for public access on the FBI website, and you can download it here. It's a worthwhile read, not only to bring you up-to-date on how serious this problem is, but also to increase awareness of the common fraud techniques used by these perpetrators to gain access to your resources.
A Real-Life Example of Fraud in Action
And as part of our continuing coverage of this topic, today we're recapping an article by Washington Post personal finance columnist Michelle Singletary highlighting a real-life scam attempt involving a fraudster impersonating a Social Security Administration official (you can access it here). The situation is personal to Ms. Singletary…it was experienced by a family member, her 62-year-old sister. The article describes how the call to her sister was received and the fright that the skilled perpetrator created in her, and illustrates how these criminals use this fright to move potential victims toward the end goal of accessing their resources.
After recovering from the initial alarm generated by the caller's threats of police action, Ms. Singletary's sister intuitively understood the need for counsel from a trusted source. She patched her sister into the call, and together they turned the criminal venture into a fact-finding exercise that helped set the scope for this informative article. The Washington Post item contains a piece of the recorded telephone conversation, along with illustrations of the tactics used by villains to coerce victims into "giving up the goods," as the saying goes.
While this actual story is interesting to read about, Ms. Singletary takes care in her article to encourage folks receiving these types of fraud calls to avoid engaging in dialog. Rather, she advises, terminate the call quickly and report it to the authorities. Just how to do that is one of the key points that we'll cover in the August 18 seminar mentioned earlier in this post.
Looking Ahead
The AMAC Foundation, in conjunction with AMAC, Inc. we'll soon be entering into a working agreement with a major national firm designed to produce a multi-faceted educational series on this critical topic. We're anticipating that this program will be rolled out in the coming months, providing additional practical and critical guidance to seniors on how to quickly identify a nefarious call and how to report it for follow-up action by the appropriate authorities. The material to be included in this series will likewise present key steps seniors can–and should–take to protect themselves and their assets from access by the criminal element. Stau tuned to this website for updates as this major initiative develops.
The AMAC Foundation also plans to continue offering informational posts on the issue of Elder Fraud in the weeks and months ahead. This, of course, is in keeping with our mission of "Supporting and Educating America's Seniors," and we consider it a key component of what we do to help protect the resources of our constituents. To help us in this quest, we encourage our readers to share with us any experiences they may have had with criminals preying on vulnerable seniors, as well as any thoughts they have on the importance of protecting themselves. Please contact us via email at info@amacfoundation and we'll follow up with you.
Notice: The links provided above connect readers to the full content of the posted articles. The URL (internet addresses) for these links are valid on the posted date; AmacFoundation.org cannot guarantee the duration of the links' validity. Also, the opinions expressed in these postings are the viewpoints of the original source and are not explicitly endorsed by AMAC, Inc. or the AMAC Foundation, Inc.